2019 Design Your Coral Gables: Smart City Solutions Competition
Do you have ideas on how to improve the quality of life for those who live, visit, study, or work in the City of Coral Gables?  The Design Your Coral Gables: Smart City Solutions Competition is your chance to bring your ideas to life by prototyping technology solutions on 1 of 5 Transportation and Traffic challenges.
Join us to make a difference and win CASH and OTHER PRIZES!  Organized by the City of Coral Gables, the University of Miami School of Architecture, and the University of Miami Center for Computational Science. The Competition officially launched at the 3rd annual Smart Cities MIAMI Conference (Friday, January 25, 2019).
The Competition registration period is now closed. For questions regarding the Competition, please email ccsengagement@miami.edu. There is no fee to enter the Competition.
Important Dates
January 25, 2019
Launch event and official start during the 3rd Annual Smart Cities Miami Conference
February 8, 2019
Deadline for team registrations
February 21, 2019
Checkpoint 1 (budget due) – Venture Café  
March 21, 2019
Checkpoint 2 – Venture Café 
April 29, 2019
2:00 – 4:30 PM
FINAL PRESENTATIONS and judging at eMerge Americas
Miami Beach Convention Center, 2nd Floor,  Room 210
At each of the two checkpoints, teams will present the progress they have made on their solutions and receive feedback from the judges. These face-to-face, real-life events provide excellent opportunities to meet and network with the other participants, city officials, judges, and UM staff, students and faculty!
Final Presentations
eMerge Americas
Miami Beach Convention Center, 1901 Convention Center Dr, Miami Beach, FL
Room 210, 2nd floor
April 29 | 2:00 PM – 4:30 PM
The final presentation will be held at eMerge Americas on Monday, April 29, starting at 2:00 PM. Competition participants are eligible for a free Tech pass to eMerge.   The deadline to register for a  free TECH PASS  is Monday, April 22, 2019.  Please email ccsengagement@miami.edu for details.
Prizes
Three prizes will be offered across 2 categories:  Web/Mobile Applications and Internet of Things (IoT).
[Note: It is possible for all 3 prizes to be awarded within one category, or to any mix of the 2.]
Finalists will receive recognition at eMerge Americas 2019 (April 29-30), and at a Coral Gables City Commission presentation (Date TBA).
Objectives
Engaged citizens, urban planners, architects, engineers, businesses, and others—regardless of background or skillset—are invited to participate in the Competition. In order to provide an opportunity for direct impact on the quality of life in Coral Gables, solutions submitted through this Competition will have a chance to become integrated into the Coral Gables Smart City Hub. Find more information about the Smart City Hub by visiting: coralgables.com/smartcity.
Teams will compete over a 3-month period, affording networking opportunities and the chance to make a difference. Diversity of backgrounds leads to innovation, therefore, the formation of multidisciplinary teams is encouraged.
The Challenge
The Competition will be focused on 5 specific sub-problems under the general domain of transportation and traffic. The City aims to improve the quality of life for its citizens and visitors who are travelling by car, via public transportation, or on foot.
Teams may choose to focus their solution on 1 of these 5 sub-problems:
1.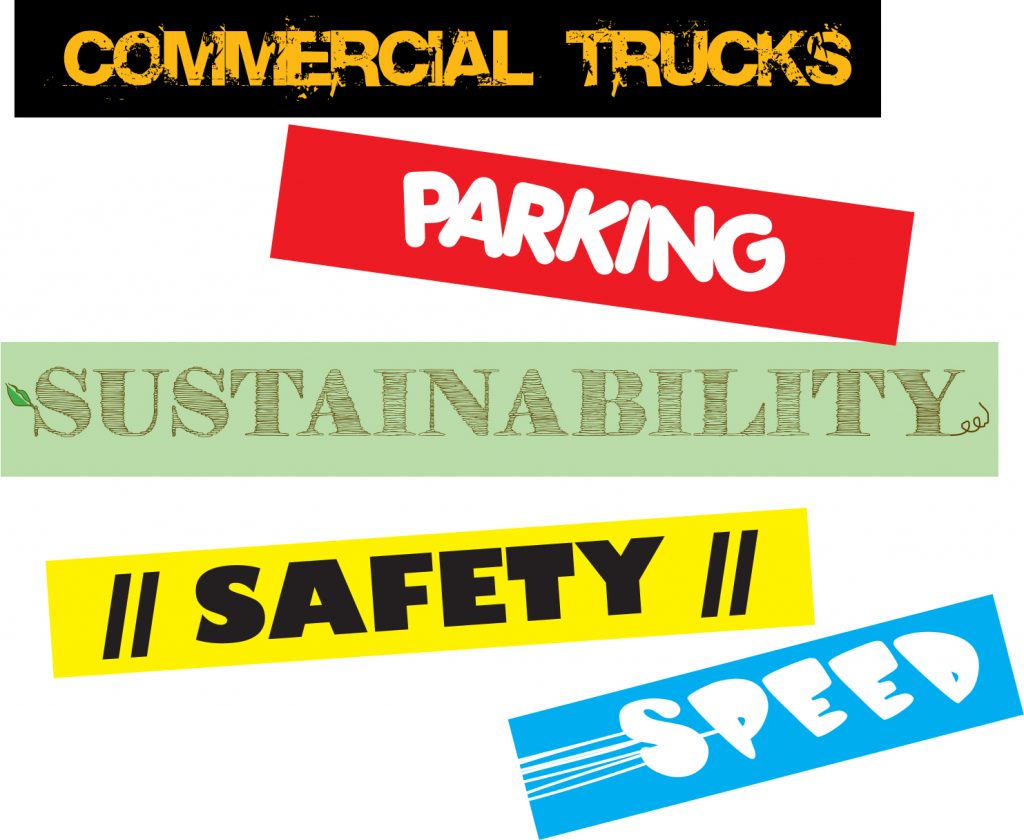 Commercial Trucks in the Coral Gables downtown area (parking, blocking, traffic congestion, blocking alleys, loading zone violations, public safety issues, pedestrian/bike conflicts).
2. Parking (availability, efficiency, finding parking in Downtown and other areas).
3. Environmental Sustainability of transportation solutions (carbon emissions, air quality, noise pollution, adoption of EVs, etc.).
4. Public Safety related issues (pedestrian and bicyclist safety, etc.); Encouraging walking/cycling in Coral Gables, including making these modes safer for all users.
5. Speed Safety in neighborhoods:
a.  Provide data to residents on speeding in their neighborhood, which can be used to justify traffic-calming devices (IoT devices that measure speed and detect license plates / a variety of technologies that work together / cheaper, faster IoT).
b.  Waze data partnership providing real-time-incidents data such as: accidents, traffic jams, construction.
c.  Real-time actionable maps for first responders (quicker turn around for speed studies done by officers).
Resources
To gain a deeper understanding of the technology and sustainability priorities, plans, and up-to-date success stories for the City of Coral Gables, the following resources are available:
Web/Mobile App Examples
For the Web App Development category, here are some web apps powered by Open Data that may be used as examples:
IoT Examples
Giralda Plaza pedestrian counters
Cisco Kinetic IoT platform and APIs, smart lights and sensors on Miracle Mile (vehicle/bikes/pedestrian traffic, parking spaces, environmental, air quality, and acoustic sensors), and other sensors Wi-Fi RF sensors in Downtown (they provide visitor count data)
Waterway Gauge IoT Sensors: Blue Road and Cocoplum canals
Open IoT Engines

Tools
Teams may leverage data and resources from 2 sources:
An overview of the available resources can be found here.  Although the challenges outlined above are transportation-and-traffic specific, robust solutions will consider additional factors and their interplay with transportation and traffic issues. Therefore, we encourage all teams to explore the breadth of datasets and resources outlined below.

Contest Deliverables
During launch, examples of solutions already in place will be shown for guidance. Datasets will be provided for you to work with on your solutions. The deliverables should include:
Tools and Datasets used
Specify those utilized from the Coral Gables Smart City hub
If your solution requires a prototype, deliverables should also include:
A schematic design with enough development that shows how it could work when integrated to the city platform
Describe how it will work and what further development it would need to scale from the current development stage
In addition:
Include a description of each team member's contribution, participation, and role in the project.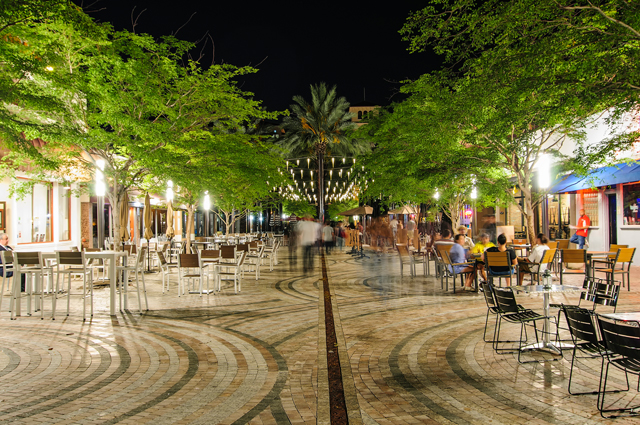 Rules
The Competition is open to everyone regardless of age, profession, or occupation.
You must use the resources available on the Coral Gables Smart City Hub.
You may use supplementary resources from any other sources, as long as they are intended for open use, or, you have explicit permission to use them.
All solutions must have the potential to integrate with the Coral Gables Smart City Hub.
Teams should not exceed 5 members, with clearly separated tasks that are carefully outlined in your final submission.
Teams should consist of members with expertise in more than 2 disciplines.
You may integrate previous projects that you have worked on into your solution, provided that they are indeed your projects. If you are building on previous work by other groups, ensure that you have explicit permission to use it, and, ensure that you provide detailed credits of who made which contributions.
You may seek help from other experts, consultants, anyone outside of your team who might be useful, as long as you disclose their contributions in your submission.
Participants may not enter into the Competition on behalf of or as a representative of an organization.
Participants cannot produce for consideration a product that is already in the market.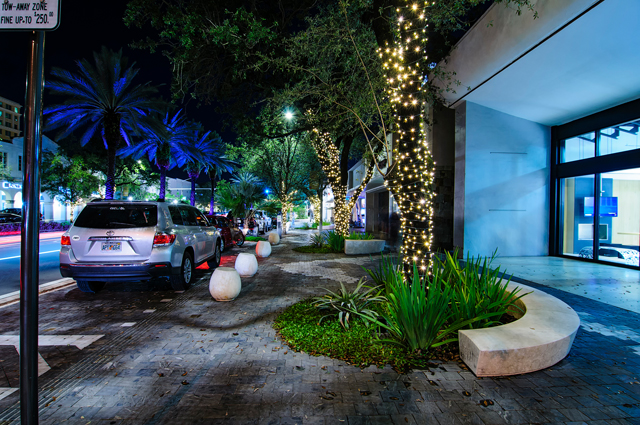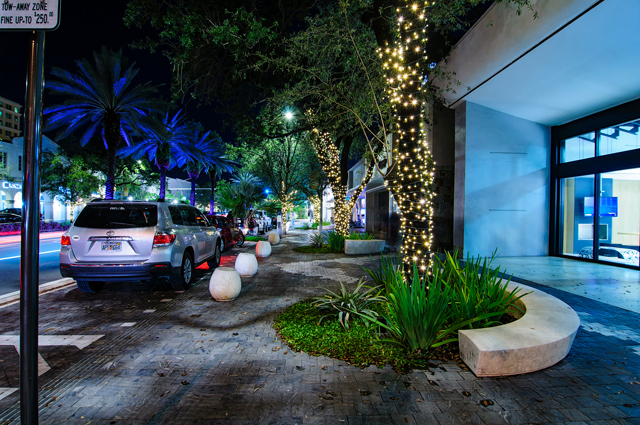 Judging
Winners will be selected during the final presentation event. 1st and 2nd place winners will be decided by expert judges. The 3rd place award will be a People's Choice Award, decided through voting by attendees at eMerge Americas.
For the 1st and 2nd place prizes, a group of 5 judges will use a rubric that consists of the following weighted dimensions:
Interconnectivity: Is there a clear way to integrate solution with Smart City Hub?
Originality
Transparency
Sustainability
Feasibility: Does the technology exist to do this well?
Impact: Economic impact, Public Health impact, Citizen Engagement impact
Cost Effectiveness
Team's Interdisciplinary
Judges
University of Miami Center for Computational Science (CCS):  Chris Mader, Director, Software Engineering
University of Miami School of Architecture:  Rodolphe el-Khoury, PhD, Dean, and Program Director, CCS Smart Cities
City of Coral Gables Business SME:  Pamela Fuertes, the City's new Economic Development Director, and an international business expert with many years in the Beacon Council and other organizations
City of Coral Gables Sustainability SME:  Matt Anderson, the City's Senior Sustainability Analyst, and one of the architects of the City's Sustainability Master Plan
City of Coral Gables Technology SME: Nelson Gonzalez, CISSP; the City's Assistant IT Director and an expert in cybersecurity, network engineering and IT
Greenberg Traurig: Jorge L. Navarro, Shareholder | Land Development, Real Estate
Organizing Committee
University of Miami School of Architecture

Dean Rodolphe el-Khoury
Christopher Chung

University of Miami Center for Computational Science (CCS)

Joel Zysman, Director, Advanced Computing
Giannina Bianchi

City of Coral Gables

Raimundo Rodulfo, Director, IT Department
Mark Herbert, Customer Support and GIS Manager, IT Department
Mark Brown, Senior Multi-Modal Engineer, Public Works Department, Sustainable Public Infrastructure Division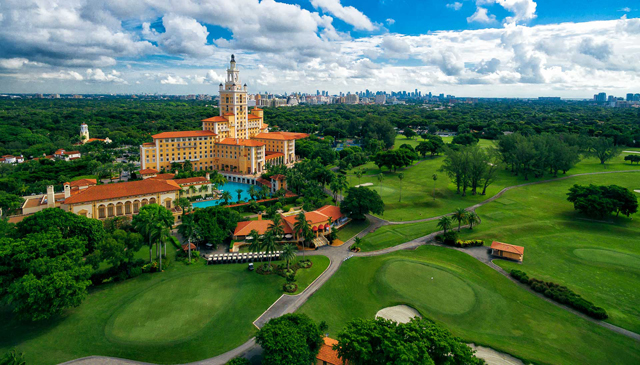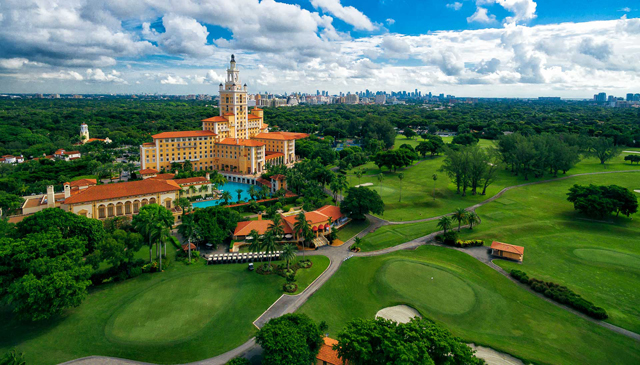 Sponsors
Organizers