Day 1 May 19, 2022 |  1:30-5:00 PM
Day 2 May 20, 2022 |  9:00 AM-12:30 PM
Registration opens and Light Breakfast at 8:30 AM
(Closed Session follows 12:15-3:00 PM)
Programme Booklet Showcase
Join us at the forefront of the smart cities movement in Miami: Cutting-edge technology, insight into trends, and the future of hyperconnectivity are explored in this annual tech, design, and development gathering. Be a part of this convergence of talent and disruptive innovation and showcase your product, project, or platform in our full-color Programme Booklet.
The 2022 program will be published online only. Flip through previous versions below (2020 and 2021 were suspended owing to Covid-19).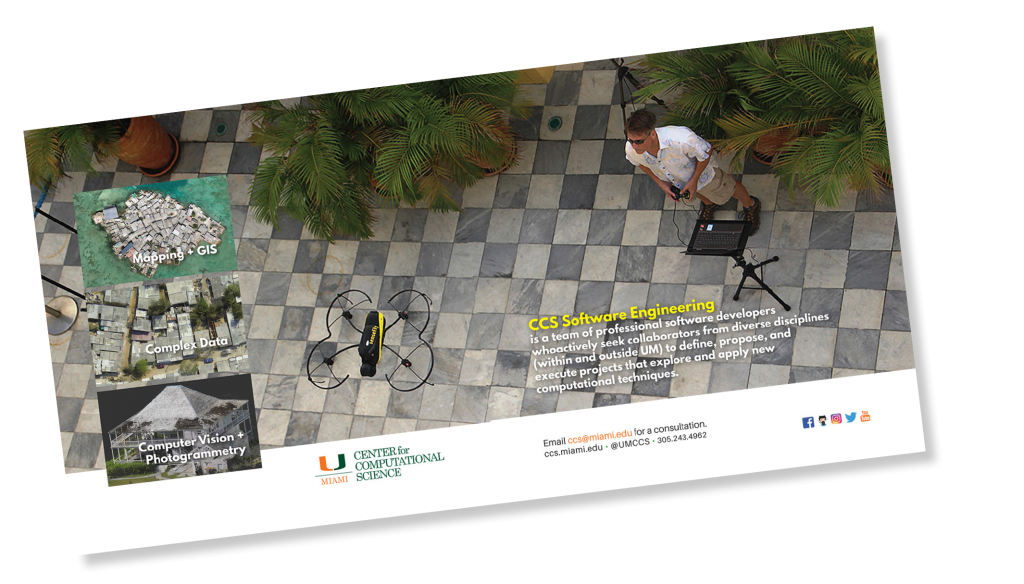 Double-Page Spread, Full-Color $500.00
 Trim size is 18" x 9" (including .25" bleed = 18.5" x 9.5")
Single, Full-Page, Full-Color  $250.00
Trim size is 9" x 9" (including .25" bleed = 9.5" x 9.5")
Placement is at the discretion of the Institute for Data Science & Computing (IDSC). Requests can be made, and may be on a first come/first served basis or on the basis of best proximity to related topics. IDSC will make every effort to accommodate your requests.
Artwork Submission Deadline: Friday, May 12, 2022*
Please submit a high-resolution (300 dpi) .pdf file with crop marks. *For additional questions or free design assistance, please contact Helen Gynell at gynell@miami.edu, or call 305-243-4976.
---
Click on the images below to read past programs on issuu.com.