The University of Miami School of Architecture and Frost Institute for Data Science and Computing presented the 5th annual Smart Cities MIAMI Conference on Thursday and Friday, May 19-20, 2022.
To aid in the design and development of more sustainable, livable, and resilient cities, each year the University of Miami brings cutting-edge research in urban planning, architecture, and engineering in alignment with computational resources and analytical methods. The annual Smart Cities MIAMI Conference is an extension of these efforts, providing a forum for leaders in academia, industry, and government to closely examine evolving theories and practices in the Smart City field. The topics considered vary in scope and nature within a general theme that is particularly relevant for each year.
The theme for the 2022 edition was The Post-Pandemic Smart City: Automation, Decentralization, Virtualization and focused on technology and innovation in the post-pandemic city, providing opportunities to explore questions such as:
How the pandemic intensified smart city infrastructure and practices.
How the pandemic response accelerated the adoption of automation and robotics.
Will work-at-home and decentralization be lasting consequences of the pandemic, given the leap in telepresence and conferencing technology?
How the pandemic renewed the interest and investment in Virtual Reality. Is the rapid development of the "Metaverse" a consequence of COVID-19?
How will the new transformative technology and practices impact individual rights and privacy?
Day One | 5/19  1:30-5:00 PM followed by networking reception 5:00-6:30 PM
Day Two | 5/20  8:30 AM-12:15 PM (Closed Session immediately followed 12:15-3:00 PM. THEME: Where are we going?)

Bronze Sponsors
W. Robert "Bob" Miller

DAY 1 AGENDA | Glasgow Auditorium

DAY 2 AGENDA | Glasgow Auditorium

1:30
Welcome + Introductions | Dean Rodolphe el-Khoury8
8:30
Registration Opens | Light Breakfast
1:35
Keynote Speaker | Skylar Tibbits
9:05
PANEL 1 | Smart Construction for Smart Cities
MODERATOR Ines Muñoz
2:00
PANEL 1 | The Post-Pandemic Smart City: Challenges + Opportunities
MODERATOR Ingrid Vasilu-Fleites
10:05
PANEL 2 | Multimodel Simulation for Smart Infrastructure
MODERATOR Catalina Cabral-Framinan
2:45
BREAK (:10 minutes)
11:05
BREAK (:10 minutes)
2:55
PANEL 2 | From Zoom to Extended Reality
MODERATOR Nick Tsinoremas
11:15
PANEL 3 | How digitalization can promote sustainability in one of the least eco-friendly sectors 
MODERATOR Reid Yenor
3:40
BREAK (:10 minutes)
12:15
Closing Remarks
3:50
PANEL 3 | Disrupting the Building Industry
12:20
Day 2 Ends
4:35
Plenary Speaker | Margaret Brisbane

CLOSED SESSION | Korach Gallery

5:00
Closing Remarks | Dean Rodolphe el-Khoury
12:20
 "Where are we going?" Expert Discussion (by invitation)
5:05
NETWORKING RECEPTION (until 6:30 PM)
3:00
Closed Session Ends
6:30
Day 1 Ends
The Day 1 theme for the 2022 edition was The Post-Pandemic Smart City: Automation, Decentralization, Virtualization focused on technology and innovation in the post-pandemic city, providing opportunities to explore questions such as:
How the pandemic intensified smart city infrastructure and practices.
How the pandemic response accelerated the adoption of automation and robotics.
Will work-at-home and decentralization be lasting consequences of the pandemic, given the leap in tele-presence and conferencing technology?
How the pandemic renewed the interest and investment in Virtual Reality. Is the rapid development of the "Metaverse" a consequence of COVID-19?
How will the new transformative technology and practices impact individual rights and privacy?
KEYNOTE | 1:40-2:00
Skylar Tibbits is a co-director and founder of the Self-Assembly Lab housed at MIT's International Design Center. The Self-Assembly Lab focuses on self-assembly and programmable material technologies for novel manufacturing, products and construction processes. Skylar is an Associate Professor of Design Research in the Department of Architecture where he teaches graduate and undergraduate design studios and coordinate's MIT's Design Minor and Design Major programs. Skylar was recently named R&D Magazine's 2015 Innovator of the Year, 2015 National Geographic Emerging Explorer, 2014 Inaugural WIRED Fellow, 2014 Gifted Citizen, 2013 Fast Company Innovation by Design Award, 2013 Architectural League Prize, The Next Idea Award at Ars Electronica 2013, Visionary Innovation Award at the Manufacturing Leadership Summit, 2012 TED Senior Fellow and was named a Revolutionary Mind in SEED Magazine's 2008 Design Issue.
Previously, he has worked at a number of renowned design offices including: Zaha Hadid Architects, Asymptote Architecture and Point b Design. He has designed and built large-scale installations at galleries around the world, has been published extensively in outlets such as the New York Times, Wired, Nature, Fast Company as well as various peer-reviewed journals and books.
Skylar has a Professional Degree in Architecture and minor in experimental computation from Philadelphia University. Continuing his education at MIT, he received a Master of Science in Design Computation and a Master of Science in Computer Science under the guidance of; Patrick Winston, Terry Knight, Erik Demaine and Neil Gershenfeld.
Initiated in 2007, Skylar Tibbits is also the founder and principal of a multidisciplinary design practice, SJET LLC.
PLENARY SPEAKER | 4:35-5:00
Margaret Brisbane is the Director of the Information Technology Department for Miami Dade County. In her current role she is responsible for leading a team of IT professionals in servicing the technology needs of the County. The primary IT pillars are Security, Platforms, and Applications along with Administration to support all operations. The team provides support to all County Departments including enterprise solution for Financial, Payroll, Human Resources, Public Safety, Legislative, Commerce and the PeopleSoft systems. The team also supports document and asset management and geospatial systems as well as  major technology projects, to include, but not limited to Criminal Justice, Permitting and Code Enforcement, Radio and INFORMS. Prior to joining the County, Margaret served as Director of Service Delivery for Burger King Corporation. During her 20-year career she led the Telecommunications Center of Excellence for various Diageo brands, worked on restaurant systems support as well as Point of Sales system implementation for various domestic and international locations.
PANELS
PANEL 1: 

The Post-Pandemic Smart City: Challenges and Opportunities | 2:00-2:45

This panel examined how technological breakthroughs accelerated by the pandemic intensifies infrastructural investment in smart cities while prompting new legal and ethical questions.  Moderator: TBA
MODERATOR 

Ingrid Vasiliu-Feltes
CEO, Softhread
Softhread is an information technology company that uses Chios™—a patent-pending, blockchain-and-AI-enabled platform that preserves confidentiality and optimizes network security while enhancing operational efficiency. Dr. Vasiliu-Feltes currently serves as the Chief of Clinical Compliance and Quality Assurance at the UM Department of Psychiatry and Behavioral Sciences and as Director of the Clinical Research Trials Program. She is a Deep Tech, Web 3.0, and Precision Health executive, an innovator, investor, strategist, ethicist, globalist, and futurist. Dr. Vasiliu-Fetes also serves as an SDG (sustainable development goals) Advocate, Board Advisor, TV/Media Consultant, and Author.
Laercio Albuquerque
Vice President, Cisco Latam
Laercio leads the strategy to foster innovation and digitization across the region. Supported by a local team and the Cisco Partner Ecosystem, he delivers positive outcomes for customers, government, and society, helping to solve problems, improve productivity, and empower a more inclusive world through the use of technology. He has a degree in Systems Engineering and Management Analysis by Faculdades Associadas de São Paulo (FASP), and has an Executive MBA from Insper. He started his career as an office-boy at BCN when he was just 14 years old, followed by jobs at Duratex, Pirelli, and CA Technologies. Under his leadership, Cisco has been recognized as the best company to work for in many countries. such as Mexico, Peru, Argentina, and Costa Rica.
Eumar Dias de Assis
Managing Technical Director, Microsoft
Eumar is a managing technical director at Microsoft leading a team focused on the Internet of Things (IoT). His team works with partners and customers to build innovative solutions on the Microsoft Cloud. Eumar has worked with software development for 18 years; he has been with Microsoft for 10 years, and is also a startup owner. Outside work, Eumar is a lifelong learner and Martial artist, currently a graduate student and Harvard University and Jiu-Jitsu black belt. Eumar is passionate about giving back to the community and inspiring minorities to pursue a career in technology.
David L. Kelly
Professor of Economics, Miami Herbert Business School, University of Miami
Co-chair of the Sustainable Business Research Cluster and Academic Director of the Master of Science in Sustainable Business at UM's Miami Herbert Business School, Dr. Kelly previously served as chair of the Economics Department (2005-2008), and held positions at the University of California at Santa Barbara, and Carnegie Mellon. He has published widely on optimal climate change policy, design of environmental regulation, adaptation to climate change, economic growth and the environment, and the economics of natural disasters. His research has been funded by NSF, DOE, and other Federal agencies. Dr. Kelly is an award-winning teacher at the undergraduate, Masters, and Ph.D. levels.
Daniel Messinger
Director, Early Play and Development Lab, University of Miami
Dr. Messinger is a Professor at the University of Miami in the departments of Psychology, Pediatrics, and Electrical and Computer Engineering, as well the Linda Ray Intervention Center Research Director. He is also the Director of Social Systems Informatics program at the UM Frost Institute for Data Science + Computing. Dr. Messinger is an interdisciplinary developmental psychologist, and the author of over 120 scientific publications appearing in journals such as Science Reports, Developmental Science, and Molecular Autism. He uses big behavioral data to understand social, language, and emotional development. His research has been continuously funded by the federal government for 20 years.
BREAK 2:45-2:55 PM
PANEL 2: 

From Zoom to XR  Virtualization | 2:55-3:40

The pandemic intensified the use of digital media for teleconferencing and remote work/learning, renewing interest and investment in XR technology. This panel examined the gamut of rapidly evolving technologies that are reshaping and extending reality, gaging their impact on the city.
MODERATOR

Nick Tsinoremas
Founding Director,  University of Miami | IDSC
Dr. Tsinoremas is the Vice Provost for Research Computing and Data, and the Founding Director of the Frost Institute for Data Science + Computing (IDSC). He holds faculty appointments in the School of Medicine and College of Arts & Sciences. He received his B.A. in Chemistry from the University of Athens, and his Ph.D. in Biochemistry & Molecular Biology from the University of Leeds. Before joining UM, he was Head of Informatics and Chemoinformatics at The Scripps Research Institute—Florida. Prior to that, he was Director of Computational Genomics & Genomic Discovery at Rosetta/Merck where he worked to discover, prioritize, and define new drug targets and novel therapeutics. Prior to Merck he led a team at DoubleTwist Inc. that developed the first annotation of the Human Genome.
Kim Grinfeder
Director, Creative Computing, UM IDSC
Director, Interactive Media Department
University of Miami | School of Communication
Kim is Department Chair/Associate Professor of the UM Interactive Media program; Director, XR Initiative, UM School of Communication; and Director, Creative Computing program, UM IDSC. His production skill set wavers between design, film, and code, with a strong focus on user experience. As an entrepreneur, Kim has successfully established and sold two companies. He holds a Master's degree in Interactive Telecommunications from NYU, and a B.A. in History from UM. His work often explores new media tech across the spectrum including immersive storytelling, interactive installations, UI Design, branching narratives & emerging communication technologies. His current research and creative work interests are in producing 360° films, immersive storytelling, and non-linear narratives.
Denise Mendez
Principal Software Engineer, Data AI and Understanding Mixed Reality, Microsoft/HoloLens
Denise Mendez is currently a Principal Software Engineer in Microsoft's Mixed Reality group making science fiction real by building ground truth systems for data science and telemetry to support Environmental Understanding runtimes for the Hololens and digital twins. From her years with Motorola she built manufacturing systems to ship millions of smartphones.  She worked at Magic Leap, the largest privately funded startup in history, and helped launch their first Spatial Computing headset, owns a small business teaching the art of ceramics and has ambitions to create a revolution in education by bringing Mixed Reality holograms into South Florida schools.
Ruth Ron
Lecturer, University of Miami | School of Architecture
Ruth Ron is an architect whose work explores multiple aspects of digital design, focusing on the borders between architecture and technology, form and media. Ruth received a Bachelor of Architecture degree from Technion-Israel Institute of Technology, a Master's Degree in Advanced Architectural Design from Columbia University, and a Master's Degree in Interactive Telecommunication from NYU. She worked for cutting-edge architectural firms in New York, including Asymptote and LOT-EK, and taught at Arizona State and the University of Florida. She exhibited her work in New York, Seattle, Boston, Jerusalem, Florence, Paris, and Tel-Aviv.
BREAK 3:40-3:50 PM
PANEL 3: 

Disrupting the Building Industry | 3:50-4:35 PM

Labor and supply-chain shortages during the pandemic prompted and accelerated technology-driven solutions. The panel discussed how intensified deployments of prefabrication, automation, robotics, and additive manufacturing are disrupting the building industry.
MODERATOR

Max Jarosz
Director of Fabrication + Lecturer, School of Architecture, University of Miami
Max oversees the fabrication facilities and operations at the SoA Miller Fab Lab. He teaches courses on robotics, digital fabrication techniques, and emerging technology in the field of Architecture. Max also serves on the Digital Fabrication and Technology committee, D.E.I. committee, and the Construction Technology sub-committee. He has been included in variety of publications such as Architect Magazine and MAS Context, and has presented at conferences including the 2019 AIA Conference. Max holds a Master of Architecture from MIT, and is a licensed architect in Massachusetts and Florida. Additionally, he holds an MBA from UM. Prior to joining UM, he was a project architect and worked at internationally recognized architecture firms in Boston and New York.
Gregory Coleman
Design Engineer, CW Keller & Associates, Inc.
C.W. Keller & Associates is an engineering and fabrication firm specializing in custom woodwork. Taking on projects nationwide from decorative wood interiors to custom concrete forms, they are a collaborative team of designers, engineers, and craftsmen. Trained as a mechanical engineer, Greg is interested in the automation and analysis techniques required to make complex projects a reality. As architectural software and designs continue to progress, custom fabrication teams are continuously developing tools and workflows that deliver extraordinary projects cost effectively.
George Franco
CEO TRIVIA TECH, Director of Building Technology, Moss & Associates
George Franco is the founder and CEO of TRIVA, Inc. A company specialized in productivity and risk management technologies using the latest innovations. After spending over a decade working in the construction industry with billions of dollars of project management experience and gained expertise in the development and implementation of innovative technology solutions, George knows the real risks and challenges that the industry is facing and the vast opportunities available for improving a massive sector of the economy and workers lives. George has a deep belief that technology should be respectful, purposeful, and be able to connect and empower people. George is a lifelong learner and has studied at prestigious institutions including MIT and Stanford.
Olivia Ramos
FOUNDER + CEO, Deep Blocks
Olivia is spearheading Deep Blocks' effort to leverage machine learning to streamline the entire process of real estate analysis. She applies her market expertise to turn a process of 3-6 weeks into 15-20 minutes. Olivia was accepted to Singularity University's Global Solutions Program where she discovered that her wholistic knowledge of developing buildings would be better fit for an AI System. Olivia was also the only female participant in the DARPA Innovation house, where she designed Big Data navigation software. She has also worked under Real Estate Developers, Architects, Brokers, and Contractors and holds a Master of Architecture from Columbia, a Master of Real Estate Development from UM, and a Bachelor's in Architecture from the University of Florida.
Matt Trimble
Director of Product Development, Branch Technology
Matt has a diverse range of experience working and consulting in the fields of architecture, engineering, and construction for organizations that include Neil M. Denari Architects, Behnisch, Behnisch and Partner, Preston Scott Cohen, Inc., dECOi, IDEO, and Nike. Trimble was the Founder and principal of Radlab, an experimental design and fabrication firm based in Boston. He has previously taught seminars, workshops, and studios for both graduate and undergraduate students at the Rhode Island School of Design, the Universidad Francisco Marroquín in Guatemala City, the Boston Architectural College, the Wentworth Institute of Technology, and MIT. Matt has received a range of grants and awards for design research in robotics, computational design, and experimental construction.
Luisel Zayas
Founder, FORMATERIA
Luisel received a Bachelor of Environmental Design from the University of Puerto Rico. He holds a Master's of Architecture from MIT, where he developed Robotic Form-work systems as part of his thesis research, receiving The Bill Mitchell Fund ++ Award and the Arthur Rotch Prize. He has built large-scale installations in cities around the world, and worked in multiple firms, more recently as a project manager and NADLab director at NADAAA. In 2018-19, he co-led an MIT IAP workshop in PR as a visiting lecturer, and served as a visiting lecturer at RISD where he taught digital fabrication courses. In 2020, Luisel founded FORMATERIA (an atypical design studio focused on experimental and geometrically complex construction methodologies) and he began first robotics lab in Puerto Rico.
Day 2 Sponsored by Conconcreto

The Day 2 theme was centered around BIM (Building Information Modelling) and was sponsored by Conconcreto.
Coffee and light breakfast at 8:30 AM.  Day 2 opened at 9:00 AM and ended at 12:15 PM.
(Closed session immediately followed 12:15-3:00 PM. THEME: Where are we going?)
PANELS
PANEL 1: Smart Construction for Smart Cities | 9:05-10:05

Autodesk  Through visualization tools it is possible to overlay sensor data with 3D BIM digital twins for historical and real-time remote monitoring of building data in context.
Conconcreto  BIMBAU, data and its role in the procurement and construction of buildings from models. BIM families as a way to communicate the construction value chain.
MODERATOR

Ines Muñoz
Master of Construction Management Program
Ines Muñoz de Cote is from Mexico City.  She graduated from Miami University of Ohio with a degree in Mechanical Engineering, and then moved to Miami to pursue her Master's degree in Construction Management. She graduated from the University of Miami School of Architecture in the summer of 2021, and is currently working at Coastal Construction—one of the largest general contractors in South Florida.
Julio Palma
Senior Technical Sales Specialist, Autodesk Inc.
Julio is a Civil Engineer with 13 years of professional experience; he belongs to the group of Autodesk technical sales specialists for the Latin American region. He works closely with AEC companies (design/engineering firms, GC's/subcontractors, owners, and government agencies), advising them on implementing BIM methodology and mandates, efficient and connected workflows, and the digitization of construction sites.  Julio supports the Autodesk GOAL program to evangelize companies on sustainability workflows through technology to achieve sustainable development goals while doing business and ensuring impact on the environment and communities.
Cesar Rodriguez
BIM Director, Conconcreto
Cesar is the Building Information Modeling (BIM) Director at Conconcreto. He is an architect with a specialization in interior architecture. Cesar has a Master's degree in building information modeling. He specializes in project management, leadership, and direction. He has more than twenty years of experience in office design, great scale construction, and, as an independent professional.
Jaime Rosales D.
Forge Senior Developer Advocate, Autodesk Inc.
Jaime is a dynamic, accomplished, Senior Developer Advocate highly regarded for his 10+ years of progressive experience in Software Development, Customer Engagement, and Relationship Building for industry leaders. Jaime has a proven track record of communicating the value and application of company products and services to meet unique client requirements and drive sales in competitive markets. He is respected as a proactive, detail-oriented leader and collaborator who guides team members in achieving reliable on-time, under-budget project completion.  Jaime builds and maintains lasting relationships with customers, driving company and service objectives through a people-focused approach. His exemplary educational qualifications include a Scrum Master Certification from Scrum Alliance and Autodesk Cloud Engineering Bootcamp Certification from Hack Reactor. An out-of-the-box thinker, Jaime is committed to making continuous software, customer communication, and process improvements to enable growth.
Andres Rojas
Chief Technology Officer, BIMBAU
Andres is a Senior Software Engineer with over 15 years of experience building tech-based products for multiple markets like Asia, Europe, and the Americas. He specializes in Product Development for Startups, Growth Hacking, and Tech Team Building for compelling Startups. Andres worked with First Rock Capital for five years as Head of Engineering, helping Startups overcome technical challenges and Product/Market fit challenges
PANEL 2: Multimodel Simulation for Smart Infrastructure | 10:05-11:05

Autodesk  The city's digital twins are used to analyze the level of service or the performance of new projects (transportation, airports, or highways) using mobility simulations and Autodesk traffic models.
Conconcreto  Case of BIM implementation in massive transportation infrastructure projects (Transmilenio Av 68- Bogota). Showed BIM implementation as part of the vision of building smart cities.
MODERATOR

Catalina-Cabral Framinan
Bachelor of Architecture program
Catalina is a rising third year architecture student at the University of Miami School of Architecture on a dual degree track for a Bachelor of Architecture and a BA in History. She holds a deep interest in digital fabrication and methods of digitizing construction, and is a lab assistant at the ConConcreto Research Unit.
Daniel Cremades
Managing Director, Conconcreto
Daniel is a Civil Engineer with 15+ years of experience leading major international projects in Europe, ex-URSS, and Latin American countries. He is now based in Miami as the USA Country Manager of Conconcreto, a top-notch Latin-American construction company (with more than 2,800 direct jobs) focused on infrastructure, engineering, and innovation, with $1B in long-term-own asset investments. A high-performance leader, Daniel is committed to solving projects and dealing with organizational challenges. He has successfully led large business launches for several companies in more than ten countries over three continents.
Edmundo Herrera
BIM/Senior Transportation Engineer, Autodesk Inc.
Edmundo is a Civil Engineer licensed in the State of Florida working for Autodesk as an Infrastructure Technical Specialist Engineer for Major, Mid-market, Federal Accounts and Departments of Transportation in the United States. He is a BIM/Senior Technical Engineer for Autodesk's civil engineering applications, including Civil 3D, Infraworks (Structural Modeling & Traffic, Mobility Simulations), Inventor (Structural Modeling Parts Creation), Revit Structural (Rebar Layout, Creation & Scheduling), Navisworks (Structures Construction Simulation, Rebar Clashing) and Recap providing specialized engineering functionality and improving customer's workflows. Edmundo is responsible for demonstrating, teaching, and deploying bridge solutions to customers in the United States and Europe, including recent acquisitions and implementations of Autodesk's bridge suite of products for the Montana Department of Transportation. He is also responsible for Autodesk's traffic/mobility simulation solutions in North America, Argentina and the Middle East with graduate studies in MicroSimulation Traffic Engineering at the MIT Campus in Cambridge, Massachusetts. Edmundo constantly develops specialized techniques and solutions for the bridge, construction, maintenance, and planning sections at the Departments of Transportation in order to expand Autodesk's presence beyond the traditional design engineering division.
Highlights of Qualifications:
Twenty years of experience with Civil Engineering Projects including software implementations, support, consulting, training and deployment for worldwide customers.
International speaker on Infrastructure Projects in countries including: United States, Mexico, Brazil, Colombia, Peru, Saint Lucia, Puerto Rico, Chile, Sweden, Spain, Germany, UAE, Denmark, Ghana, Turkey and France.
Consulting for a variety of customers of the transportation and mining industries during all phases of the project.
PANEL 3: How Digitization can Promote Sustainability in one of the Least Eco-Friendly Sectors | 11:15-12:15

BIMBAU  When connecting all crucial actors (suppliers, constructors, and designers) from early stages, resource efficiency is generated and therefore less waste is produced. Also, using BIM standard you have the sustainability information of each object in the building, which means you can choose objects with a better sustainability index.
MODERATOR

Reid Yenor
Bachelor of Architecture program
Reid Yenor is Spring 2022 graduate from the University of Miami undergraduate school of architecture. Currently working with Miami-based design firm Atelier Mey on developing the agenda of mass timber building strategies for South Florida.
Juan Luis Aristizábal
CEO + Founder, Conconcreto
For more than 20 years, Juan Luis has been the CEO of Conconcreto, a leading construction and project management company, with more than 2,800 direct jobs, focused on infrastructure, engineering, and innovation, and with $1B in long-term-own asset investments. Juan Luis is a Civil Engineer focused on building a more sustainable future by transforming the industry with technology. He led Conconcreto through an IPO and a partnership with one of the world's biggest construction companies. He's currently entering the startup world leading BIMBAU, a platform that improves productivity in the construction sector and spreads the importance of the BIM methodology to transform the industry.
Jane Lanahan Decker
Building Department Director, City of Doral
Jane Decker is currently the Building Department Director for the City of Doral, one of the fastest growing cities in Florida according to Time magazine. She joined Doral in 2012 and found a love and passion for public service and the ability to bridge the gap between AEC professionals and the municipality in which they build. Jane is a licensed code official and floodplain manager. She is the Immediate Past President of the local chapter of the South Florida Building Officials Association. Jane was also recently appointed by Florida Governor Ron DeSantis to the Building code Administrators & Inspectors Board (BCAIB). In 2019, she completed a Graduate Certificate in Public Administration and is a 2022 Candidate for the Emerging Leaders Development Program with ICMA.
Philip Lund-Nielsen
Co-Founder, COBOD International
Philip Lund-Nielsen is Co-founder of COBOD International, the global leader in 3D construction printers, with investors GE Renewable Energy and PERI Group. After building up experience as a management consultant with McKinsey & Co., he re-joined COBOD in 2021 to assume his current role as Head of the Americas. Philip will move to the US in 2022 to establish COBOD's satellite offices for sales, service, and manufacturing.
Shawna Meyer
Founding Principal, Atelier Mey
Shawna Meyer is a founding principal of Atelier Mey architecture practice based in Miami, FL and a faculty member at the University of Miami School of Architecture.  The work of Atelier Mey acknowledges an obligation to confront the blasé attitude towards architectural decision making, responsible for shaping the natural and built environments.  Her work in practice, teaching and research exists at the confluence of social, cultural, economic and environmental forces.  The overarching trajectory of Shawna's career has been in pursuit of architectural attunement through the lens of energetics, matter, and the craft in their assembly.  As principals of Atelier Mey, Shawna and Christopher received a 2021 AIA Honor Award for Sustainable Architects of the Year from Miami AIA chapter.  Through her practicing role as a principal of Atelier Mey and academic role as a lecturer and researcher at the University of Miami School of Architecture Littoral Urbanism Lab [LU_Lab], she explores design as an act of questioning-without perceived bias. The work of Atelier Mey is rooted in innovation and design excellence with recognition of local, national and global awards. Atelier Mey are the authors  (with Daniel Hemmindinger) of Buoyant Clarity Pamphlet Architecture 36 and responsible for the design and construction of the first mass timber structure in Miami-Dade County.
Juan Saldarriaga
CEO + Founder, BIMBAU
Juan is a Civil Engineer with a title of program management. He has an MBA from Hult International Business School, Cambridge. For his MBA, he focused on disruptive business, innovation, and entrepreneurship. Currently he is the CEO of BIMBAU, a platform that improves productivity in the construction sector, and spreads the importance of the BIM methodology to transform the construction industry worldwide.
Closed Session | Expert Discussion "Where are we going?" followed 12:20-3:00 PM | Korach Gallery (by invitation only).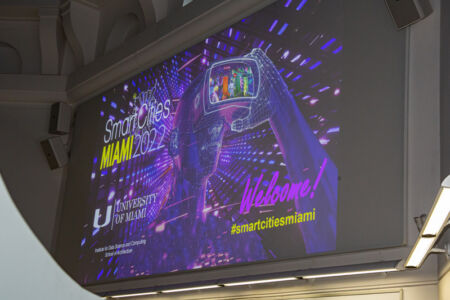 Smart-Cities-MIAMI-2022-DC048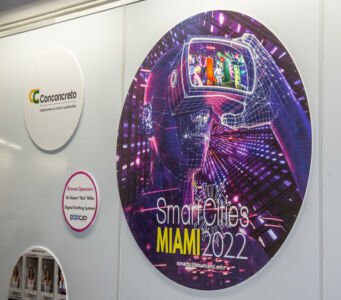 Smart-Cities-MIAMI-2022-DC049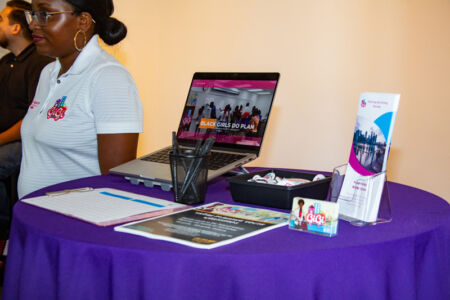 Smart-Cities-MIAMI-2022-DC050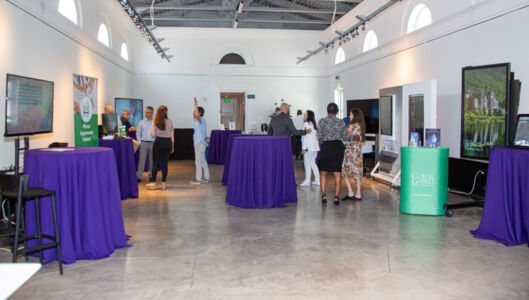 Smart-Cities-MIAMI-2022-DC051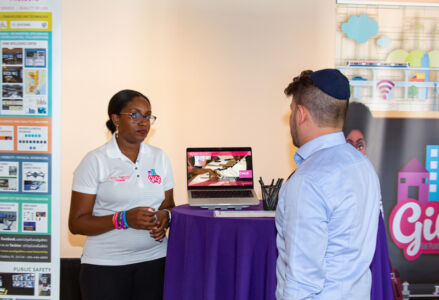 Smart-Cities-MIAMI-2022-DC052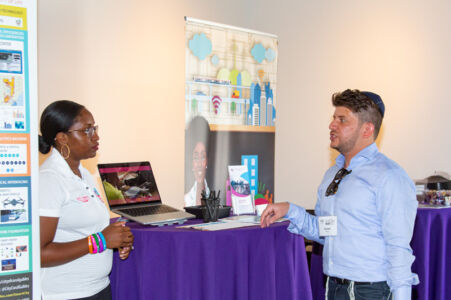 Smart-Cities-MIAMI-2022-DC053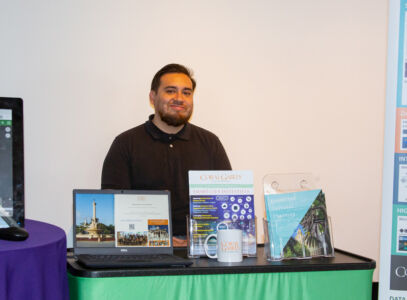 Smart-Cities-MIAMI-2022-DC054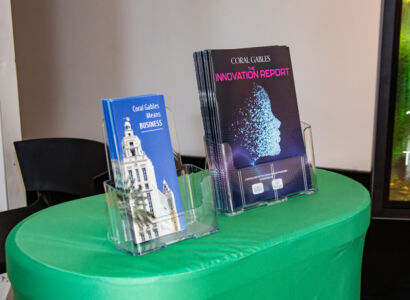 Smart-Cities-MIAMI-2022-DC055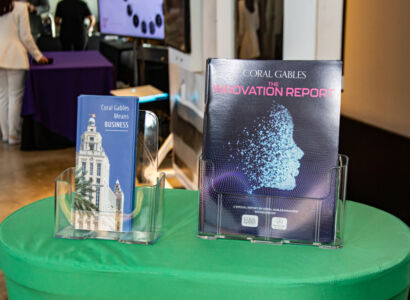 Smart-Cities-MIAMI-2022-DC056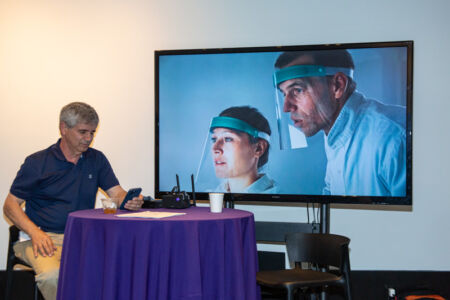 Smart-Cities-MIAMI-2022-DC057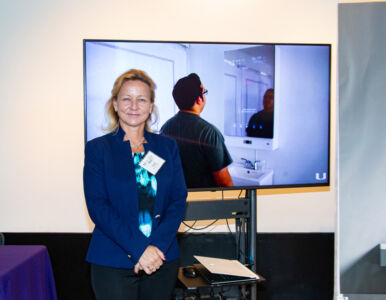 Smart-Cities-MIAMI-2022-DC058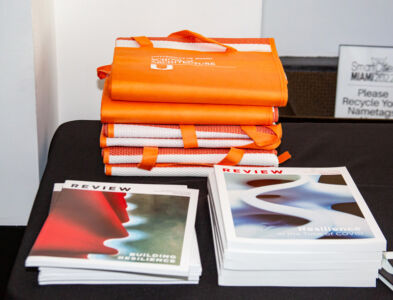 Smart-Cities-MIAMI-2022-DC059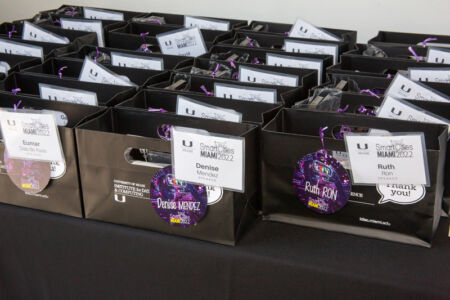 Smart-Cities-MIAMI-2022-DC060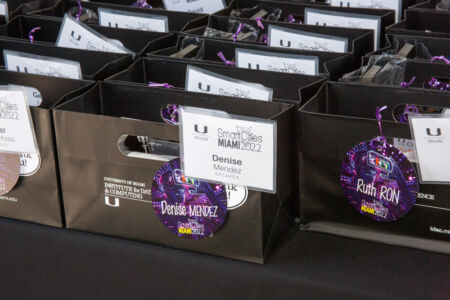 Smart-Cities-MIAMI-2022-DC061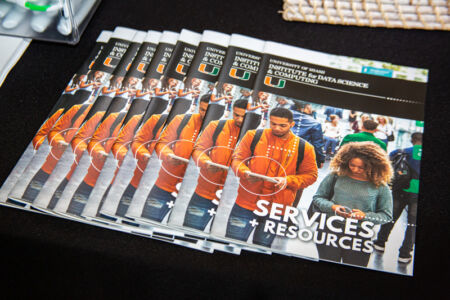 Smart-Cities-MIAMI-2022-DC062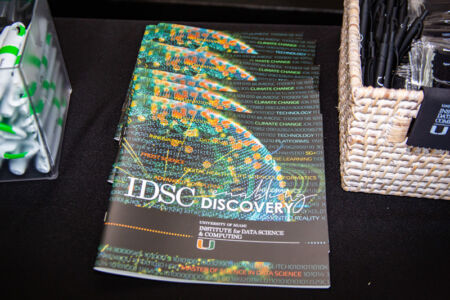 Smart-Cities-MIAMI-2022-DC063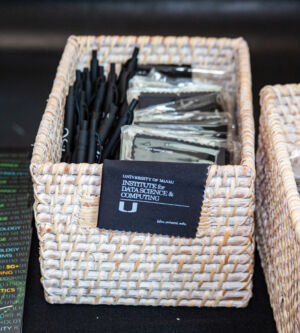 Smart-Cities-MIAMI-2022-DC064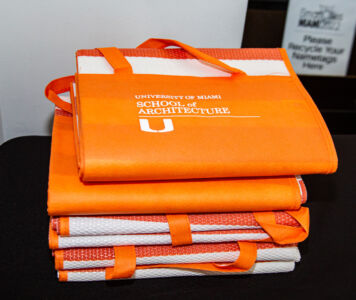 Smart-Cities-MIAMI-2022-DC065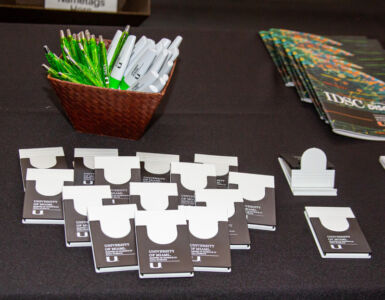 Smart-Cities-MIAMI-2022-DC066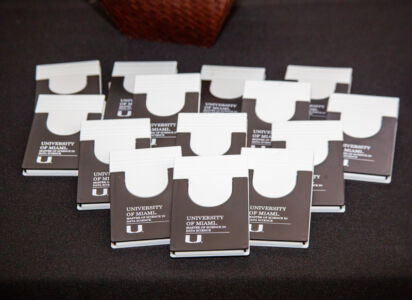 Smart-Cities-MIAMI-2022-DC067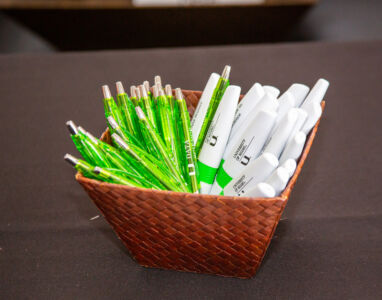 Smart-Cities-MIAMI-2022-DC068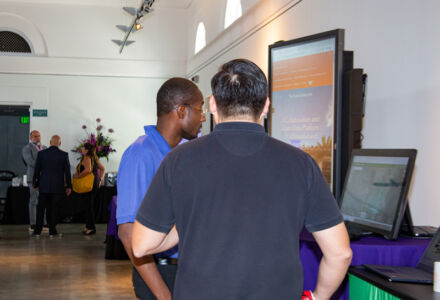 Smart-Cities-MIAMI-2022-DC069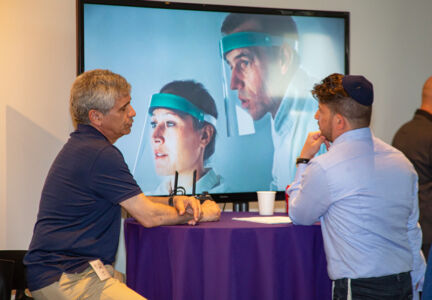 Smart-Cities-MIAMI-2022-DC070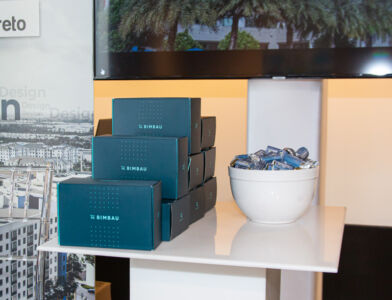 Smart-Cities-MIAMI-2022-DC071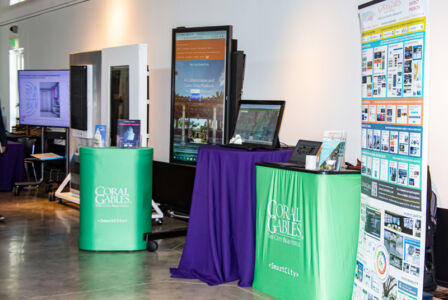 Smart-Cities-MIAMI-2022-DC072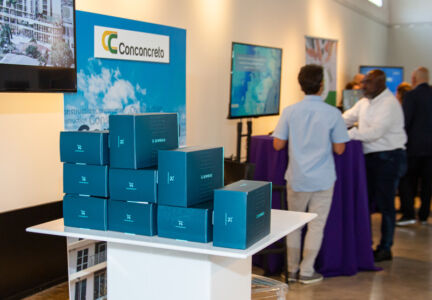 Smart-Cities-MIAMI-2022-DC073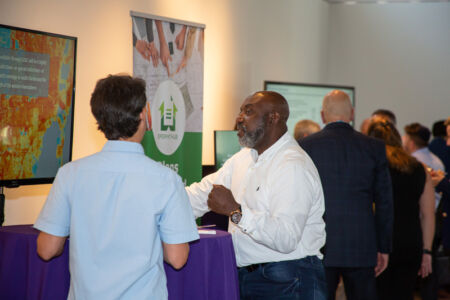 Smart-Cities-MIAMI-2022-DC074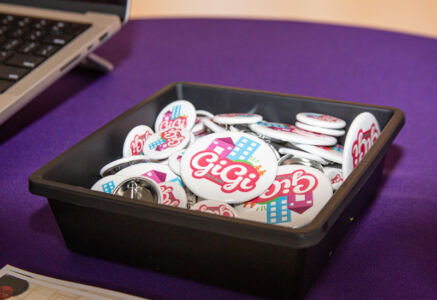 Smart-Cities-MIAMI-2022-DC075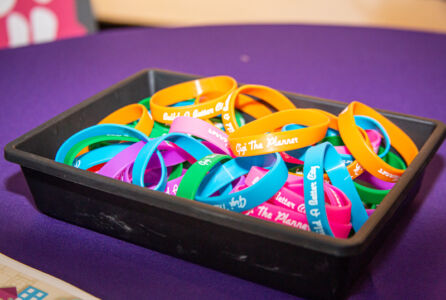 Smart-Cities-MIAMI-2022-DC076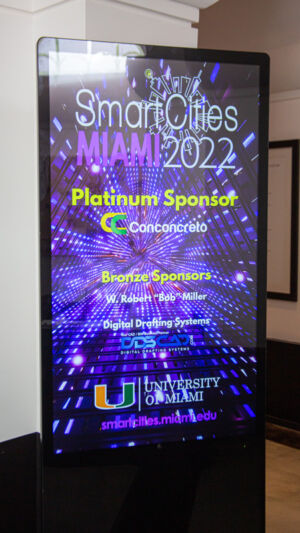 Smart-Cities-MIAMI-2022-DC077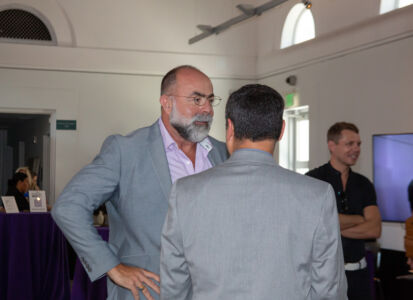 Smart-Cities-MIAMI-2022-DC078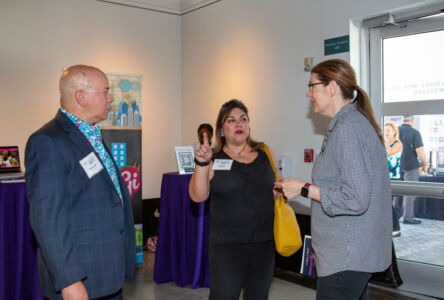 Smart-Cities-MIAMI-2022-DC079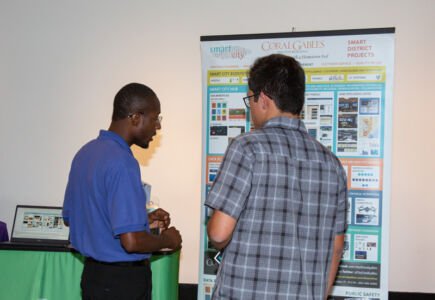 Smart-Cities-MIAMI-2022-DC080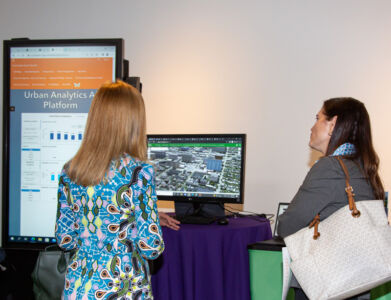 Smart-Cities-MIAMI-2022-DC080a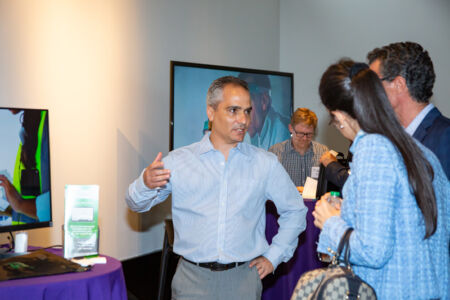 Smart-Cities-MIAMI-2022-DC080b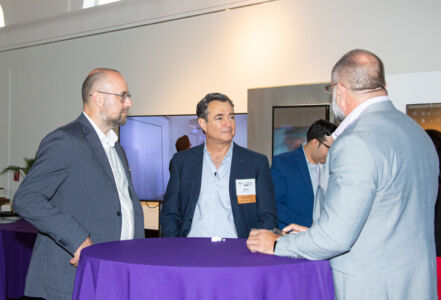 Smart-Cities-MIAMI-2022-DC080c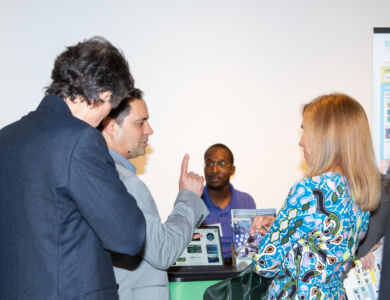 Smart-Cities-MIAMI-2022-DC080d
Smart-Cities-MIAMI-2022-DC081
Smart-Cities-MIAMI-2022-DC082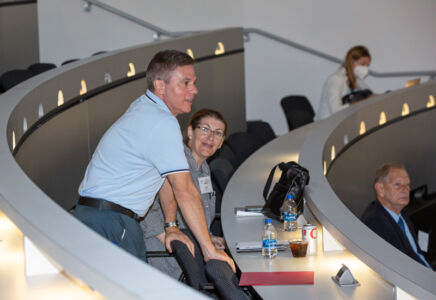 Smart-Cities-MIAMI-2022-DC083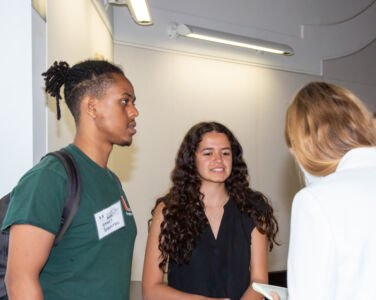 Smart-Cities-MIAMI-2022-DC083a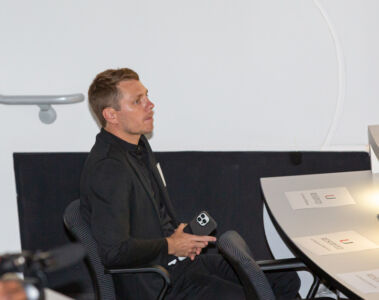 Smart-Cities-MIAMI-2022-DC084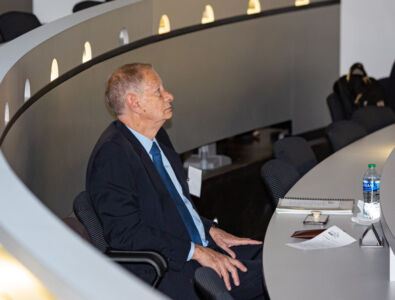 Smart-Cities-MIAMI-2022-DC085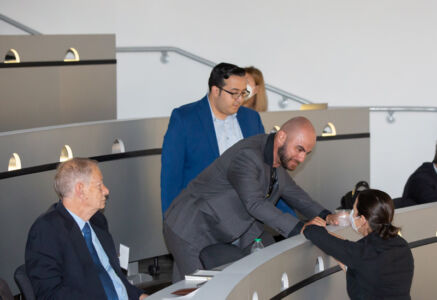 Smart-Cities-MIAMI-2022-DC086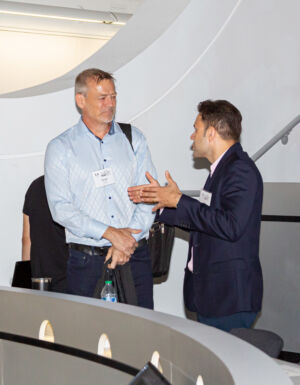 Smart-Cities-MIAMI-2022-DC086a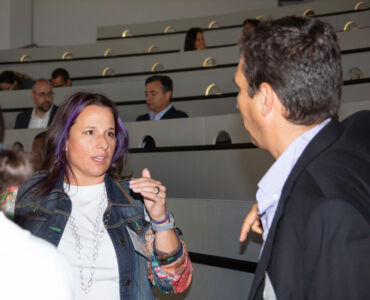 Smart-Cities-MIAMI-2022-DC086b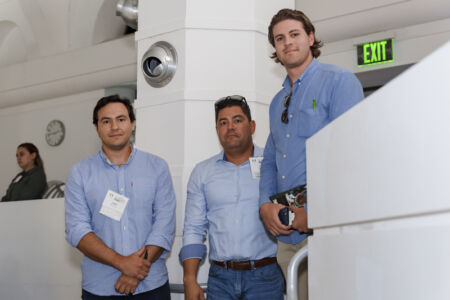 Smart-Cities-Miami-2022-DC086z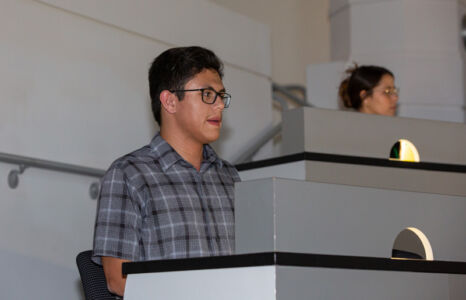 Smart-Cities-MIAMI-2022-DC087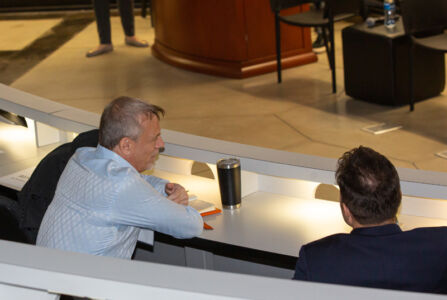 Smart-Cities-MIAMI-2022-DC088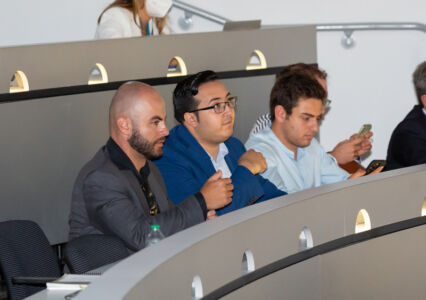 Smart-Cities-MIAMI-2022-DC089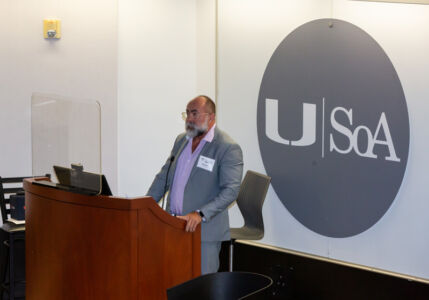 Smart-Cities-MIAMI-2022-DC090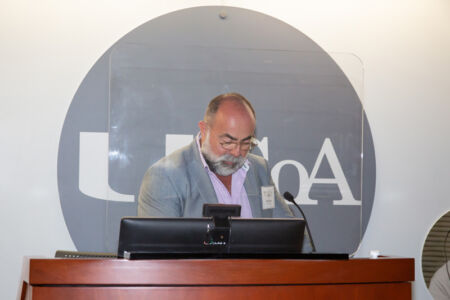 Smart-Cities-MIAMI-2022-DC090a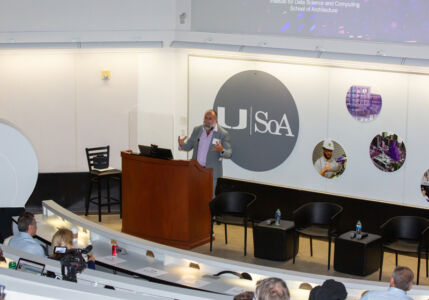 Smart-Cities-MIAMI-2022-DC091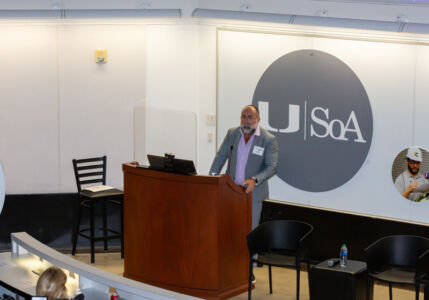 Smart-Cities-MIAMI-2022-DC092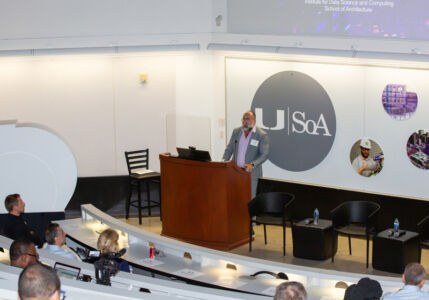 Smart-Cities-MIAMI-2022-DC093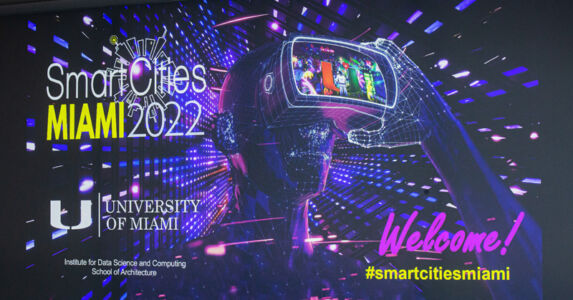 Smart-Cities-MIAMI-2022-DC094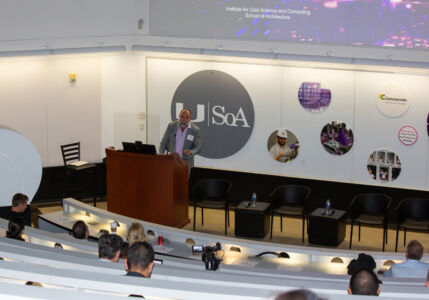 Smart-Cities-MIAMI-2022-DC095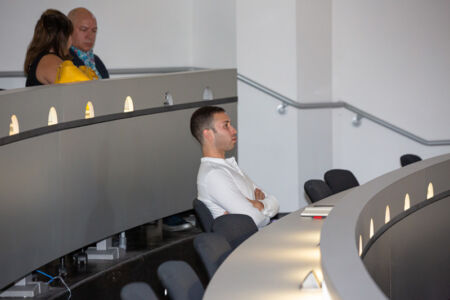 Smart-Cities-MIAMI-2022-DC096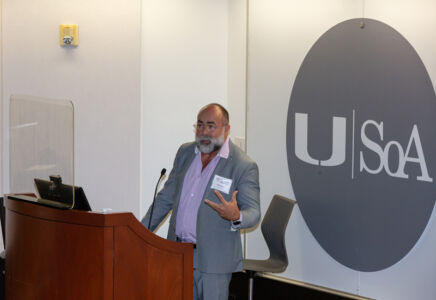 Smart-Cities-MIAMI-2022-DC097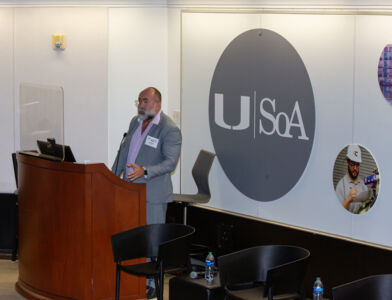 Smart-Cities-MIAMI-2022-DC098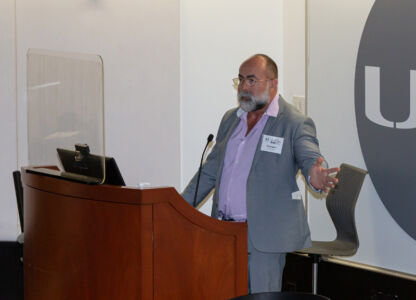 Smart-Cities-MIAMI-2022-DC099
Smart-Cities-MIAMI-2022-DC100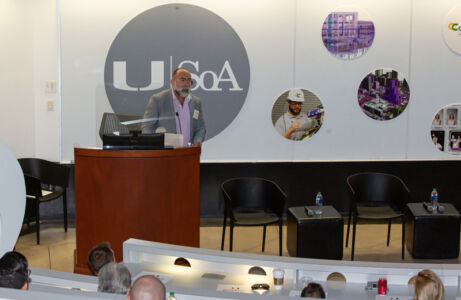 Smart-Cities-MIAMI-2022-DC101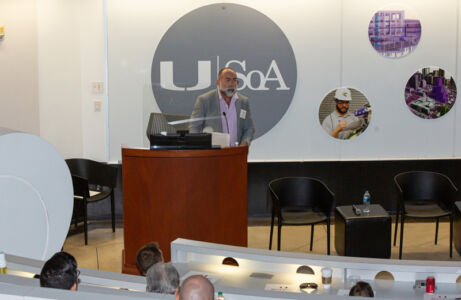 Smart-Cities-MIAMI-2022-DC102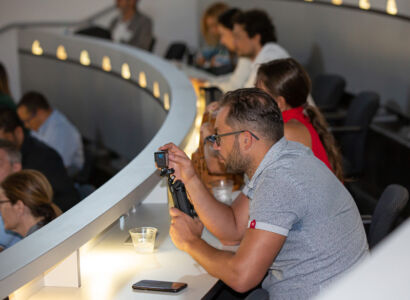 Smart-Cities-MIAMI-2022-DC103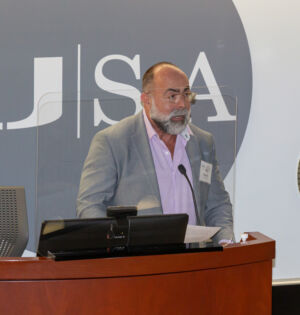 Smart-Cities-MIAMI-2022-DC104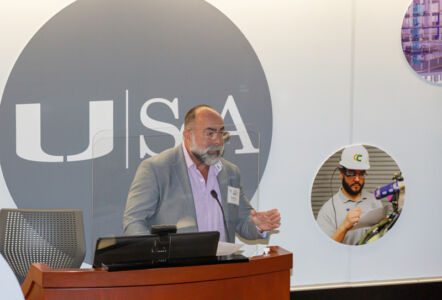 Smart-Cities-MIAMI-2022-DC105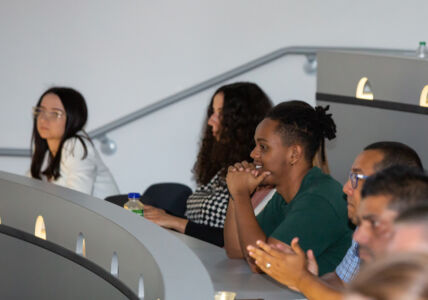 Smart-Cities-MIAMI-2022-DC106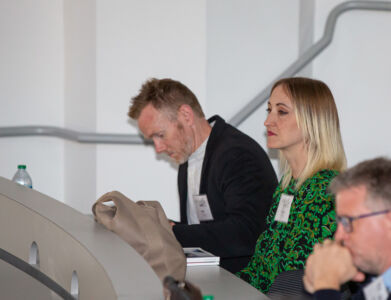 Smart-Cities-MIAMI-2022-DC107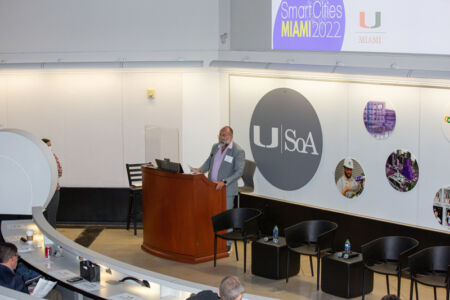 Smart-Cities-MIAMI-2022-DC108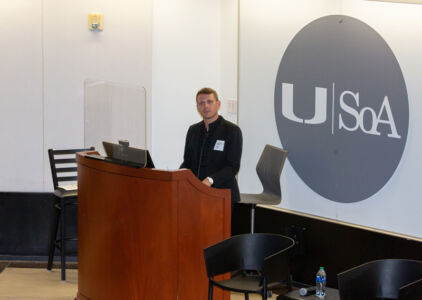 Smart-Cities-MIAMI-2022-DC109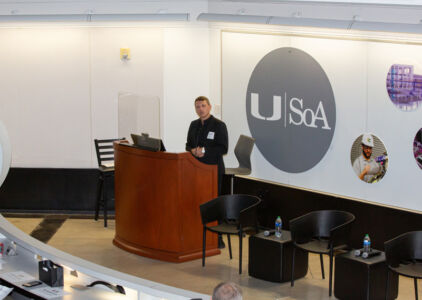 Smart-Cities-MIAMI-2022-DC110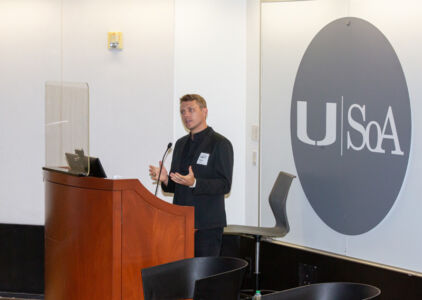 Smart-Cities-MIAMI-2022-DC111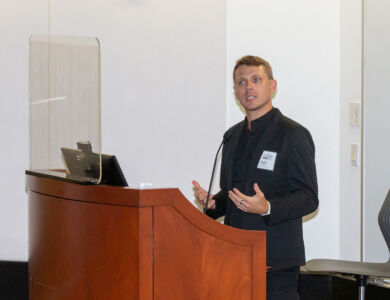 Smart-Cities-MIAMI-2022-DC112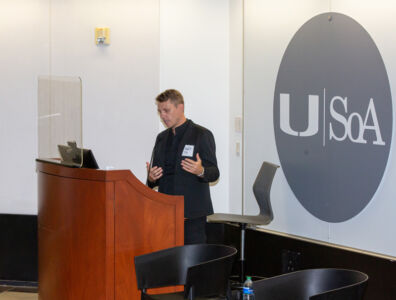 Smart-Cities-MIAMI-2022-DC113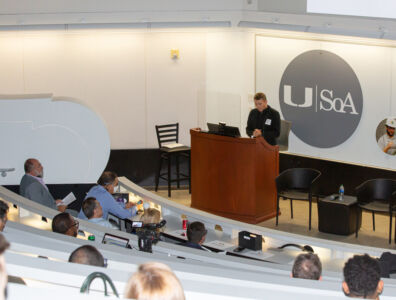 Smart-Cities-MIAMI-2022-DC114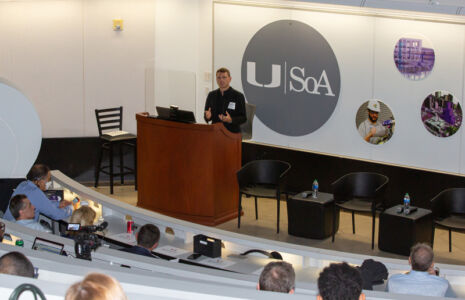 Smart-Cities-MIAMI-2022-DC115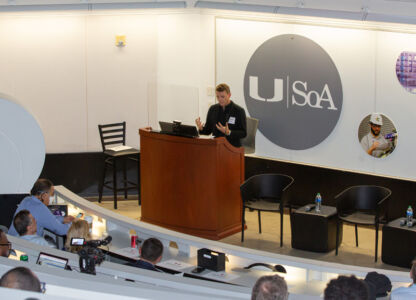 Smart-Cities-MIAMI-2022-DC116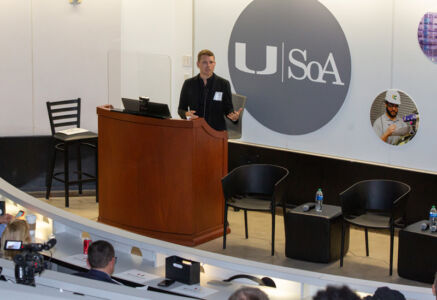 Smart-Cities-MIAMI-2022-DC117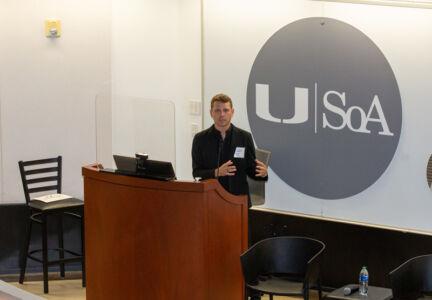 Smart-Cities-MIAMI-2022-DC118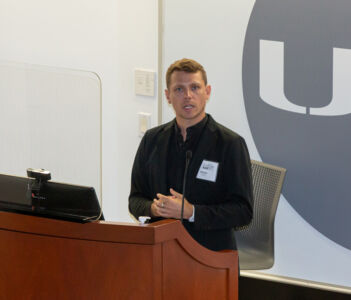 Smart-Cities-MIAMI-2022-DC119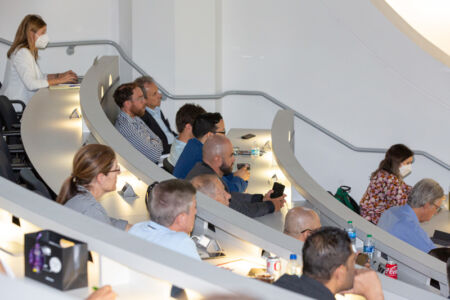 Smart-Cities-MIAMI-2022-DC120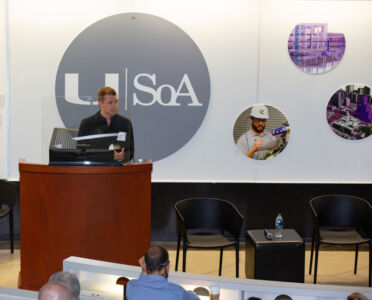 Smart-Cities-MIAMI-2022-DC121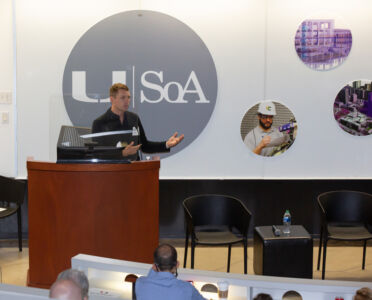 Smart-Cities-MIAMI-2022-DC122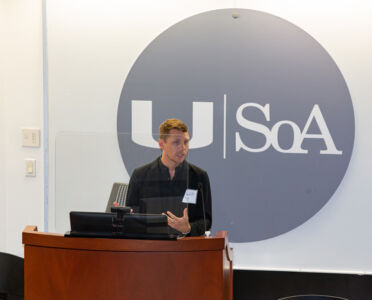 Smart-Cities-MIAMI-2022-DC123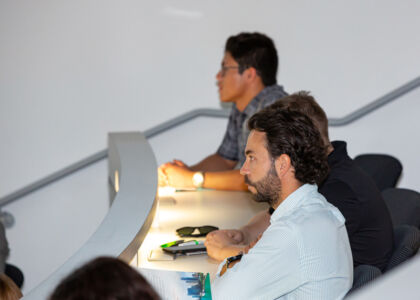 Smart-Cities-MIAMI-2022-DC124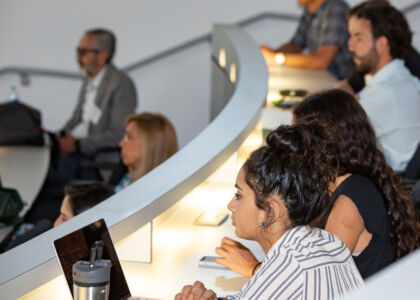 Smart-Cities-MIAMI-2022-DC125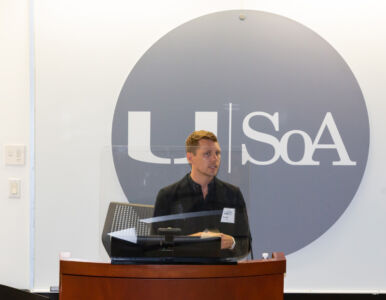 Smart-Cities-MIAMI-2022-DC126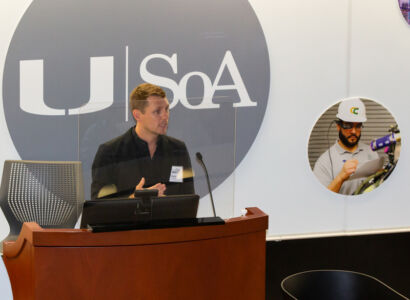 Smart-Cities-MIAMI-2022-DC127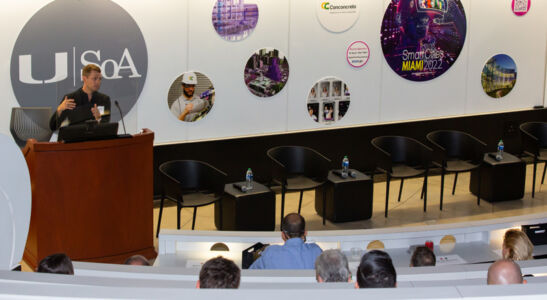 Smart-Cities-MIAMI-2022-DC128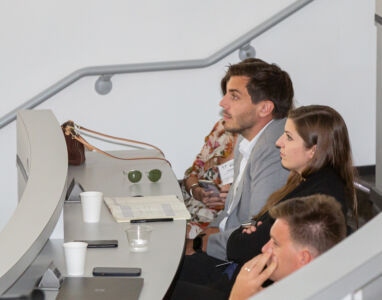 Smart-Cities-MIAMI-2022-DC129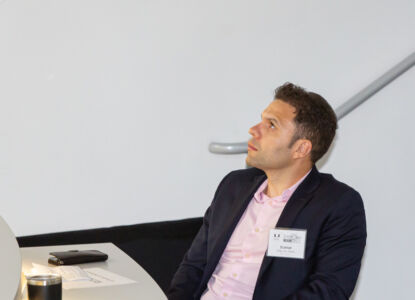 Smart-Cities-MIAMI-2022-DC130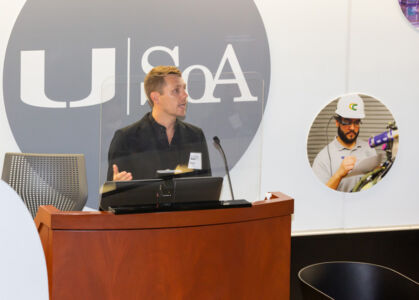 Smart-Cities-MIAMI-2022-DC131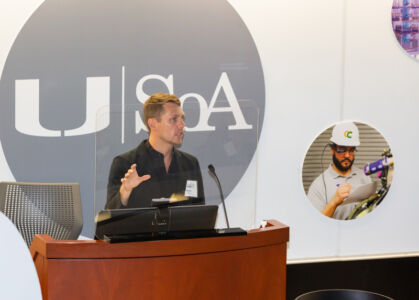 Smart-Cities-MIAMI-2022-DC132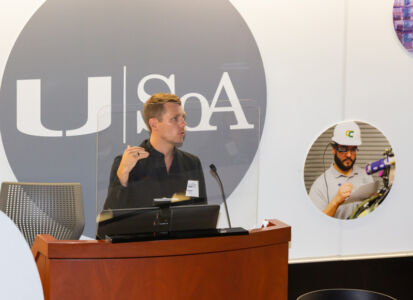 Smart-Cities-MIAMI-2022-DC133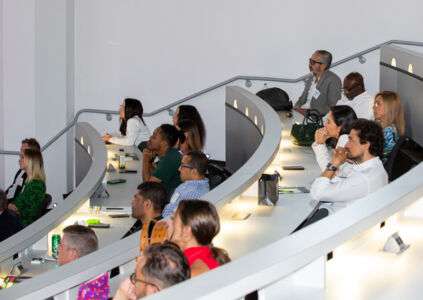 Smart-Cities-MIAMI-2022-DC134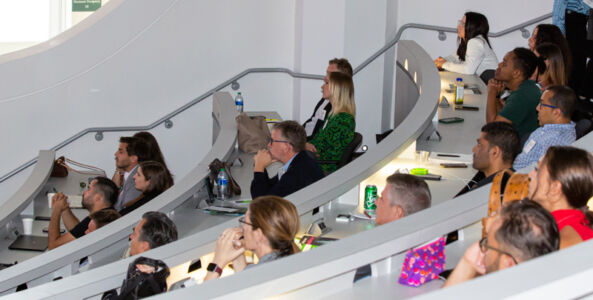 Smart-Cities-MIAMI-2022-DC135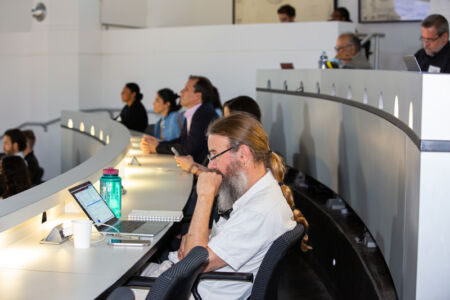 Smart-Cities-MIAMI-2022-DC136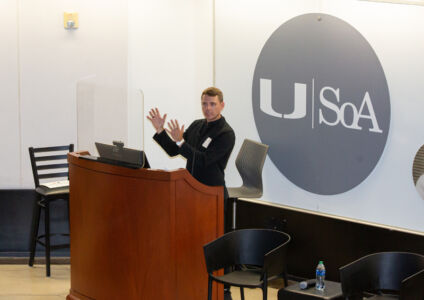 Smart-Cities-MIAMI-2022-DC137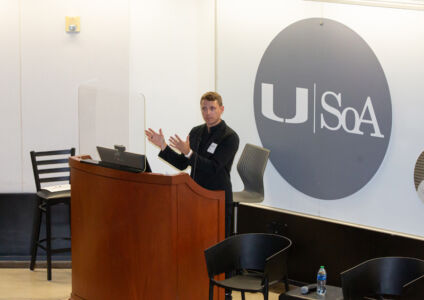 Smart-Cities-MIAMI-2022-DC138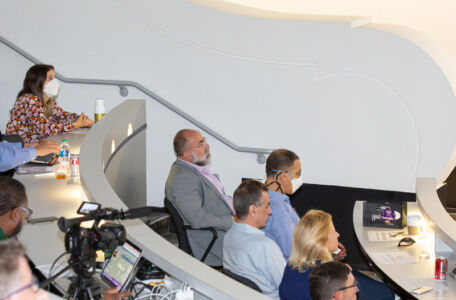 Smart-Cities-MIAMI-2022-DC139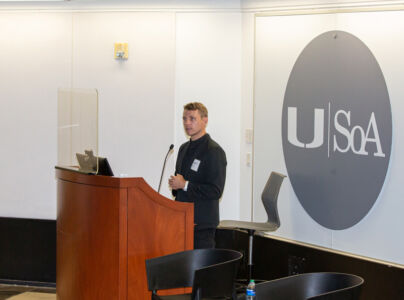 Smart-Cities-MIAMI-2022-DC140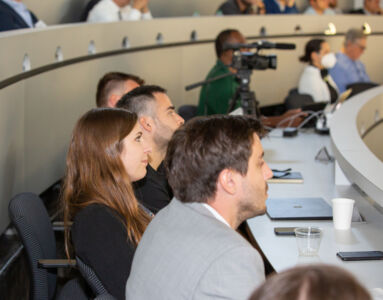 Smart-Cities-MIAMI-2022-DC141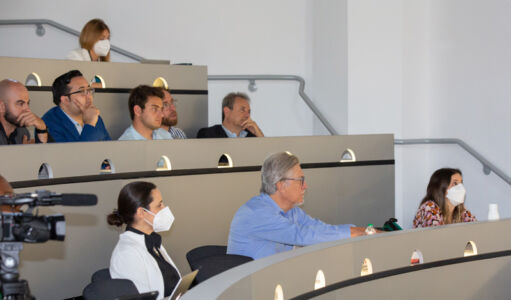 Smart-Cities-MIAMI-2022-DC142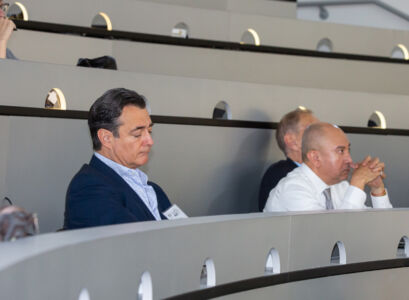 Smart-Cities-MIAMI-2022-DC143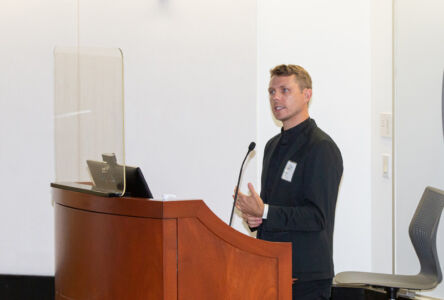 Smart-Cities-MIAMI-2022-DC144
Smart-Cities-MIAMI-2022-DC145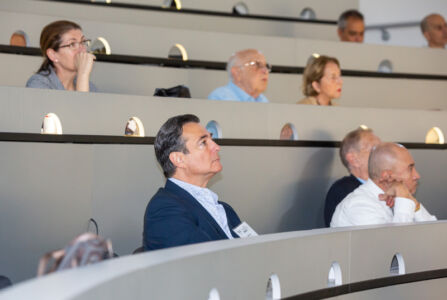 Smart-Cities-MIAMI-2022-DC146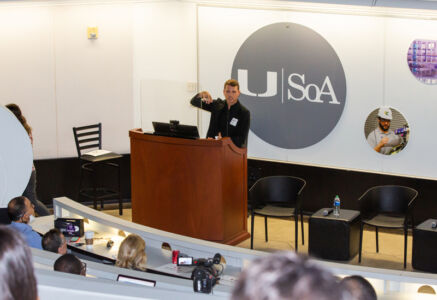 Smart-Cities-MIAMI-2022-DC147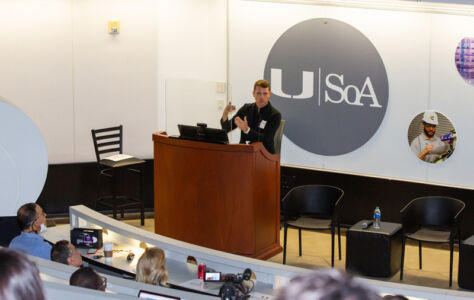 Smart-Cities-MIAMI-2022-DC148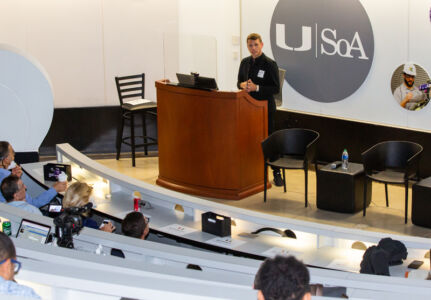 Smart-Cities-MIAMI-2022-DC149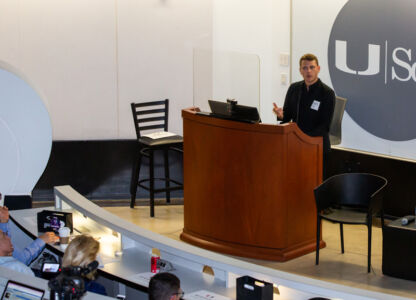 Smart-Cities-MIAMI-2022-DC150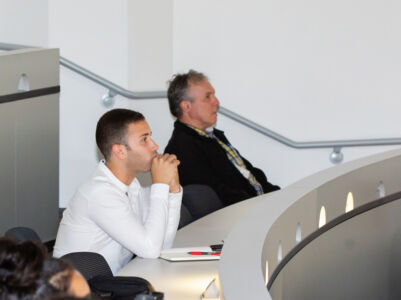 Smart-Cities-MIAMI-2022-DC151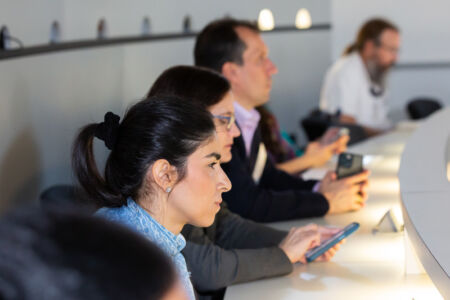 Smart-Cities-MIAMI-2022-DC152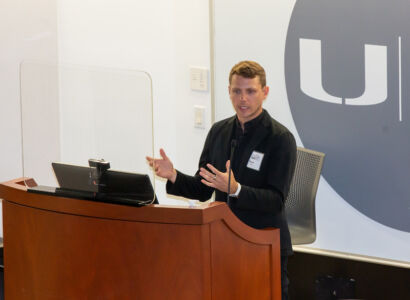 Smart-Cities-MIAMI-2022-DC153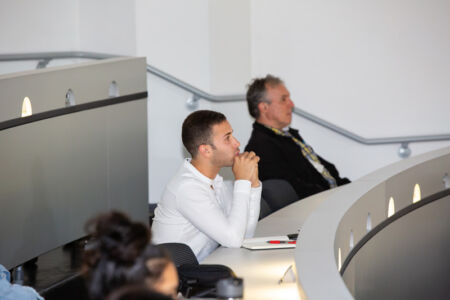 Smart-Cities-MIAMI-2022-DC154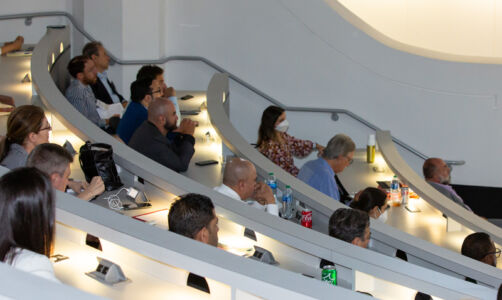 Smart-Cities-MIAMI-2022-DC155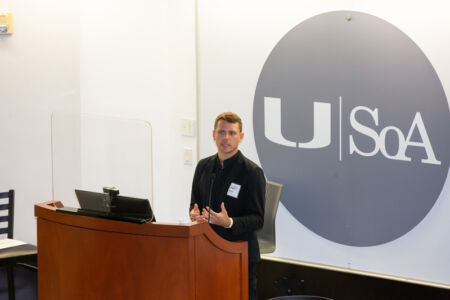 Smart-Cities-MIAMI-2022-DC156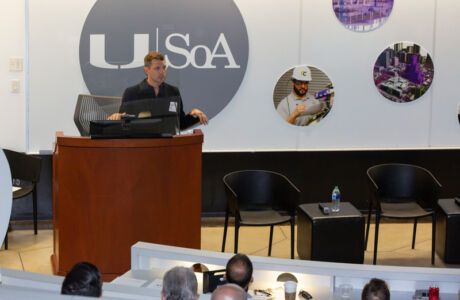 Smart-Cities-MIAMI-2022-DC157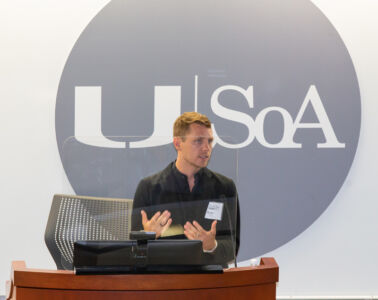 Smart-Cities-MIAMI-2022-DC159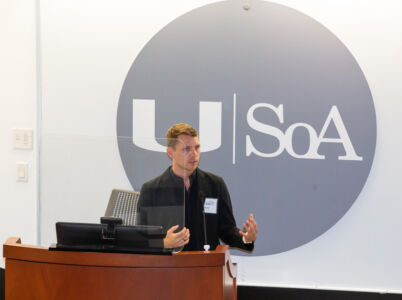 Smart-Cities-MIAMI-2022-DC160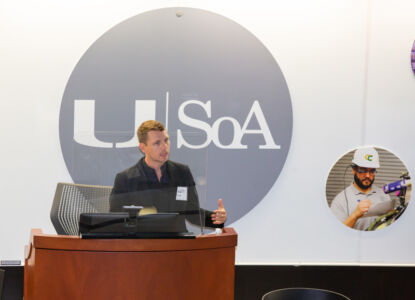 Smart-Cities-MIAMI-2022-DC161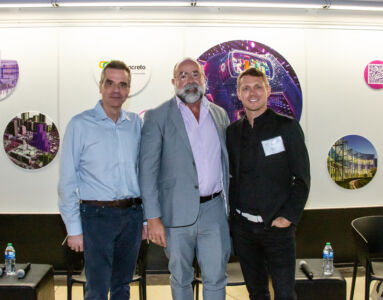 Smart-Cities-MIAMI-2022-DC161a
Smart-Cities-MIAMI-2022-DC161b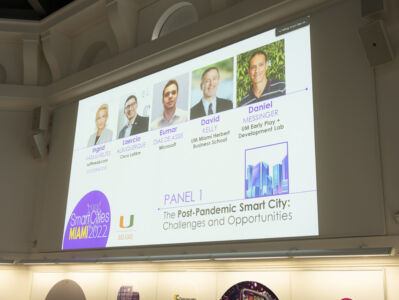 Smart-Cities-Miami-2022-DC161z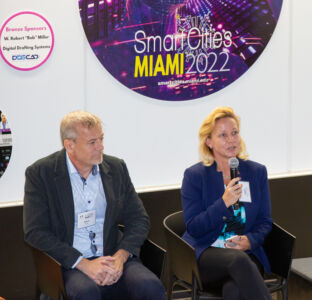 Smart-Cities-MIAMI-2022-DC162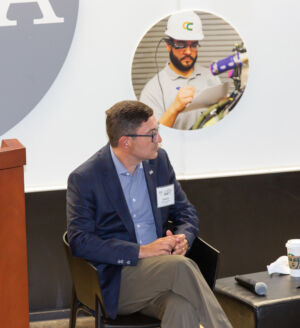 Smart-Cities-MIAMI-2022-DC163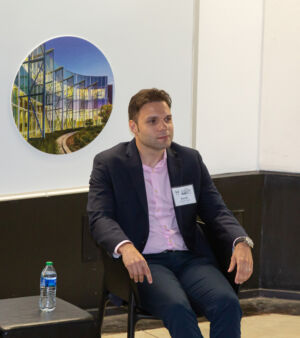 Smart-Cities-MIAMI-2022-DC164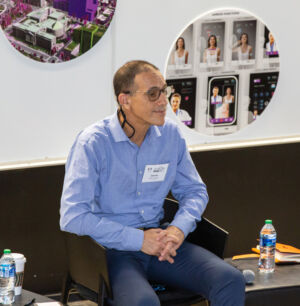 Smart-Cities-MIAMI-2022-DC165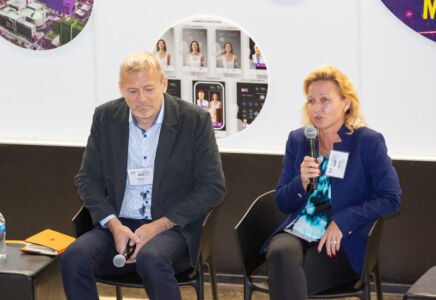 Smart-Cities-MIAMI-2022-DC166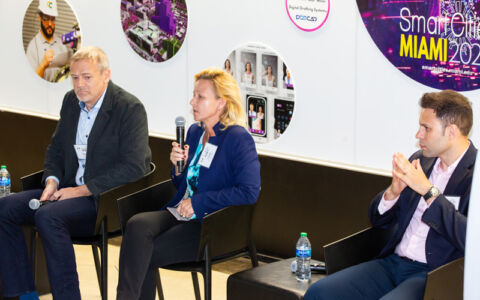 Smart-Cities-MIAMI-2022-DC167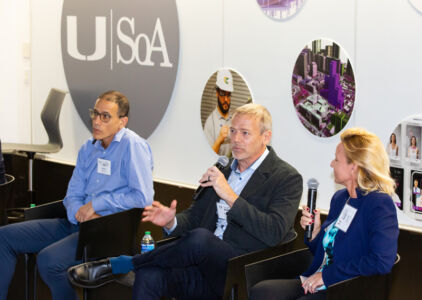 Smart-Cities-MIAMI-2022-DC168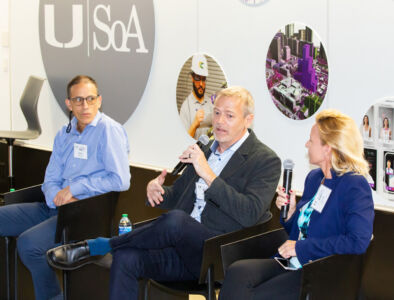 Smart-Cities-MIAMI-2022-DC169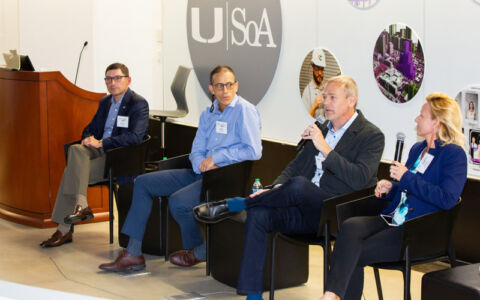 Smart-Cities-MIAMI-2022-DC170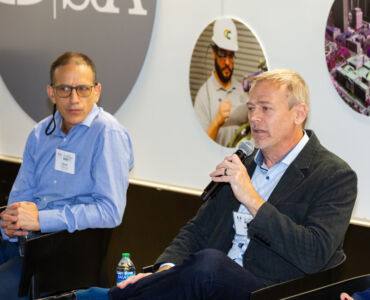 Smart-Cities-MIAMI-2022-DC171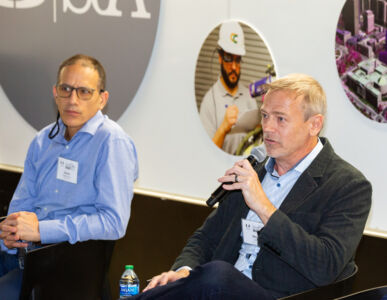 Smart-Cities-MIAMI-2022-DC172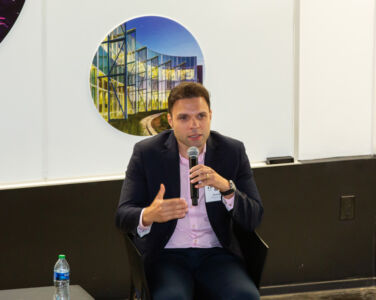 Smart-Cities-MIAMI-2022-DC173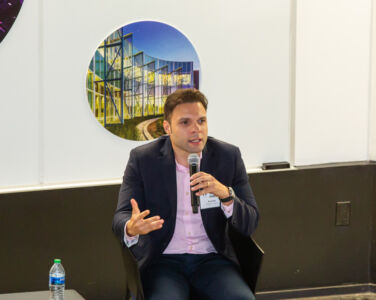 Smart-Cities-MIAMI-2022-DC174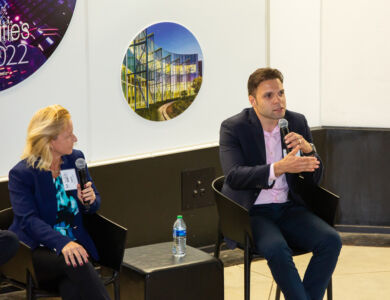 Smart-Cities-MIAMI-2022-DC175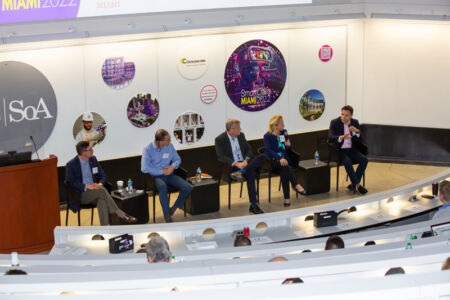 Smart-Cities-MIAMI-2022-DC176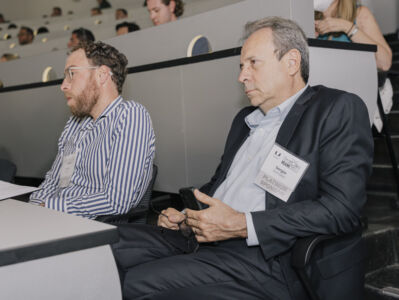 Smart-Cities-Miami-2022-DC176x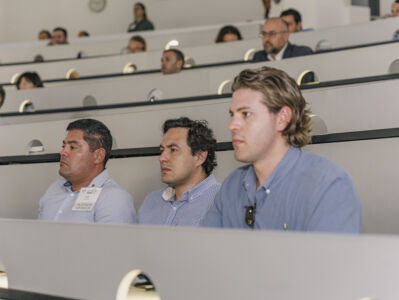 Smart-Cities-Miami-2022-DC176y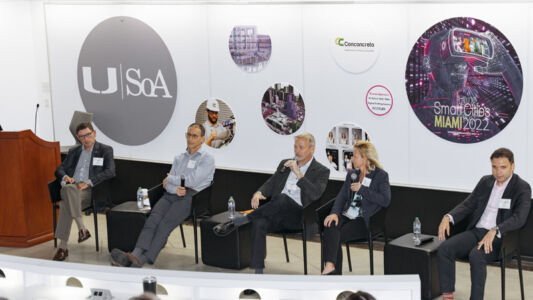 Smart-Cities-Miami-2022-DC176z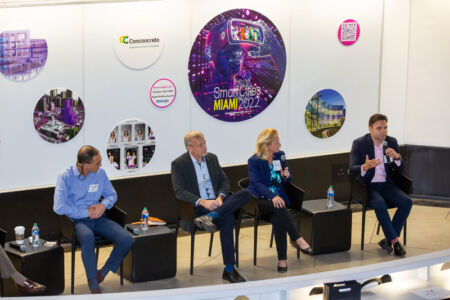 Smart-Cities-MIAMI-2022-DC177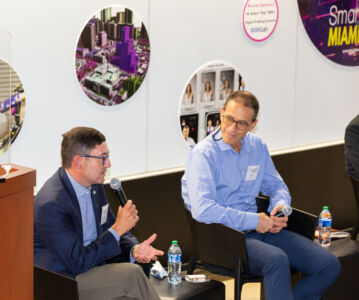 Smart-Cities-MIAMI-2022-DC178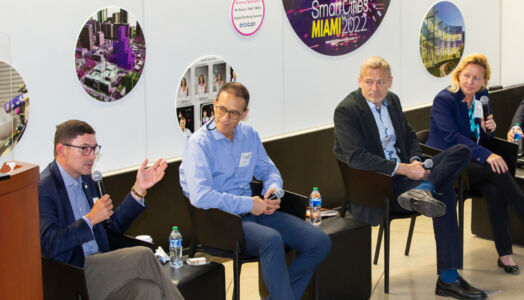 Smart-Cities-MIAMI-2022-DC179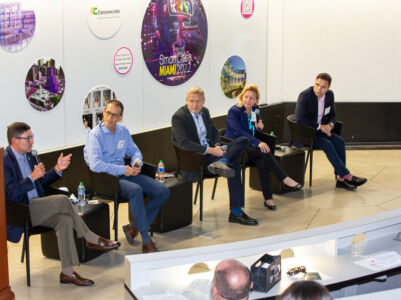 Smart-Cities-MIAMI-2022-DC180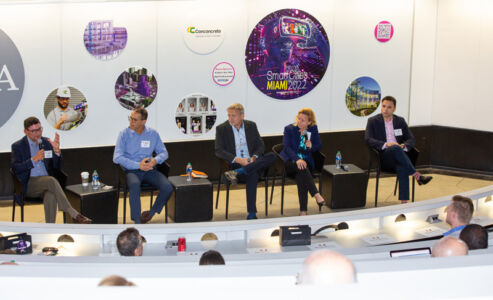 Smart-Cities-MIAMI-2022-DC181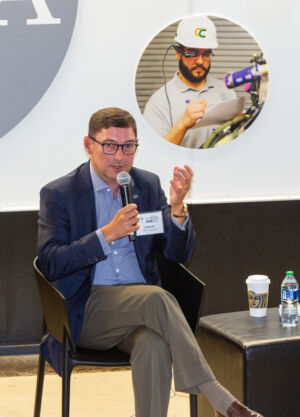 Smart-Cities-MIAMI-2022-DC182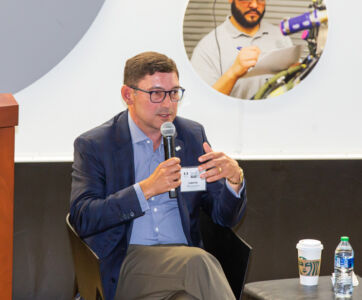 Smart-Cities-MIAMI-2022-DC183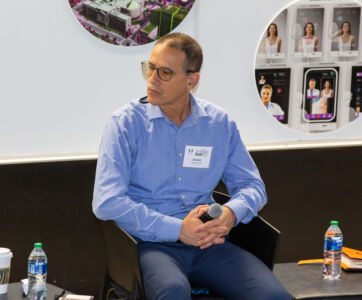 Smart-Cities-MIAMI-2022-DC184
Smart-Cities-MIAMI-2022-DC185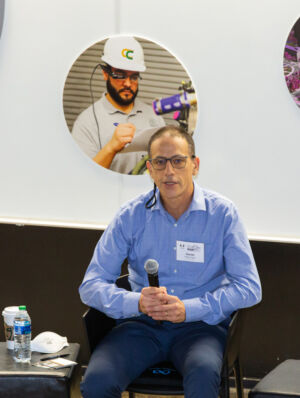 Smart-Cities-MIAMI-2022-DC186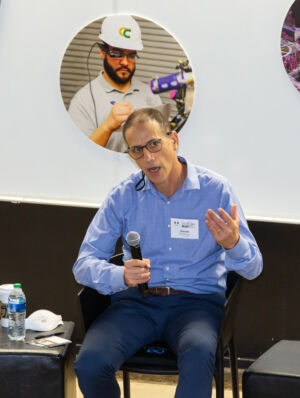 Smart-Cities-MIAMI-2022-DC187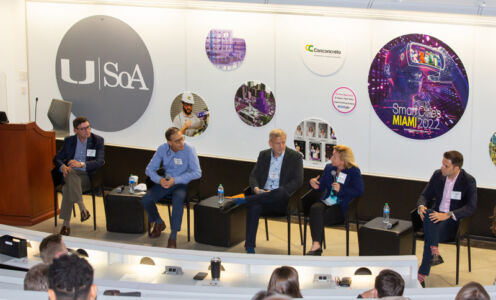 Smart-Cities-MIAMI-2022-DC188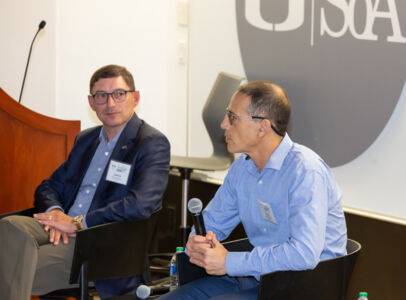 Smart-Cities-MIAMI-2022-DC189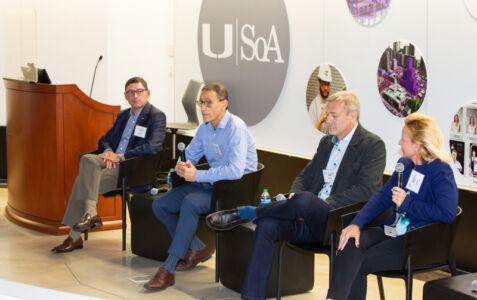 Smart-Cities-MIAMI-2022-DC190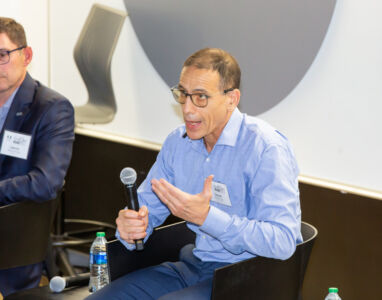 Smart-Cities-MIAMI-2022-DC191
Smart-Cities-MIAMI-2022-DC192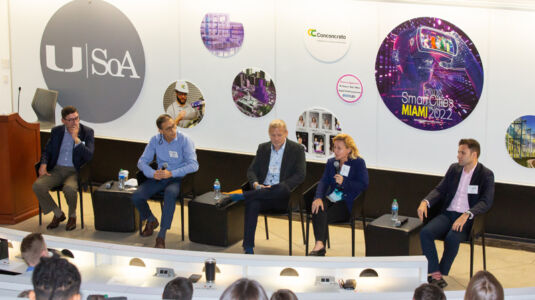 Smart-Cities-MIAMI-2022-DC193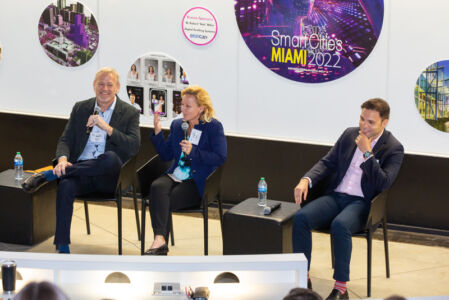 Smart-Cities-MIAMI-2022-DC194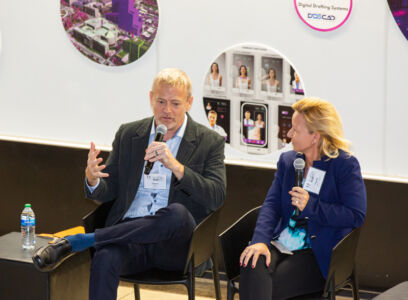 Smart-Cities-MIAMI-2022-DC195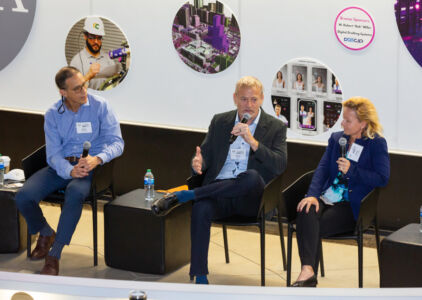 Smart-Cities-MIAMI-2022-DC196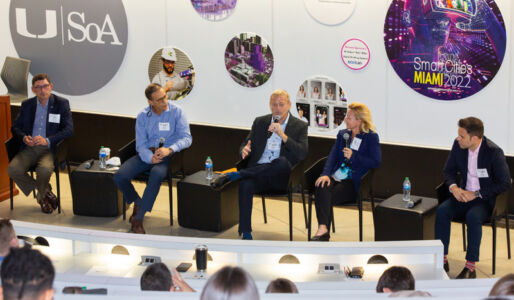 Smart-Cities-MIAMI-2022-DC197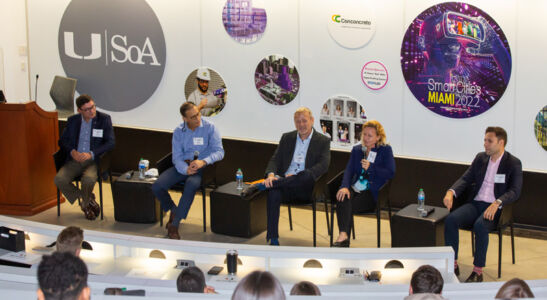 Smart-Cities-MIAMI-2022-DC198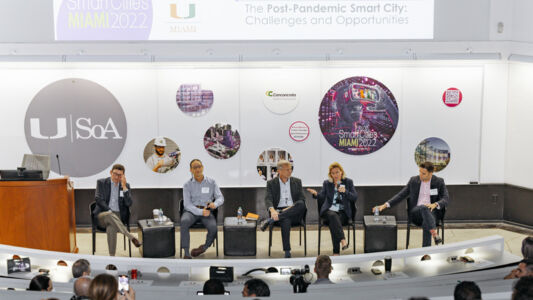 Smart-Cities-Miami-2022-DC198z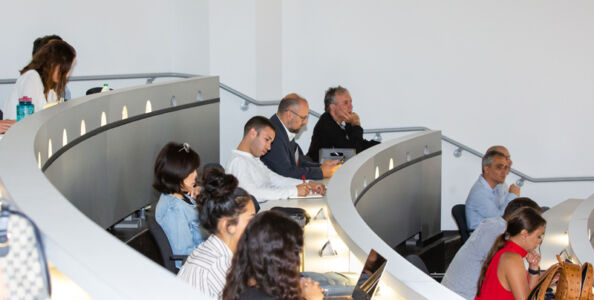 Smart-Cities-MIAMI-2022-DC199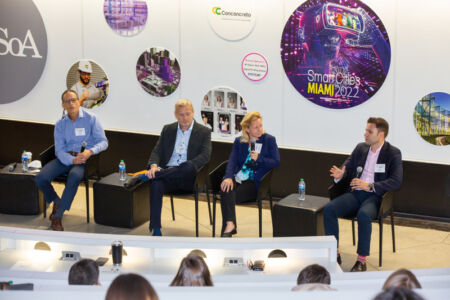 Smart-Cities-MIAMI-2022-DC200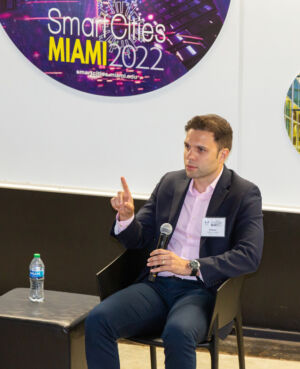 Smart-Cities-MIAMI-2022-DC201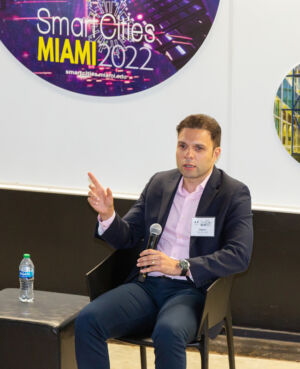 Smart-Cities-MIAMI-2022-DC202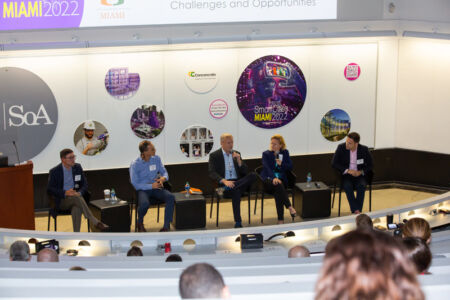 Smart-Cities-MIAMI-2022-DC203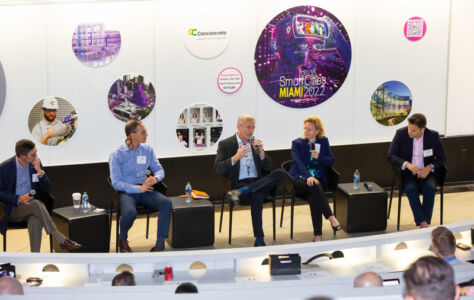 Smart-Cities-MIAMI-2022-DC204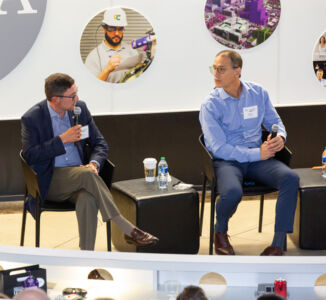 Smart-Cities-MIAMI-2022-DC205
Smart-Cities-MIAMI-2022-DC206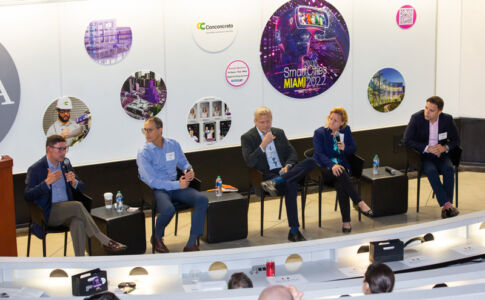 Smart-Cities-MIAMI-2022-DC207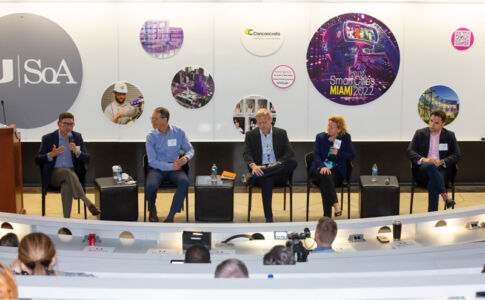 Smart-Cities-MIAMI-2022-DC208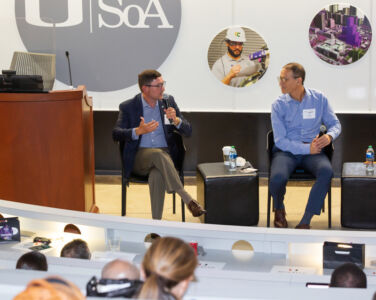 Smart-Cities-MIAMI-2022-DC209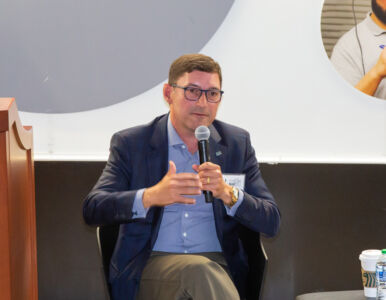 Smart-Cities-MIAMI-2022-DC210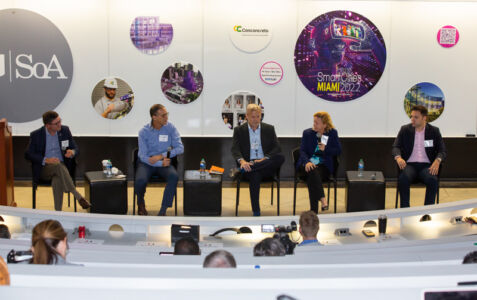 Smart-Cities-MIAMI-2022-DC211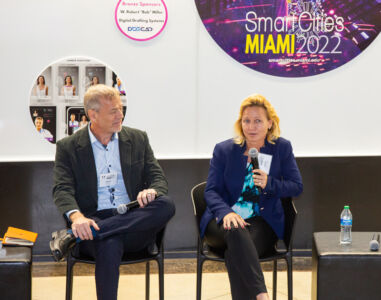 Smart-Cities-MIAMI-2022-DC212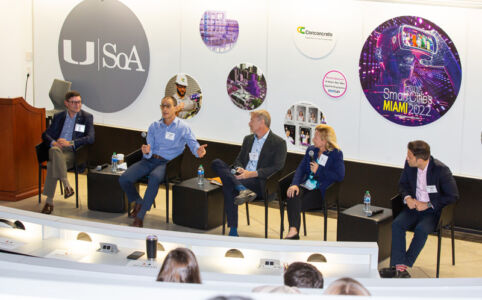 Smart-Cities-MIAMI-2022-DC213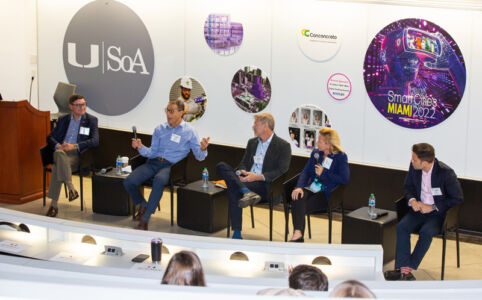 Smart-Cities-MIAMI-2022-DC214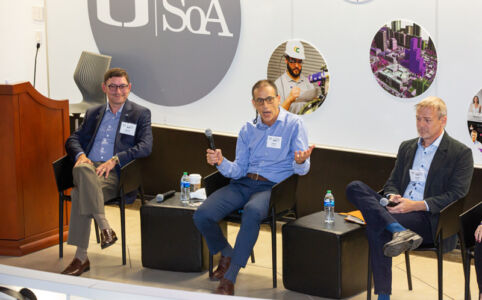 Smart-Cities-MIAMI-2022-DC215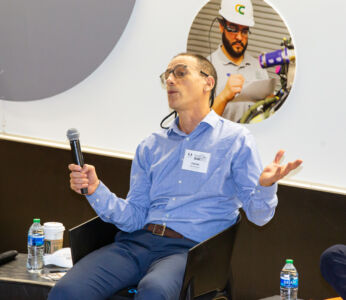 Smart-Cities-MIAMI-2022-DC216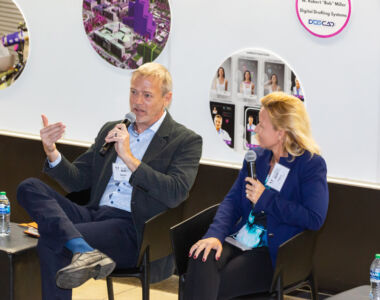 Smart-Cities-MIAMI-2022-DC217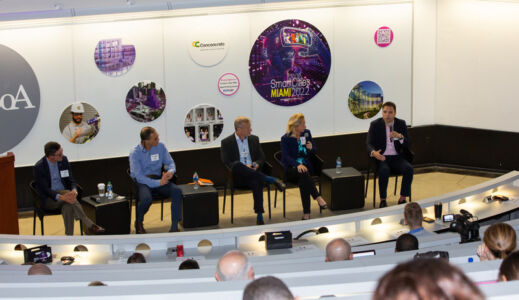 Smart-Cities-MIAMI-2022-DC218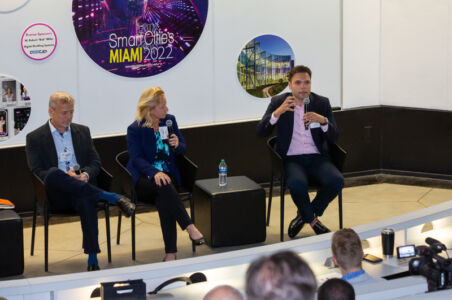 Smart-Cities-MIAMI-2022-DC219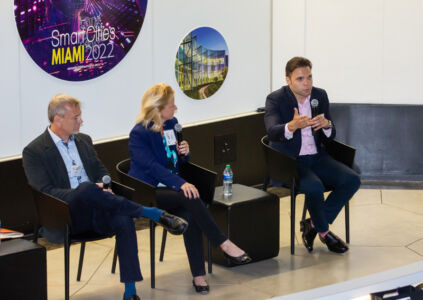 Smart-Cities-MIAMI-2022-DC220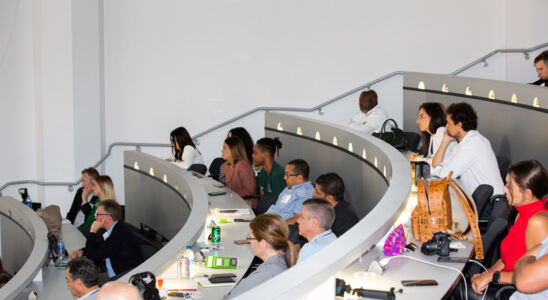 Smart-Cities-MIAMI-2022-DC221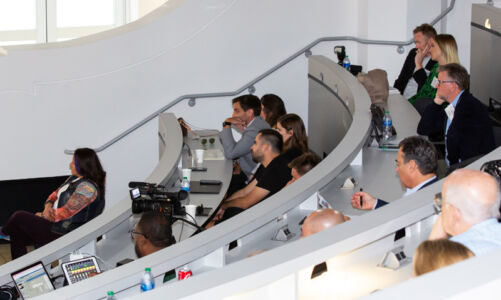 Smart-Cities-MIAMI-2022-DC222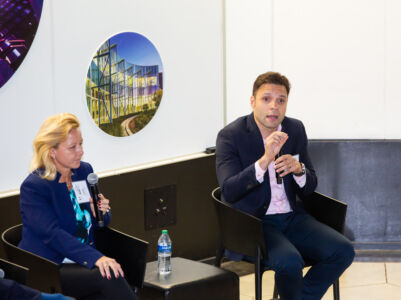 Smart-Cities-MIAMI-2022-DC223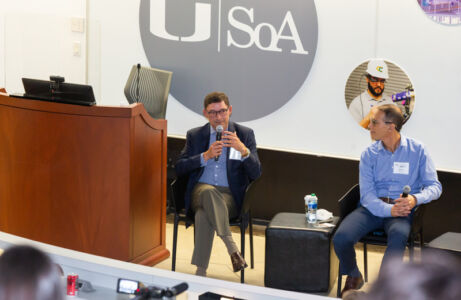 Smart-Cities-MIAMI-2022-DC224
Smart-Cities-MIAMI-2022-DC225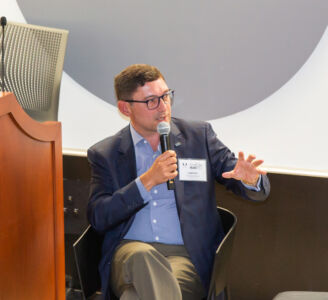 Smart-Cities-MIAMI-2022-DC226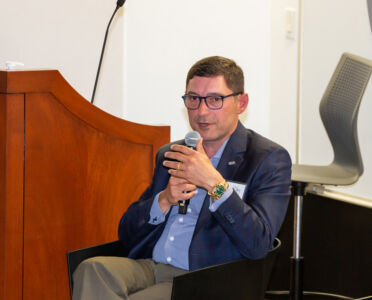 Smart-Cities-MIAMI-2022-DC227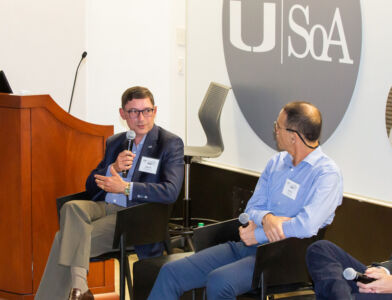 Smart-Cities-MIAMI-2022-DC228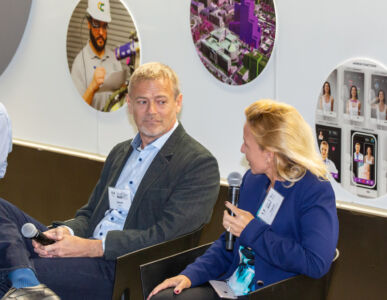 Smart-Cities-MIAMI-2022-DC229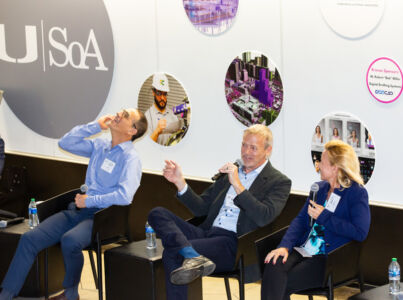 Smart-Cities-MIAMI-2022-DC230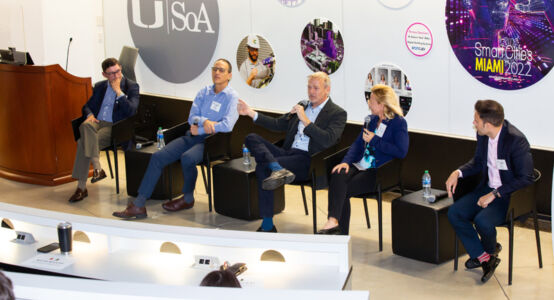 Smart-Cities-MIAMI-2022-DC231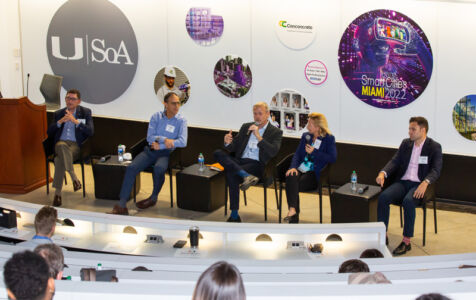 Smart-Cities-MIAMI-2022-DC232
Smart-Cities-MIAMI-2022-DC233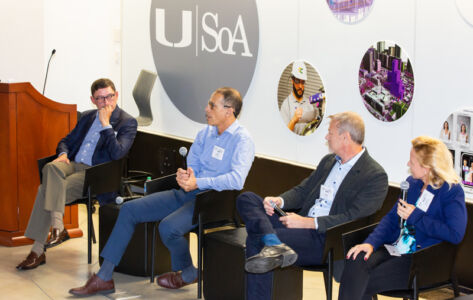 Smart-Cities-MIAMI-2022-DC234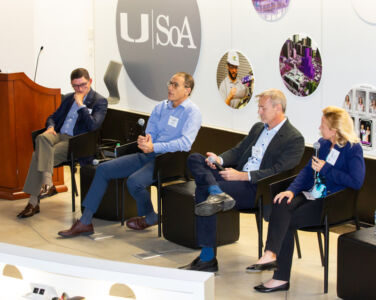 Smart-Cities-MIAMI-2022-DC235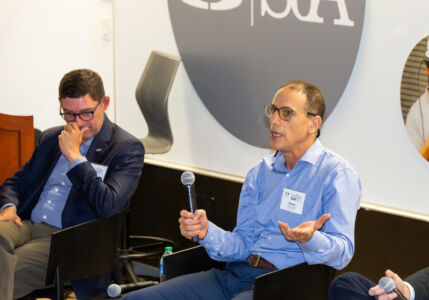 Smart-Cities-MIAMI-2022-DC236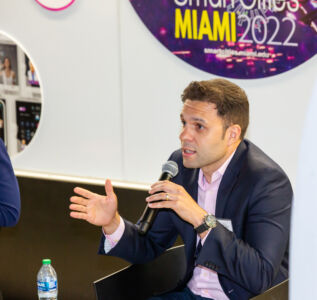 Smart-Cities-MIAMI-2022-DC237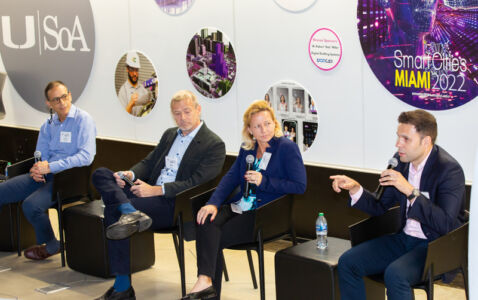 Smart-Cities-MIAMI-2022-DC238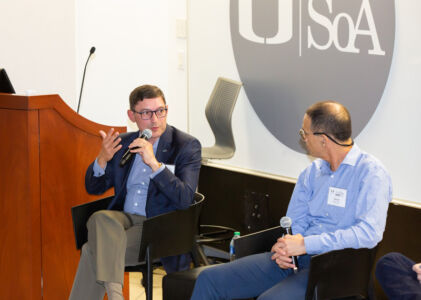 Smart-Cities-MIAMI-2022-DC239
Smart-Cities-MIAMI-2022-DC240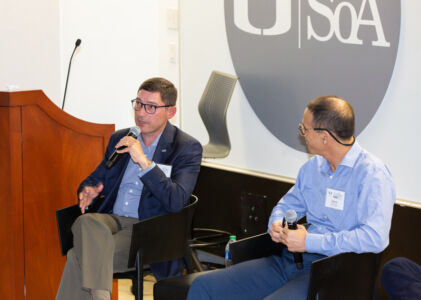 Smart-Cities-MIAMI-2022-DC241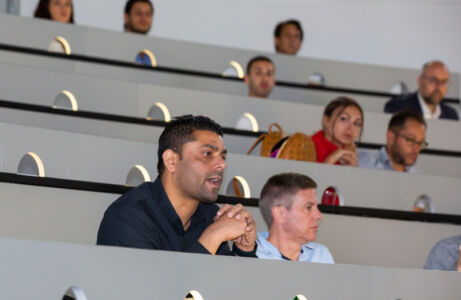 Smart-Cities-MIAMI-2022-DC242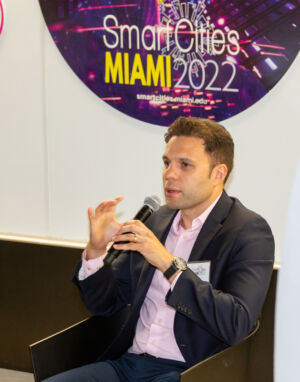 Smart-Cities-MIAMI-2022-DC243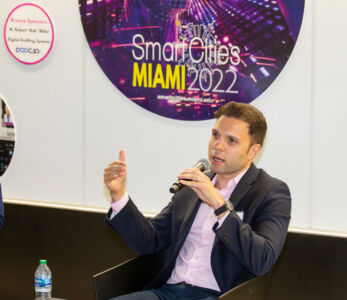 Smart-Cities-MIAMI-2022-DC244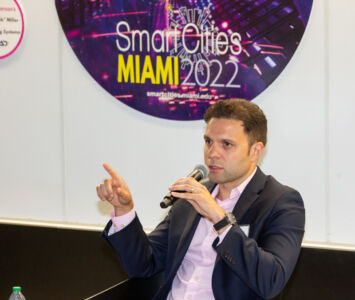 Smart-Cities-MIAMI-2022-DC245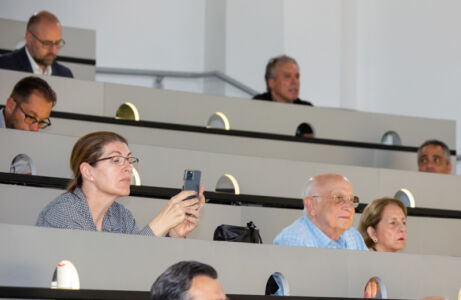 Smart-Cities-MIAMI-2022-DC246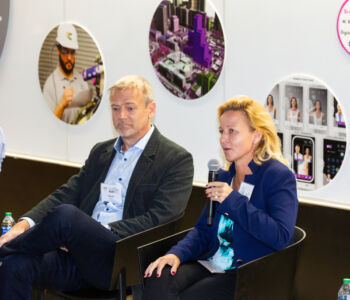 Smart-Cities-MIAMI-2022-DC247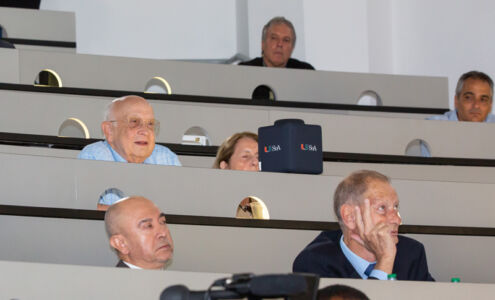 Smart-Cities-MIAMI-2022-DC248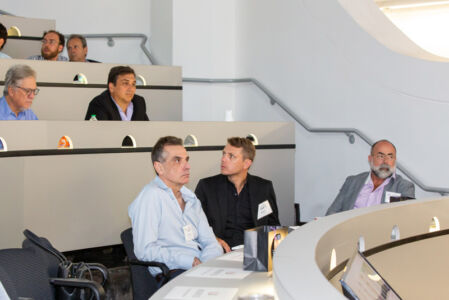 Smart-Cities-MIAMI-2022-DC249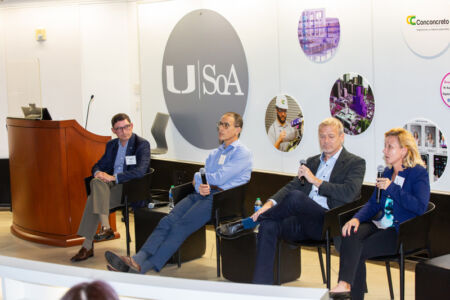 Smart-Cities-MIAMI-2022-DC250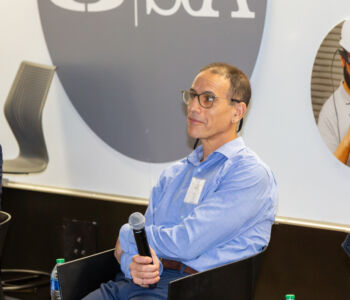 Smart-Cities-MIAMI-2022-DC251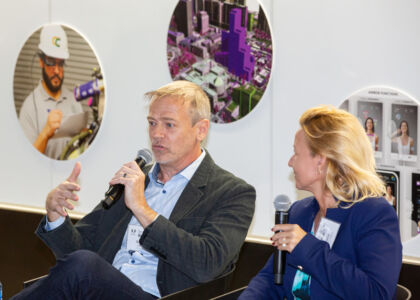 Smart-Cities-MIAMI-2022-DC252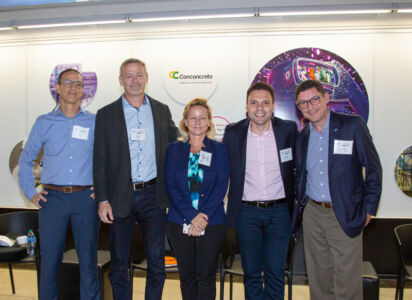 Smart-Cities-MIAMI-2022-DC252a
Smart-Cities-MIAMI-2022-DC252b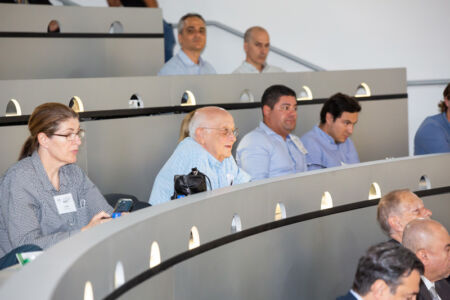 Smart-Cities-MIAMI-2022-DC253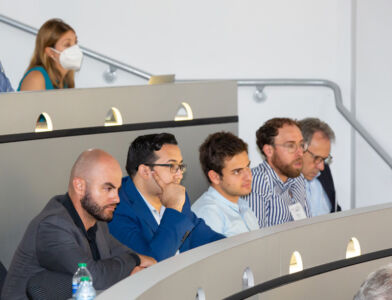 Smart-Cities-MIAMI-2022-DC254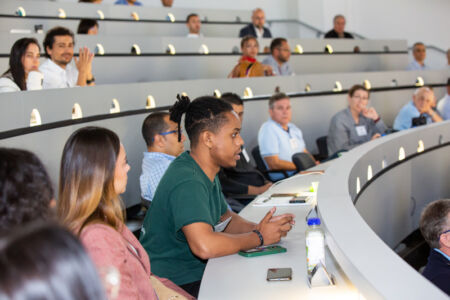 Smart-Cities-MIAMI-2022-DC255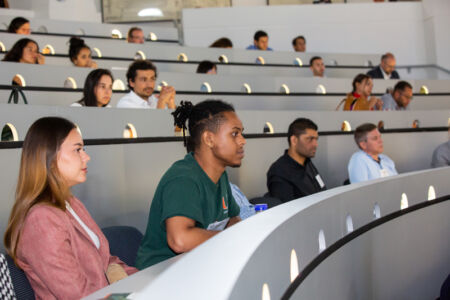 Smart-Cities-MIAMI-2022-DC256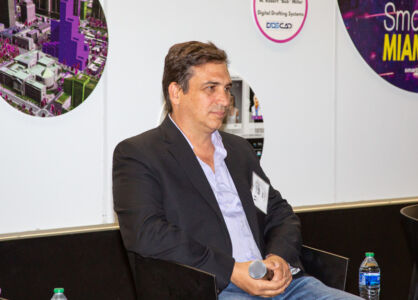 Smart-Cities-MIAMI-2022-DC256a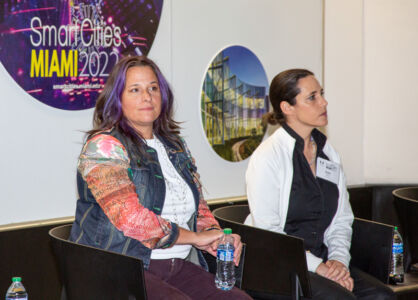 Smart-Cities-MIAMI-2022-DC256b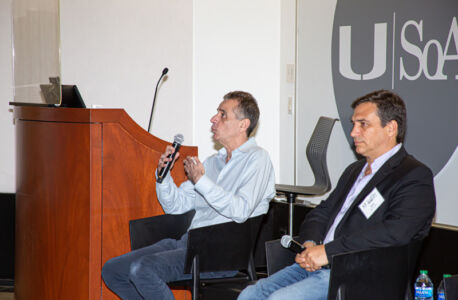 Smart-Cities-MIAMI-2022-DC256c
Smart-Cities-MIAMI-2022-DC256d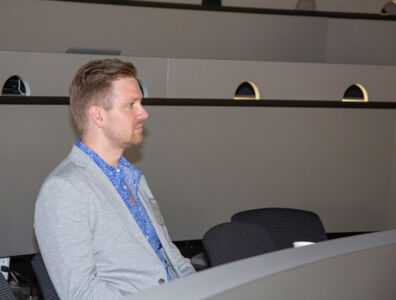 Smart-Cities-MIAMI-2022-DC256e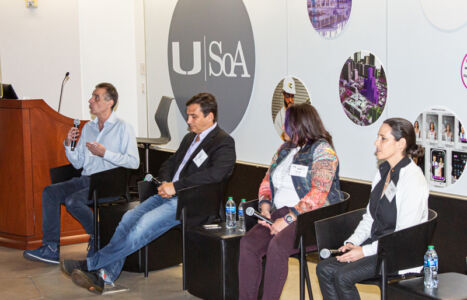 Smart-Cities-MIAMI-2022-DC256f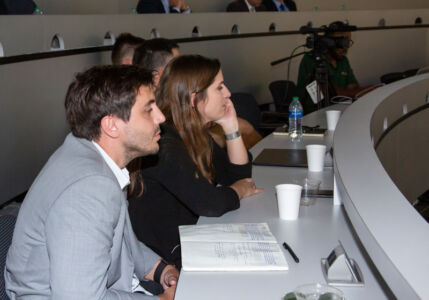 Smart-Cities-MIAMI-2022-DC256g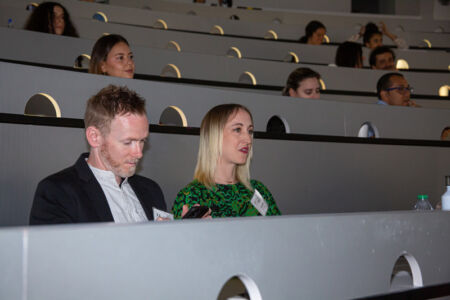 Smart-Cities-MIAMI-2022-DC256h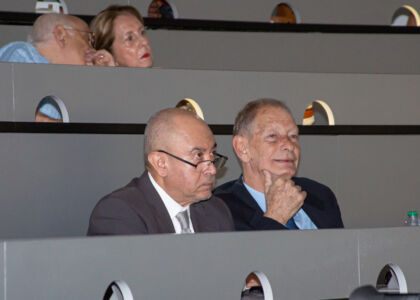 Smart-Cities-MIAMI-2022-DC256i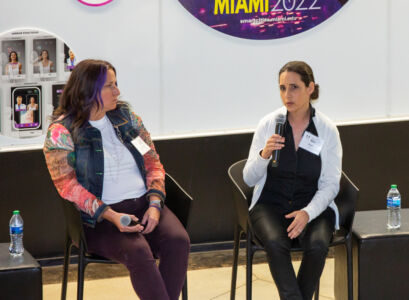 Smart-Cities-MIAMI-2022-DC257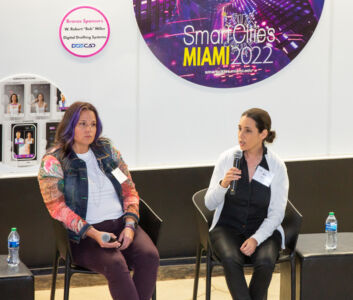 Smart-Cities-MIAMI-2022-DC258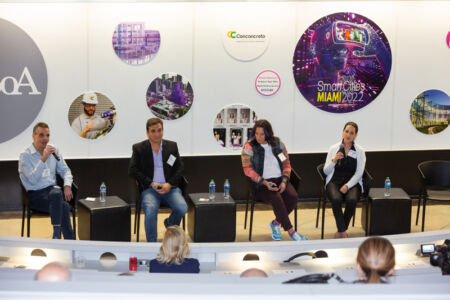 Smart-Cities-MIAMI-2022-DC259
Smart-Cities-MIAMI-2022-DC260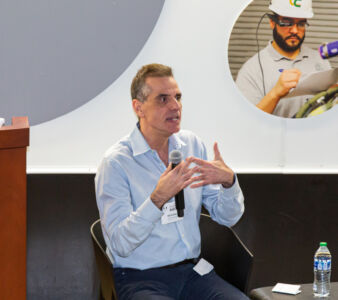 Smart-Cities-MIAMI-2022-DC261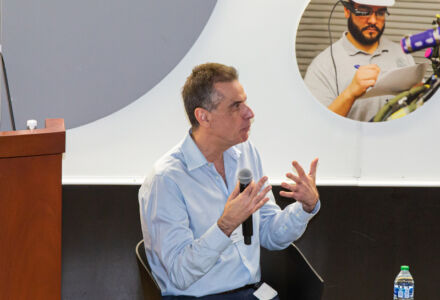 Smart-Cities-MIAMI-2022-DC262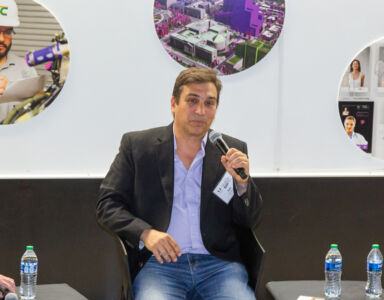 Smart-Cities-MIAMI-2022-DC263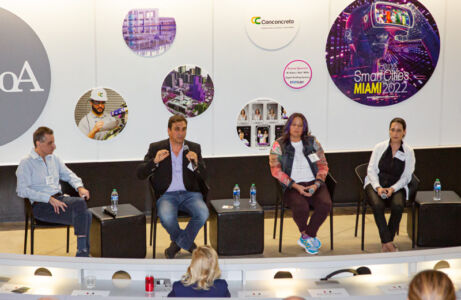 Smart-Cities-MIAMI-2022-DC263a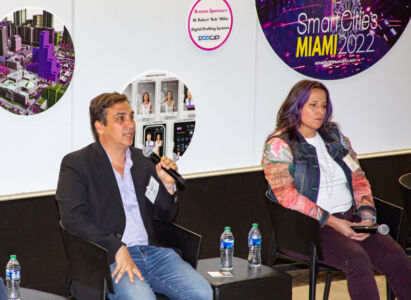 Smart-Cities-MIAMI-2022-DC263b
Smart-Cities-MIAMI-2022-DC264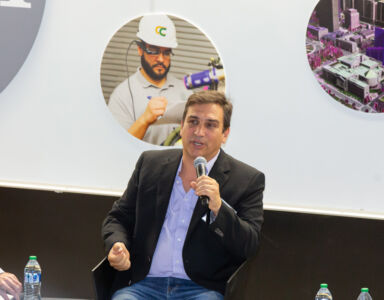 Smart-Cities-MIAMI-2022-DC265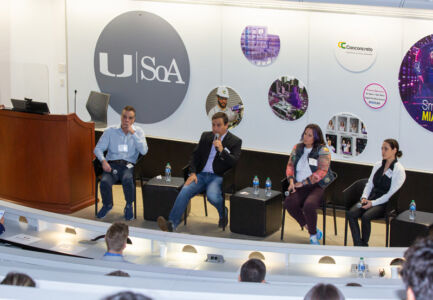 Smart-Cities-MIAMI-2022-DC266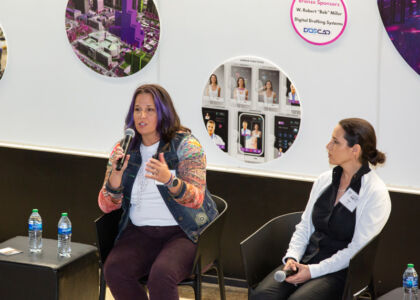 Smart-Cities-MIAMI-2022-DC267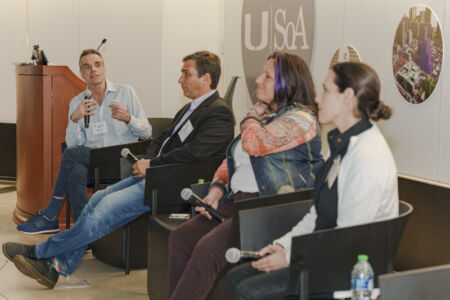 Smart-Cities-Miami-2022-DC267y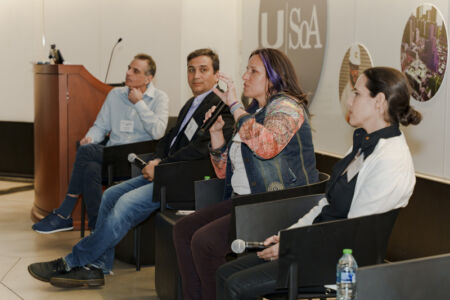 Smart-Cities-Miami-2022-DC267z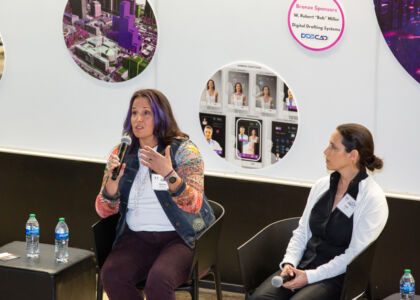 Smart-Cities-MIAMI-2022-DC268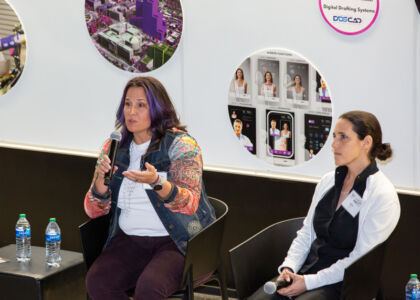 Smart-Cities-MIAMI-2022-DC269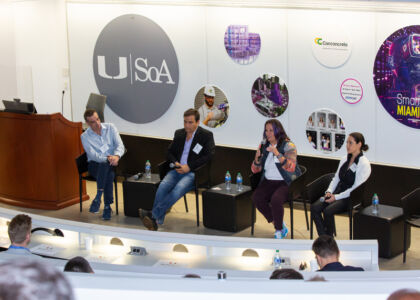 Smart-Cities-MIAMI-2022-DC270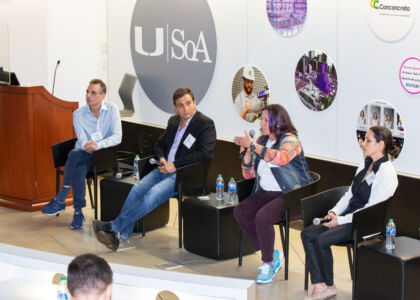 Smart-Cities-MIAMI-2022-DC271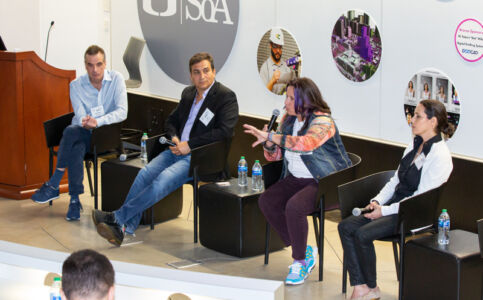 Smart-Cities-MIAMI-2022-DC272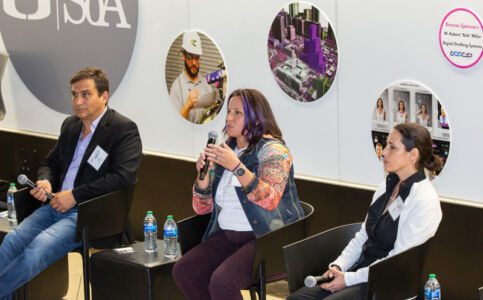 Smart-Cities-MIAMI-2022-DC273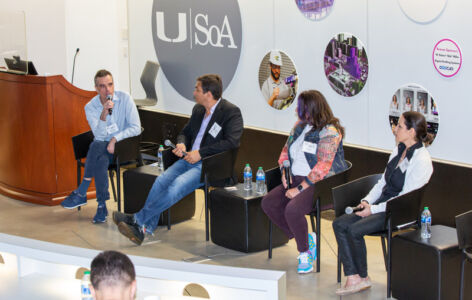 Smart-Cities-MIAMI-2022-DC274
Smart-Cities-MIAMI-2022-DC275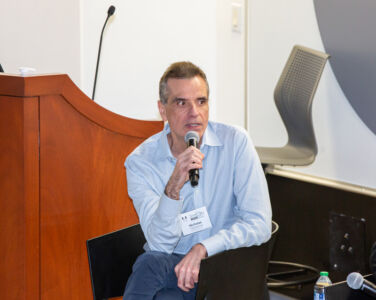 Smart-Cities-MIAMI-2022-DC276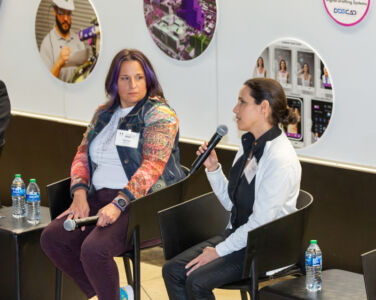 Smart-Cities-MIAMI-2022-DC277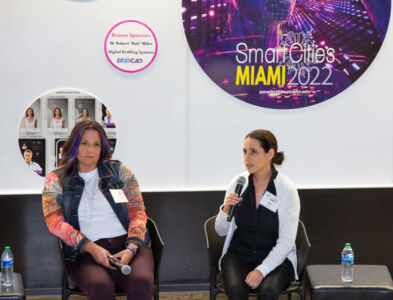 Smart-Cities-MIAMI-2022-DC278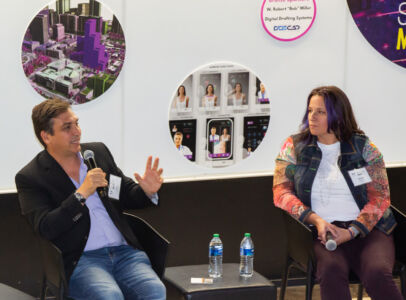 Smart-Cities-MIAMI-2022-DC279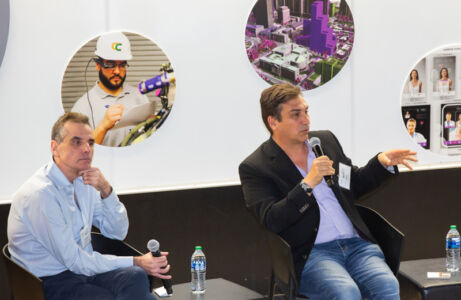 Smart-Cities-MIAMI-2022-DC280
Smart-Cities-MIAMI-2022-DC281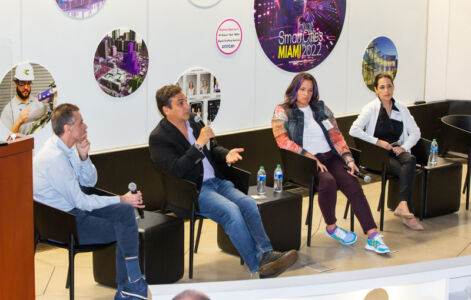 Smart-Cities-MIAMI-2022-DC282
Smart-Cities-MIAMI-2022-DC283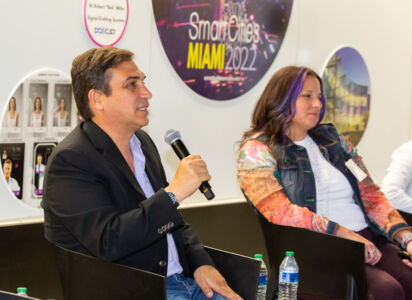 Smart-Cities-MIAMI-2022-DC284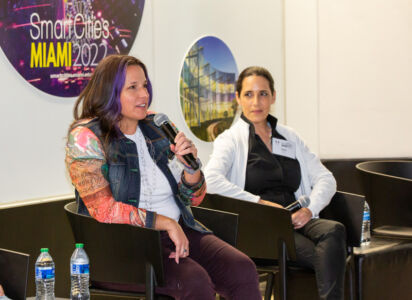 Smart-Cities-MIAMI-2022-DC285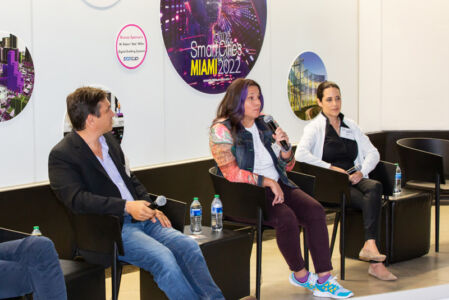 Smart-Cities-MIAMI-2022-DC286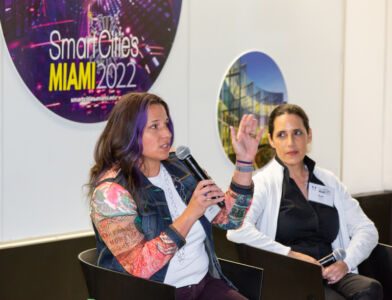 Smart-Cities-MIAMI-2022-DC287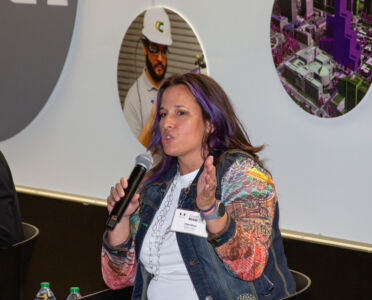 Smart-Cities-MIAMI-2022-DC287a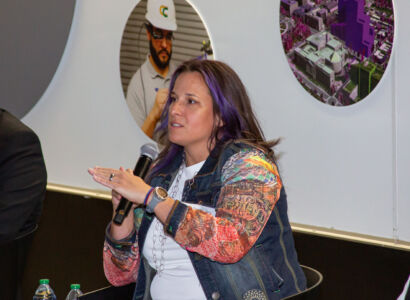 Smart-Cities-MIAMI-2022-DC287b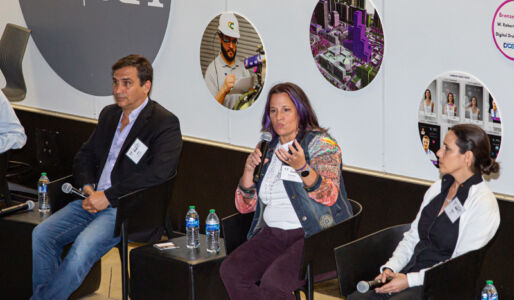 Smart-Cities-MIAMI-2022-DC287c
Smart-Cities-MIAMI-2022-DC287e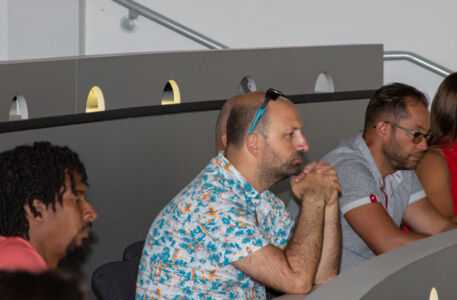 Smart-Cities-MIAMI-2022-DC287f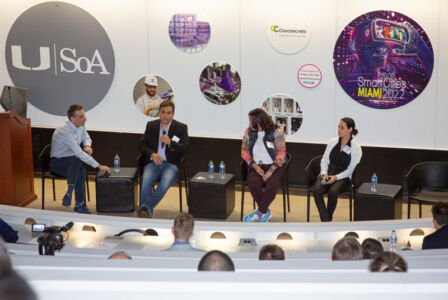 Smart-Cities-MIAMI-2022-DC287i
Smart-Cities-MIAMI-2022-DC287i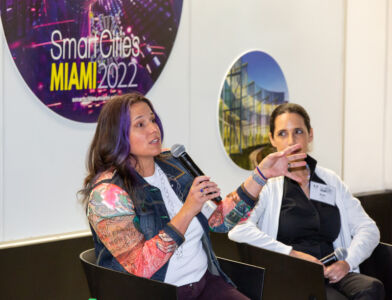 Smart-Cities-MIAMI-2022-DC288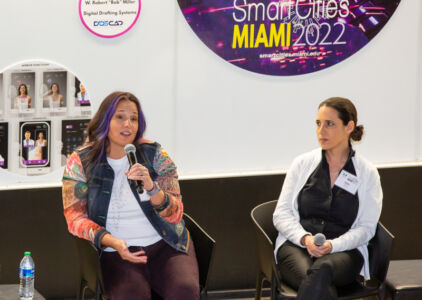 Smart-Cities-MIAMI-2022-DC289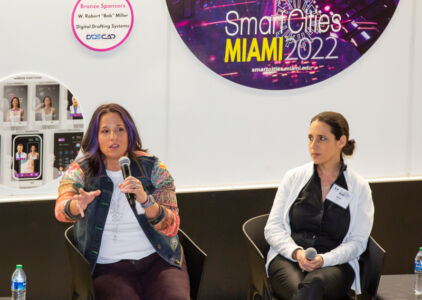 Smart-Cities-MIAMI-2022-DC290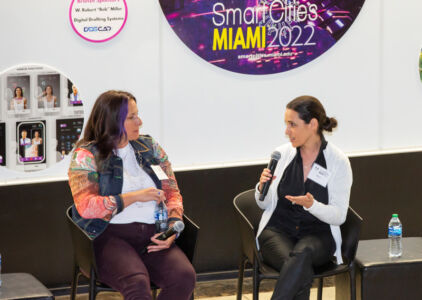 Smart-Cities-MIAMI-2022-DC291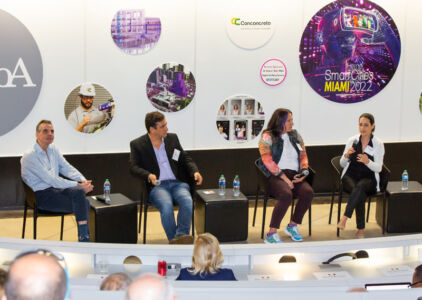 Smart-Cities-MIAMI-2022-DC292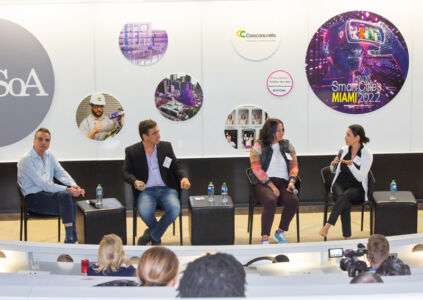 Smart-Cities-MIAMI-2022-DC293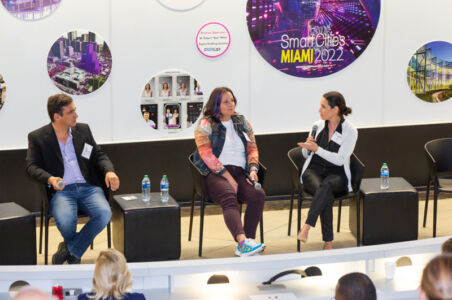 Smart-Cities-MIAMI-2022-DC294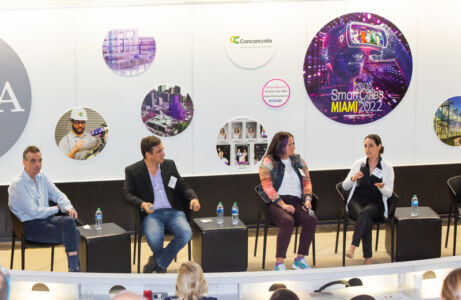 Smart-Cities-MIAMI-2022-DC295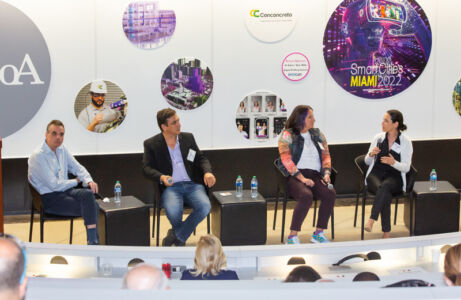 Smart-Cities-MIAMI-2022-DC296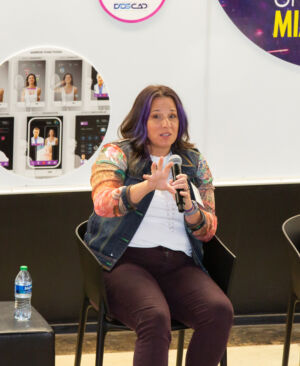 Smart-Cities-MIAMI-2022-DC297
Smart-Cities-MIAMI-2022-DC298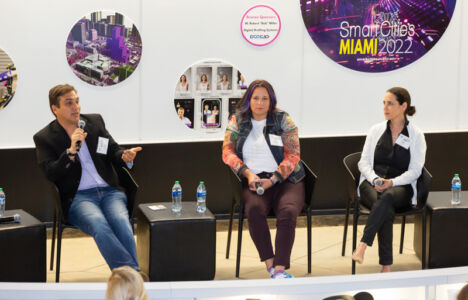 Smart-Cities-MIAMI-2022-DC299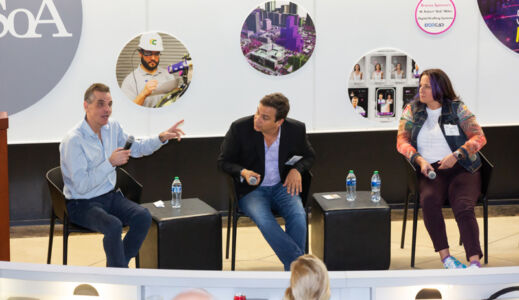 Smart-Cities-MIAMI-2022-DC300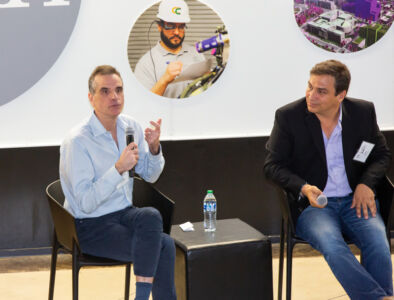 Smart-Cities-MIAMI-2022-DC301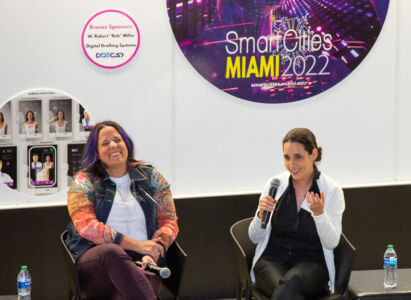 Smart-Cities-MIAMI-2022-DC302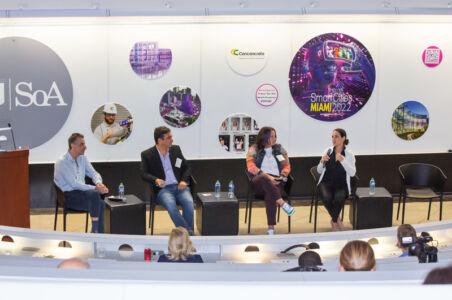 Smart-Cities-MIAMI-2022-DC303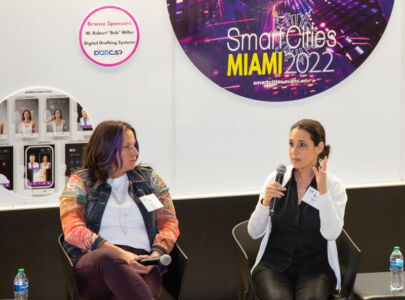 Smart-Cities-MIAMI-2022-DC304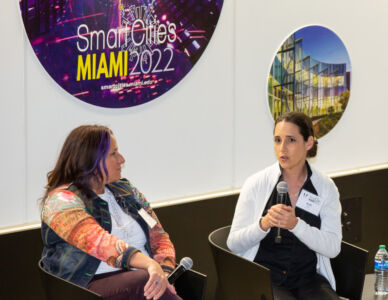 Smart-Cities-MIAMI-2022-DC305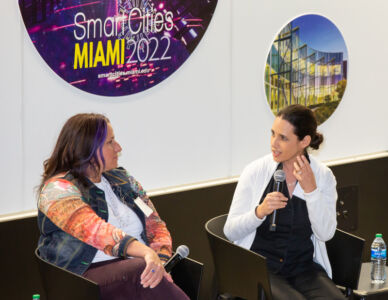 Smart-Cities-MIAMI-2022-DC306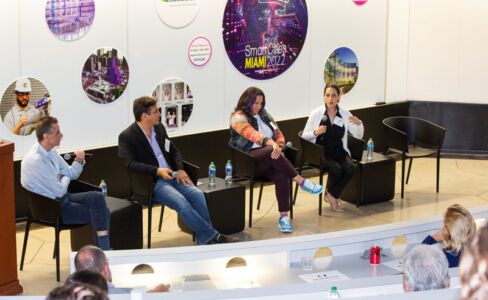 Smart-Cities-MIAMI-2022-DC307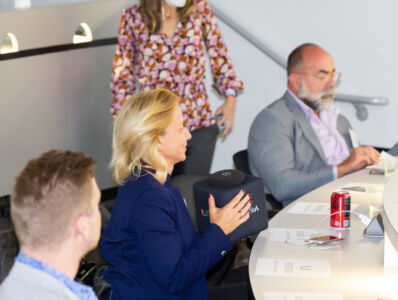 Smart-Cities-MIAMI-2022-DC308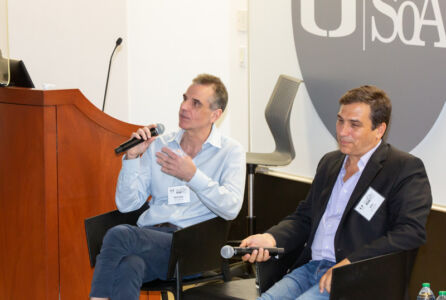 Smart-Cities-MIAMI-2022-DC309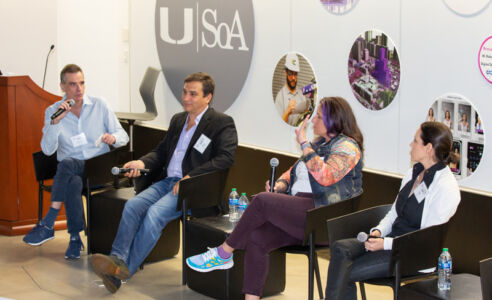 Smart-Cities-MIAMI-2022-DC310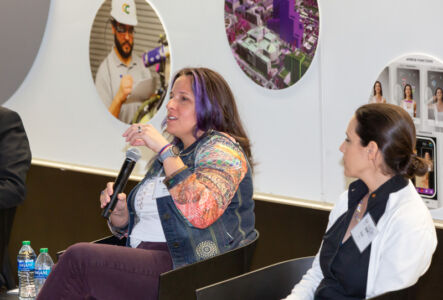 Smart-Cities-MIAMI-2022-DC311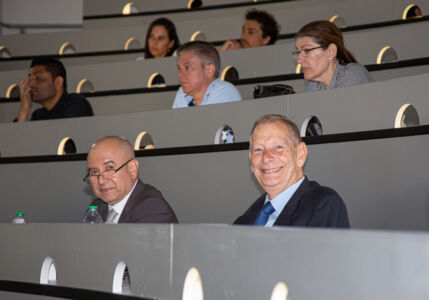 Smart-Cities-MIAMI-2022-DC311a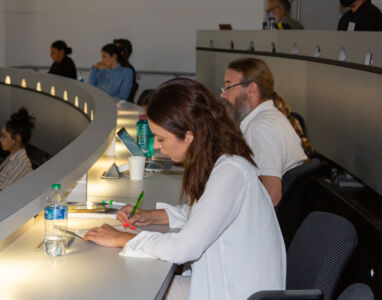 Smart-Cities-MIAMI-2022-DC311b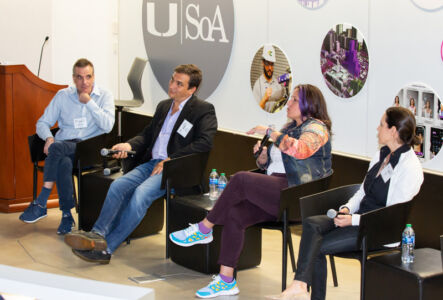 Smart-Cities-MIAMI-2022-DC312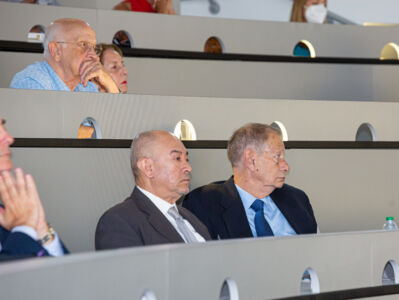 Smart-Cities-MIAMI-2022-DC313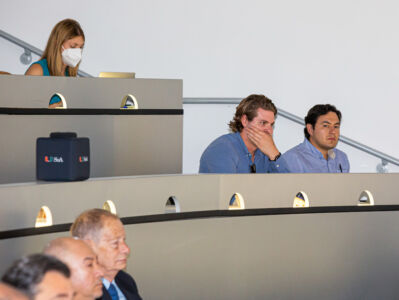 Smart-Cities-MIAMI-2022-DC314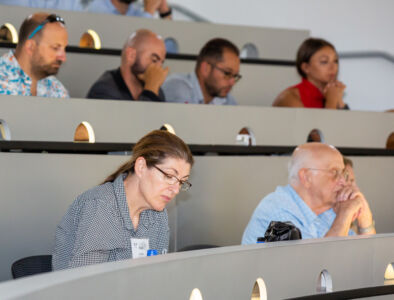 Smart-Cities-MIAMI-2022-DC315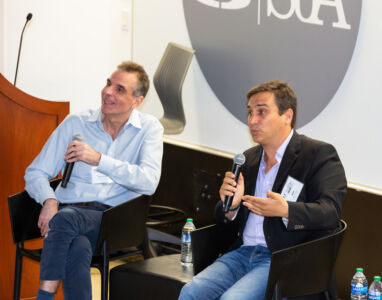 Smart-Cities-MIAMI-2022-DC316
Smart-Cities-MIAMI-2022-DC317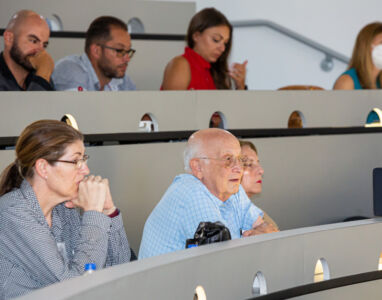 Smart-Cities-MIAMI-2022-DC318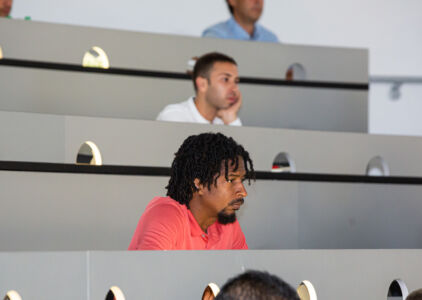 Smart-Cities-MIAMI-2022-DC319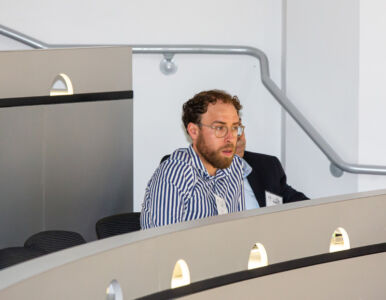 Smart-Cities-MIAMI-2022-DC320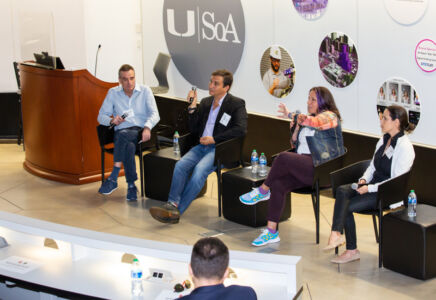 Smart-Cities-MIAMI-2022-DC321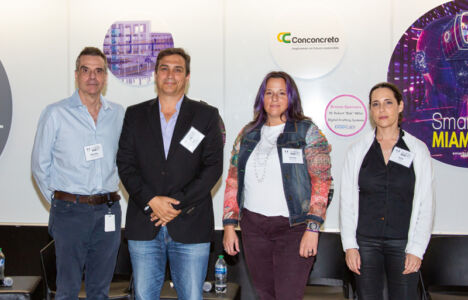 Smart-Cities-MIAMI-2022-DC321a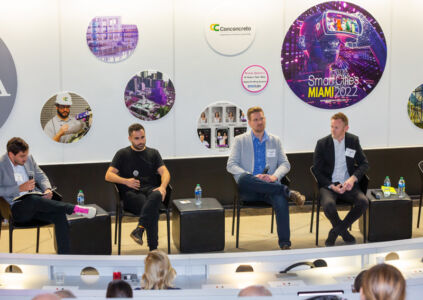 Smart-Cities-MIAMI-2022-DC322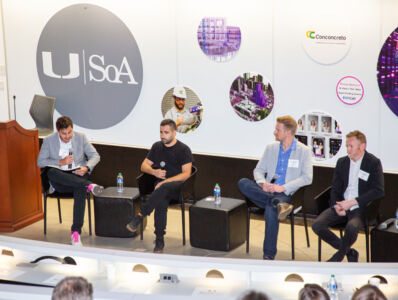 Smart-Cities-MIAMI-2022-DC322a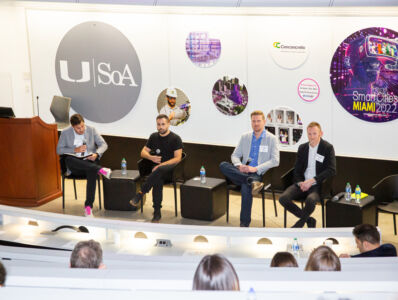 Smart-Cities-MIAMI-2022-DC322b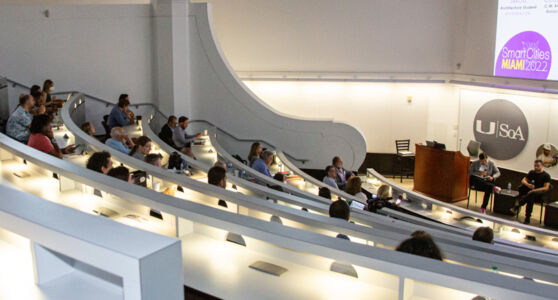 Smart-Cities-MIAMI-2022-DC322c
Smart-Cities-MIAMI-2022-DC322d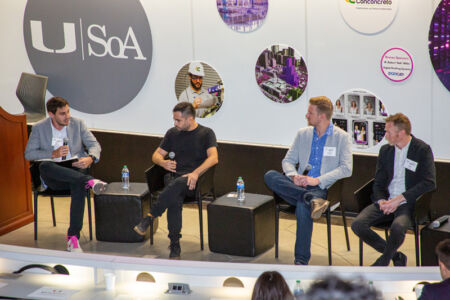 Smart-Cities-MIAMI-2022-DC322e
Smart-Cities-MIAMI-2022-DC323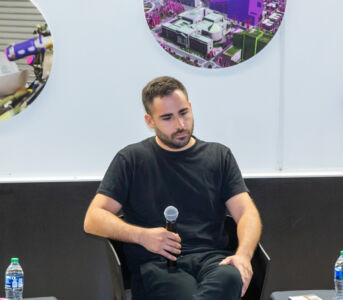 Smart-Cities-MIAMI-2022-DC324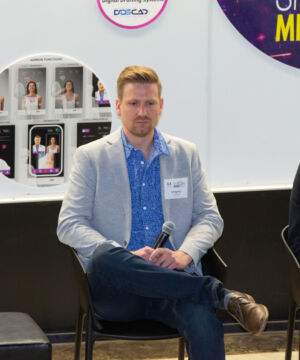 Smart-Cities-MIAMI-2022-DC325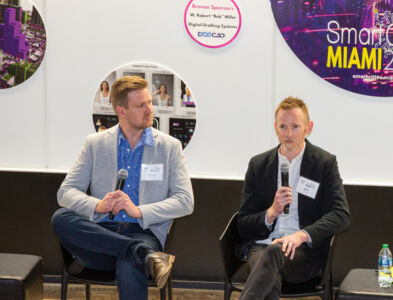 Smart-Cities-MIAMI-2022-DC326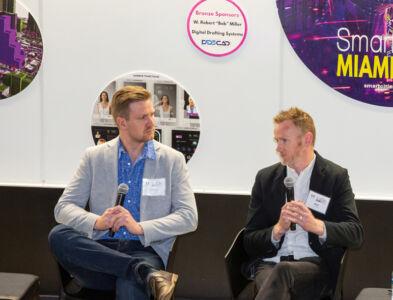 Smart-Cities-MIAMI-2022-DC327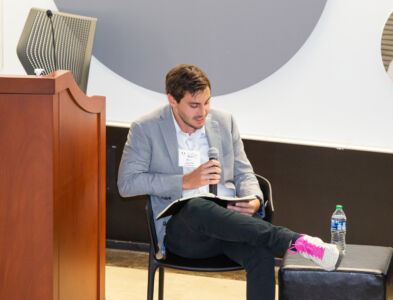 Smart-Cities-MIAMI-2022-DC328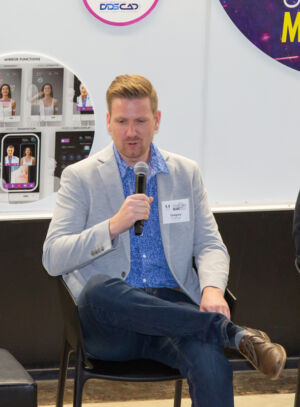 Smart-Cities-MIAMI-2022-DC329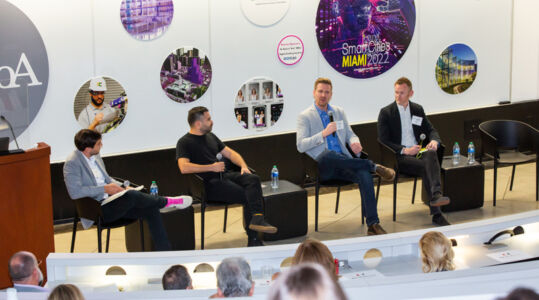 Smart-Cities-MIAMI-2022-DC330
Smart-Cities-MIAMI-2022-DC331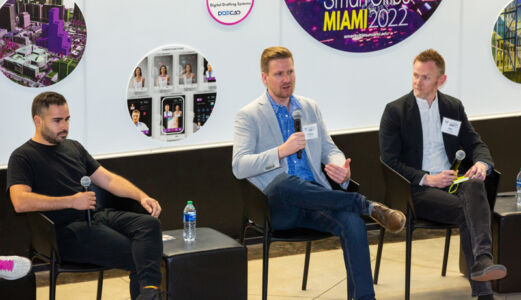 Smart-Cities-MIAMI-2022-DC332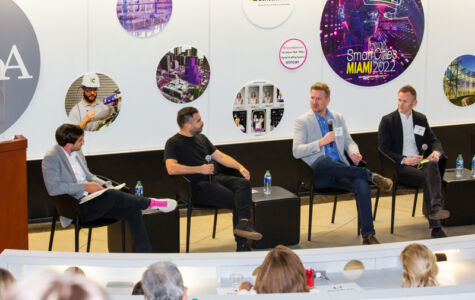 Smart-Cities-MIAMI-2022-DC333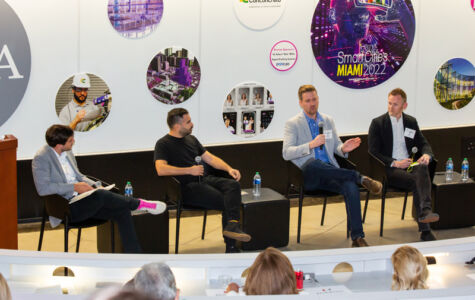 Smart-Cities-MIAMI-2022-DC334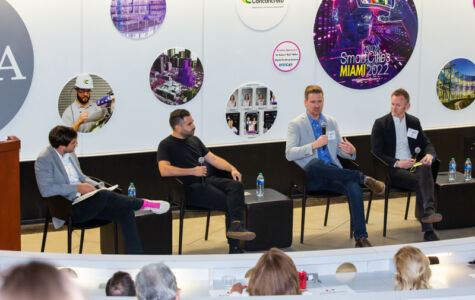 Smart-Cities-MIAMI-2022-DC335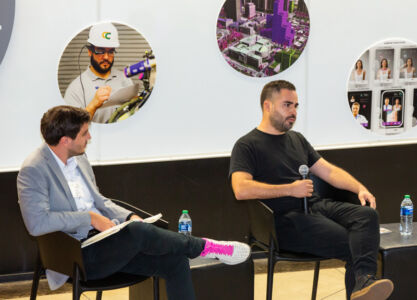 Smart-Cities-MIAMI-2022-DC336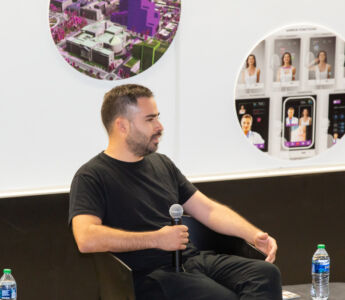 Smart-Cities-MIAMI-2022-DC337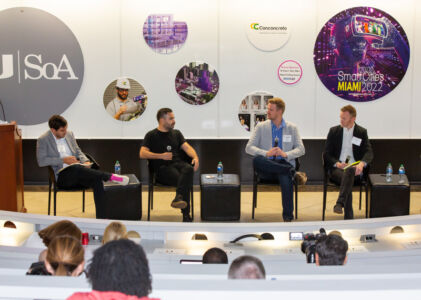 Smart-Cities-MIAMI-2022-DC338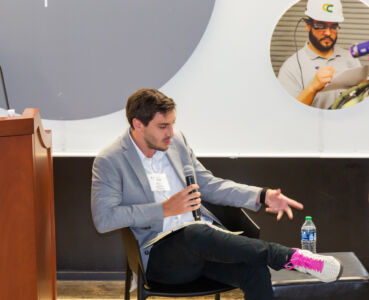 Smart-Cities-MIAMI-2022-DC339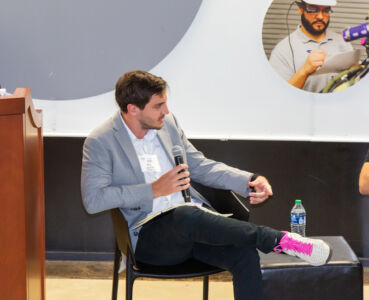 Smart-Cities-MIAMI-2022-DC340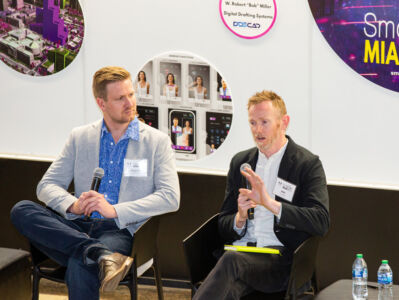 Smart-Cities-MIAMI-2022-DC341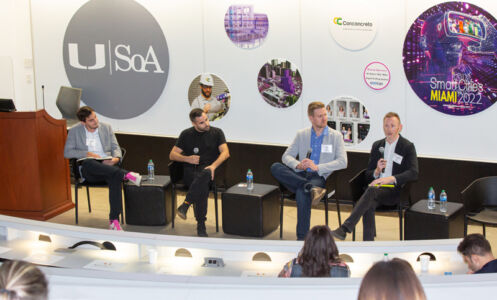 Smart-Cities-MIAMI-2022-DC342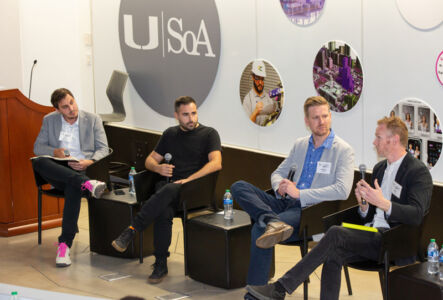 Smart-Cities-MIAMI-2022-DC343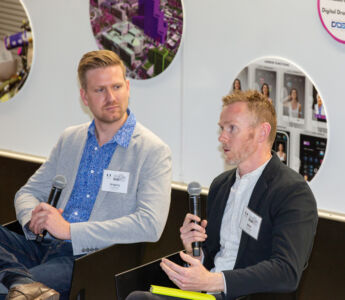 Smart-Cities-MIAMI-2022-DC345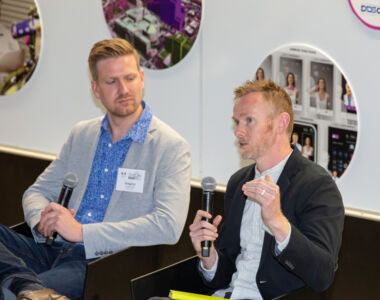 Smart-Cities-MIAMI-2022-DC346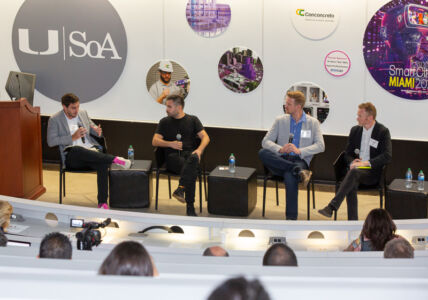 Smart-Cities-MIAMI-2022-DC347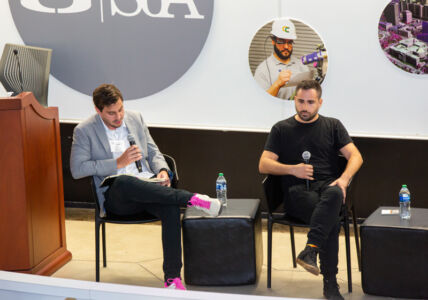 Smart-Cities-MIAMI-2022-DC348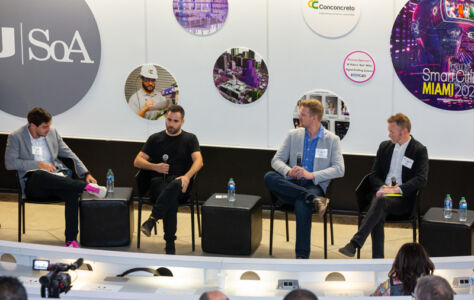 Smart-Cities-MIAMI-2022-DC349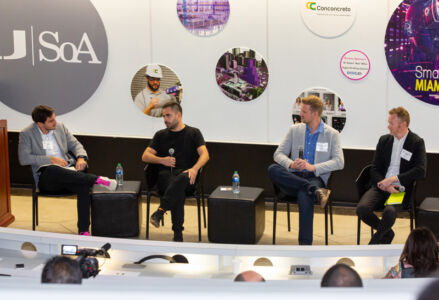 Smart-Cities-MIAMI-2022-DC350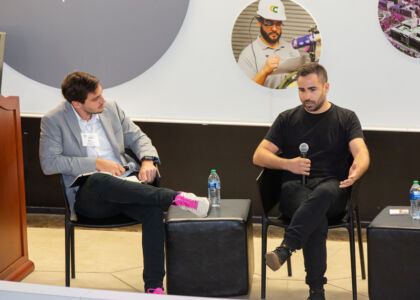 Smart-Cities-MIAMI-2022-DC351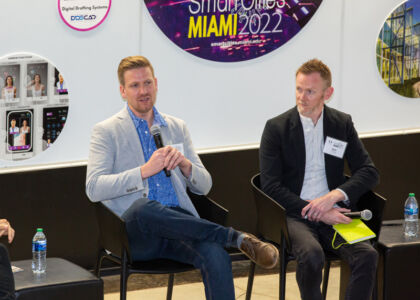 Smart-Cities-MIAMI-2022-DC352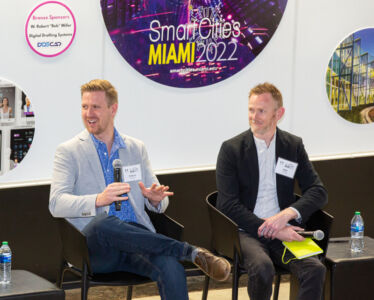 Smart-Cities-MIAMI-2022-DC353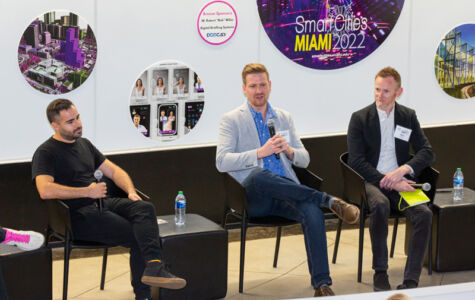 Smart-Cities-MIAMI-2022-DC354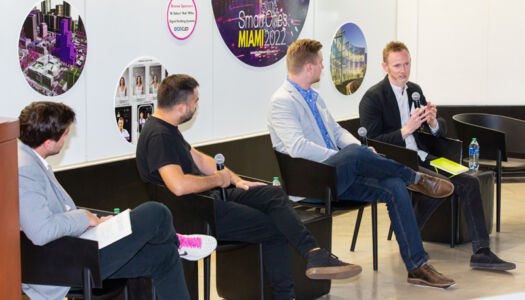 Smart-Cities-MIAMI-2022-DC355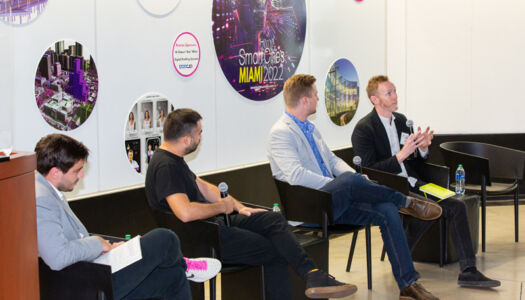 Smart-Cities-MIAMI-2022-DC356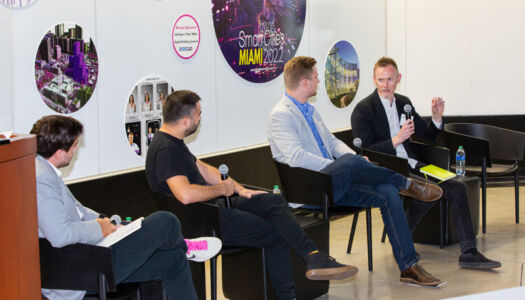 Smart-Cities-MIAMI-2022-DC357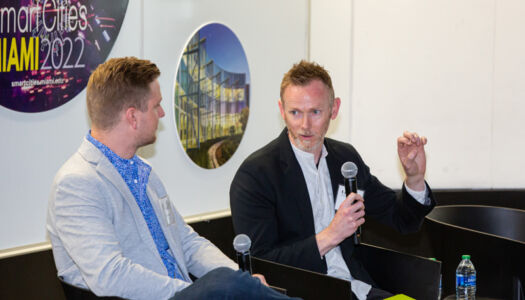 Smart-Cities-MIAMI-2022-DC358
Smart-Cities-MIAMI-2022-DC359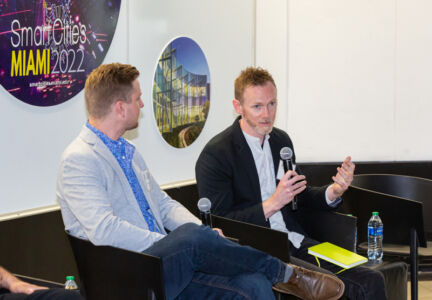 Smart-Cities-MIAMI-2022-DC360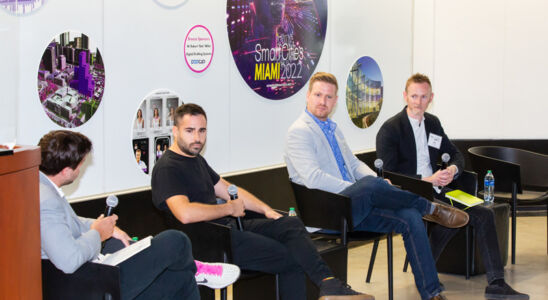 Smart-Cities-MIAMI-2022-DC361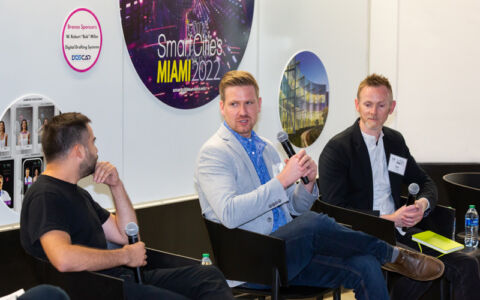 Smart-Cities-MIAMI-2022-DC362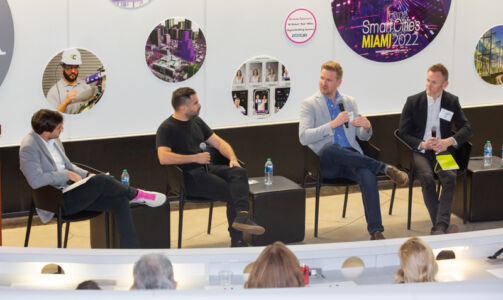 Smart-Cities-MIAMI-2022-DC363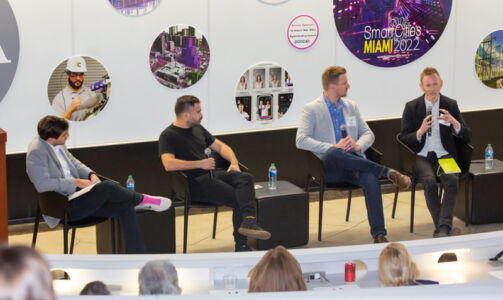 Smart-Cities-MIAMI-2022-DC364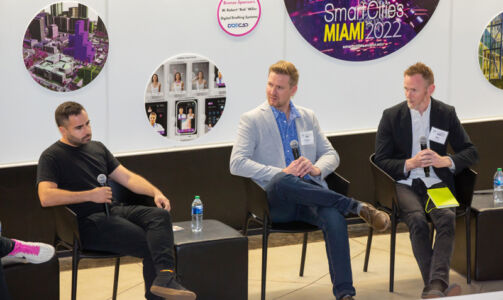 Smart-Cities-MIAMI-2022-DC365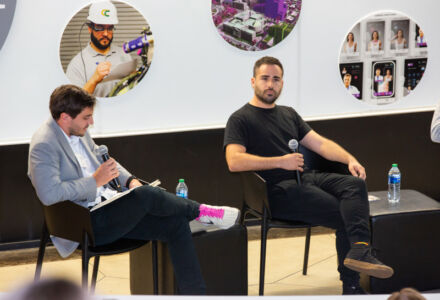 Smart-Cities-MIAMI-2022-DC366
Smart-Cities-MIAMI-2022-DC367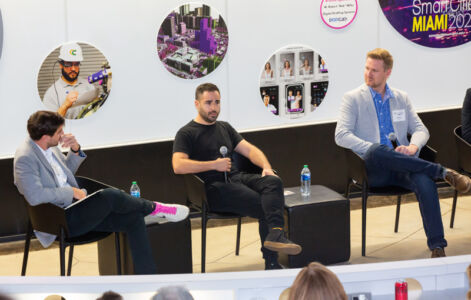 Smart-Cities-MIAMI-2022-DC368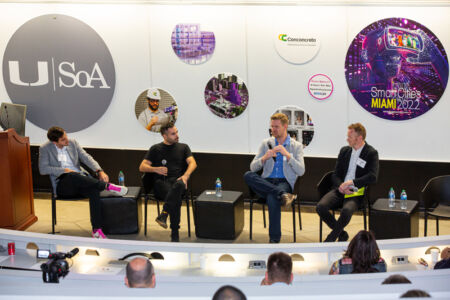 Smart-Cities-MIAMI-2022-DC369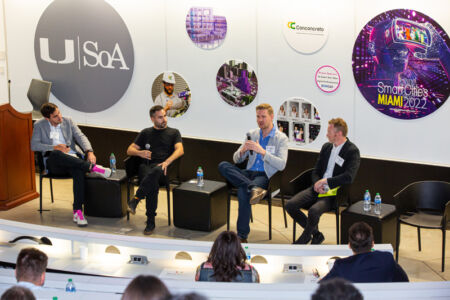 Smart-Cities-MIAMI-2022-DC370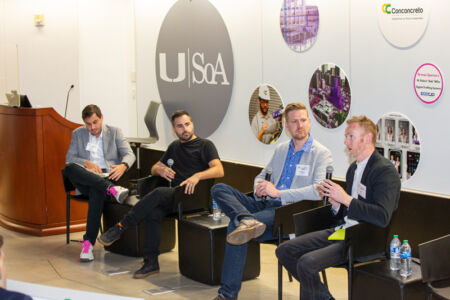 Smart-Cities-MIAMI-2022-DC371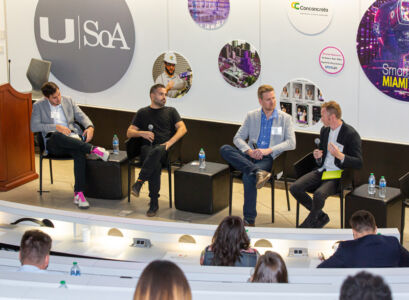 Smart-Cities-MIAMI-2022-DC372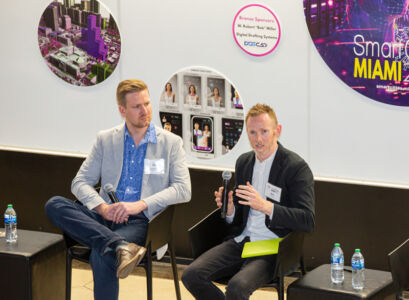 Smart-Cities-MIAMI-2022-DC373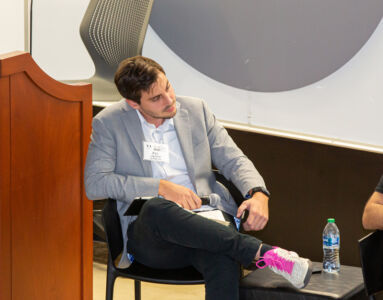 Smart-Cities-MIAMI-2022-DC374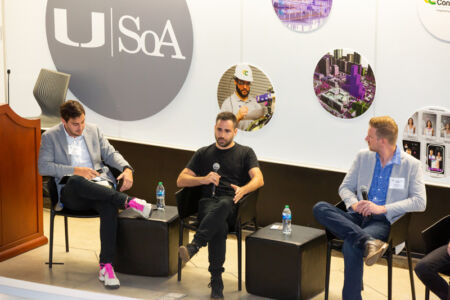 Smart-Cities-MIAMI-2022-DC375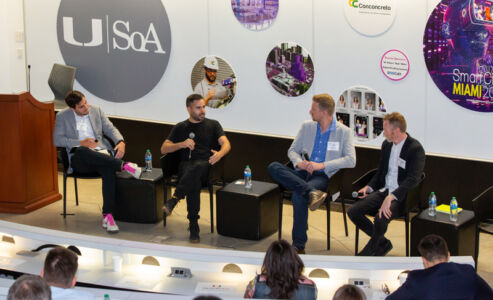 Smart-Cities-MIAMI-2022-DC376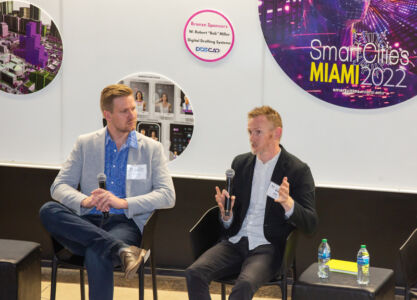 Smart-Cities-MIAMI-2022-DC377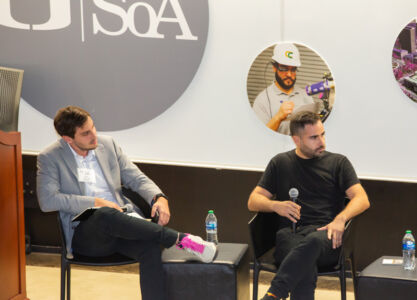 Smart-Cities-MIAMI-2022-DC378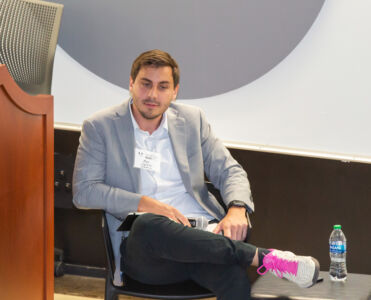 Smart-Cities-MIAMI-2022-DC379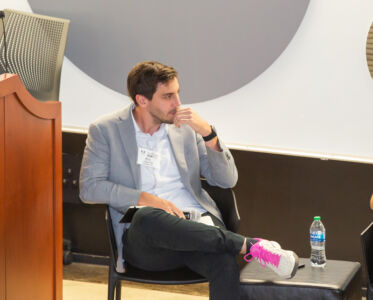 Smart-Cities-MIAMI-2022-DC380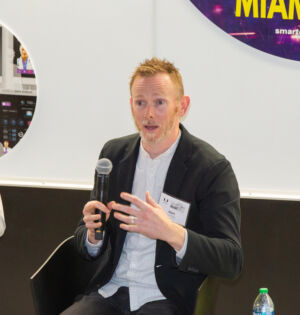 Smart-Cities-MIAMI-2022-DC381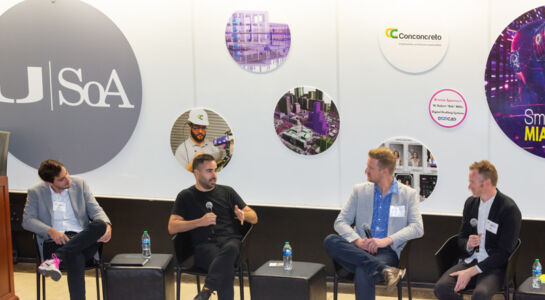 Smart-Cities-MIAMI-2022-DC382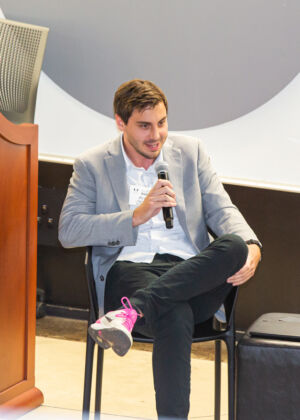 Smart-Cities-MIAMI-2022-DC383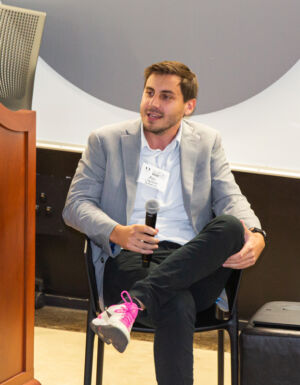 Smart-Cities-MIAMI-2022-DC384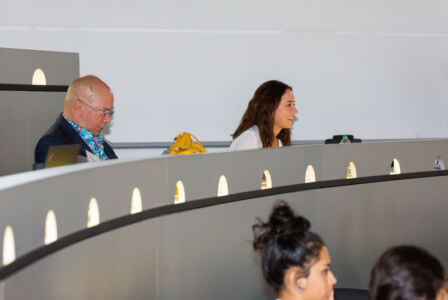 Smart-Cities-MIAMI-2022-DC385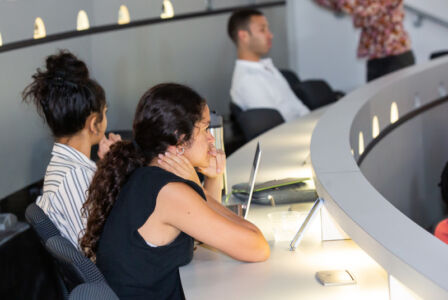 Smart-Cities-MIAMI-2022-DC386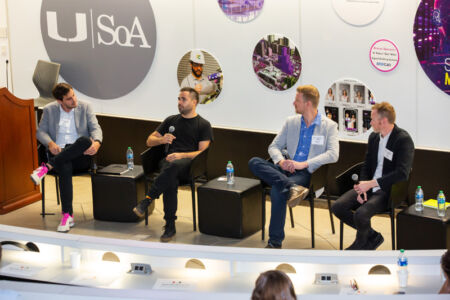 Smart-Cities-MIAMI-2022-DC387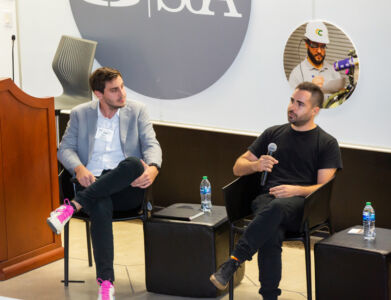 Smart-Cities-MIAMI-2022-DC388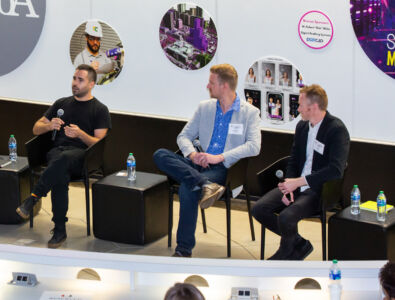 Smart-Cities-MIAMI-2022-DC389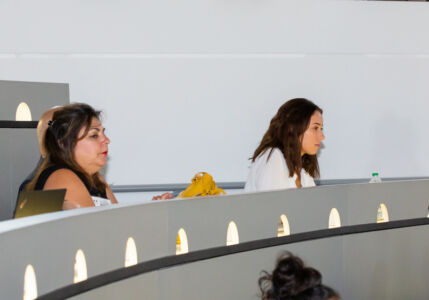 Smart-Cities-MIAMI-2022-DC390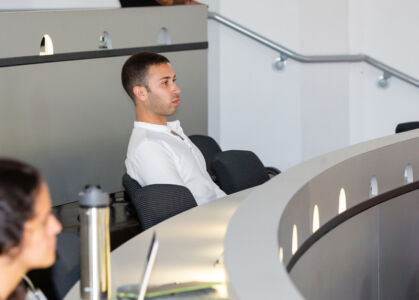 Smart-Cities-MIAMI-2022-DC391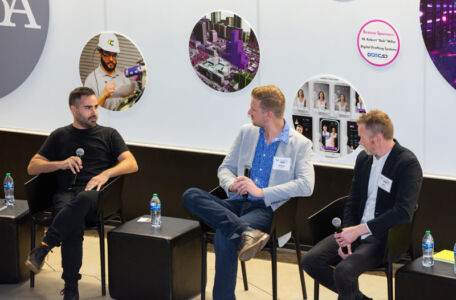 Smart-Cities-MIAMI-2022-DC392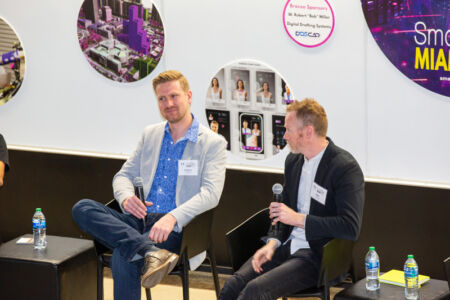 Smart-Cities-MIAMI-2022-DC393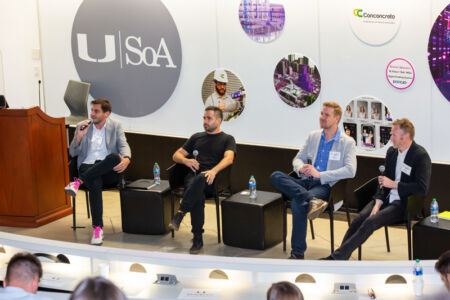 Smart-Cities-MIAMI-2022-DC394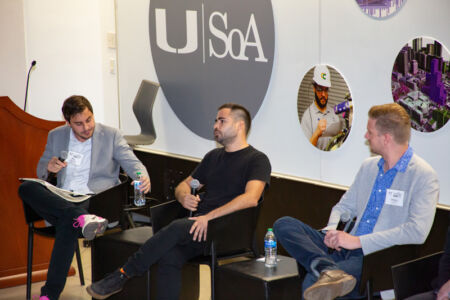 Smart-Cities-MIAMI-2022-DC394a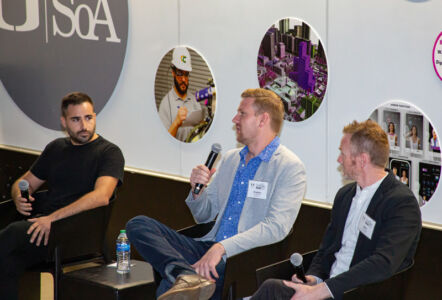 Smart-Cities-MIAMI-2022-DC394b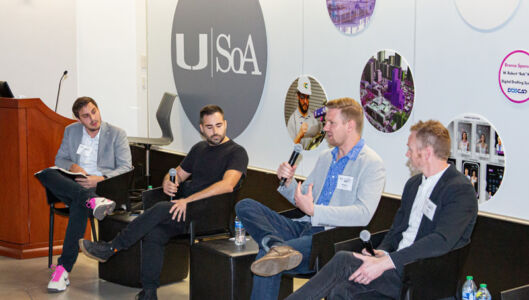 Smart-Cities-MIAMI-2022-DC394c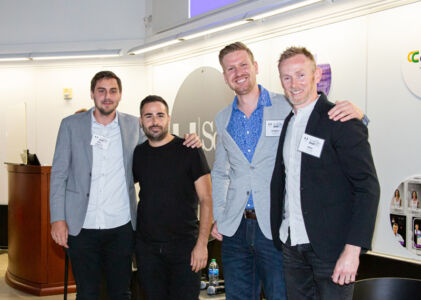 Smart-Cities-MIAMI-2022-DC394d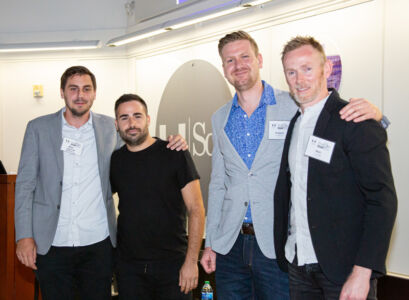 Smart-Cities-MIAMI-2022-DC394e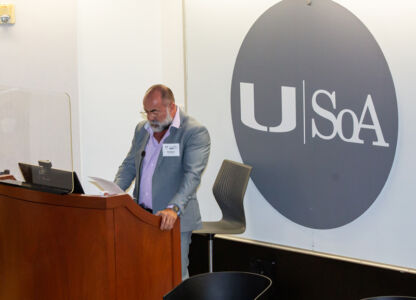 Smart-Cities-MIAMI-2022-DC395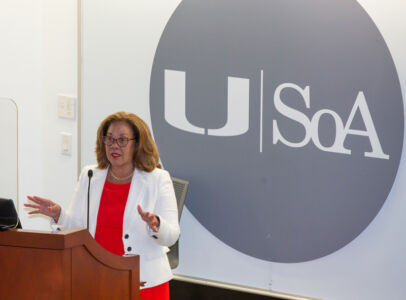 Smart-Cities-MIAMI-2022-DC396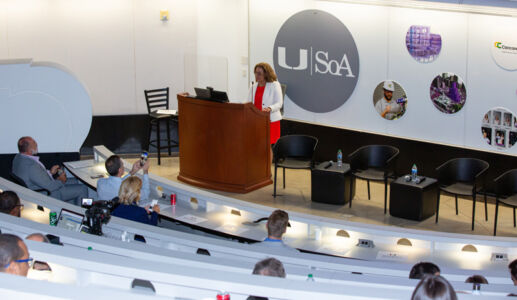 Smart-Cities-MIAMI-2022-DC397
Smart-Cities-MIAMI-2022-DC398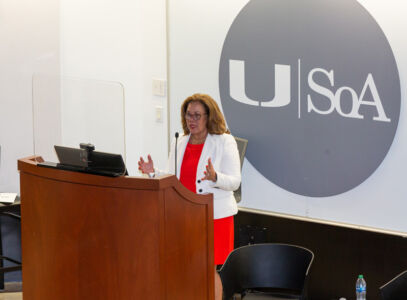 Smart-Cities-MIAMI-2022-DC399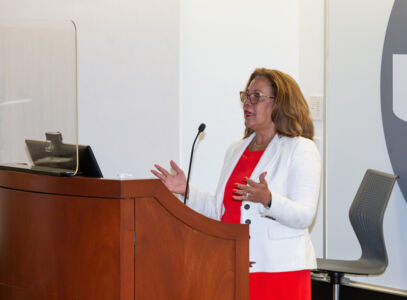 Smart-Cities-MIAMI-2022-DC400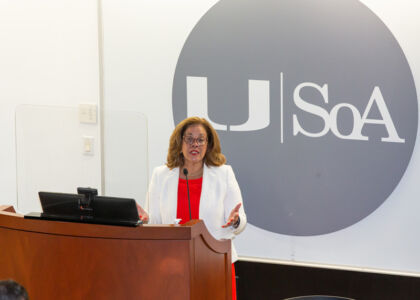 Smart-Cities-MIAMI-2022-DC401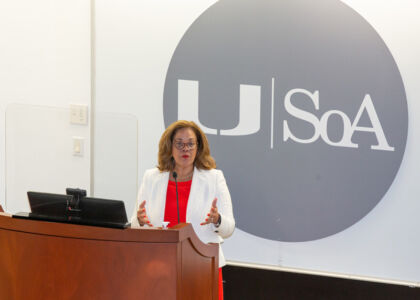 Smart-Cities-MIAMI-2022-DC402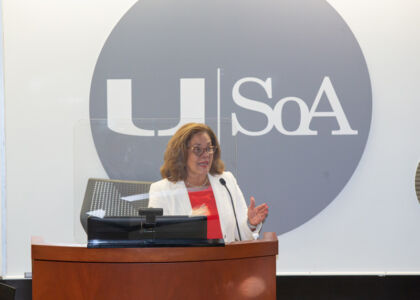 Smart-Cities-MIAMI-2022-DC403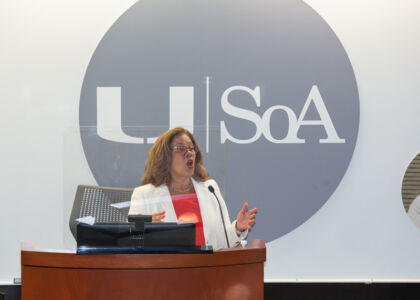 Smart-Cities-MIAMI-2022-DC404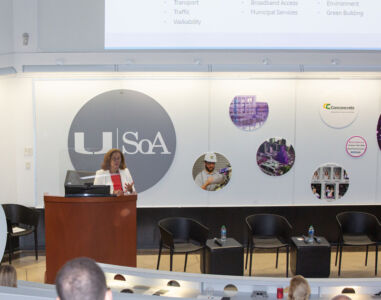 Smart-Cities-MIAMI-2022-DC405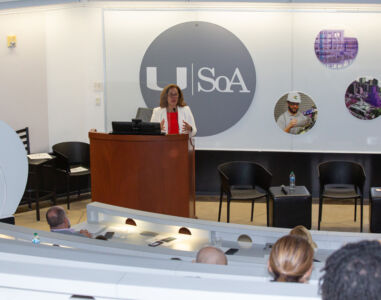 Smart-Cities-MIAMI-2022-DC406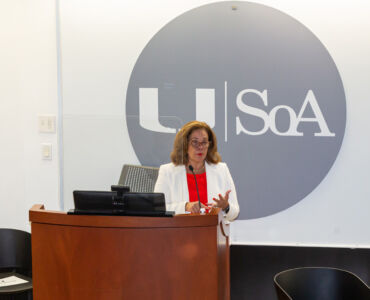 Smart-Cities-MIAMI-2022-DC407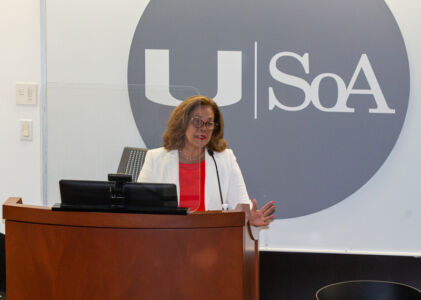 Smart-Cities-MIAMI-2022-DC408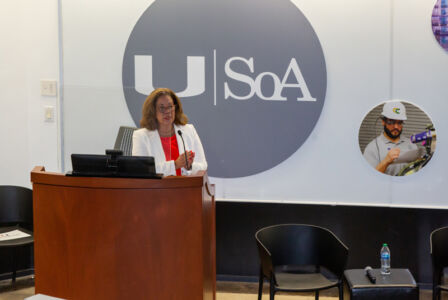 Smart-Cities-MIAMI-2022-DC409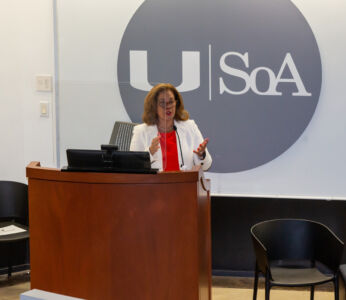 Smart-Cities-MIAMI-2022-DC410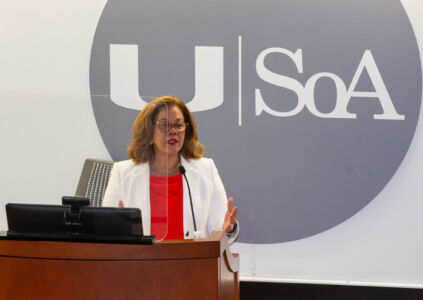 Smart-Cities-MIAMI-2022-DC411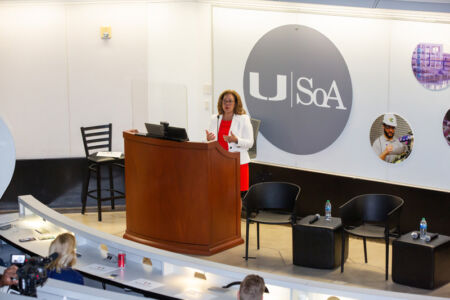 Smart-Cities-MIAMI-2022-DC412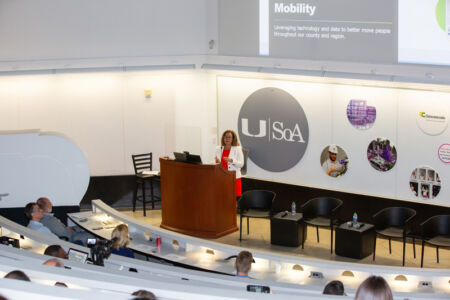 Smart-Cities-MIAMI-2022-DC413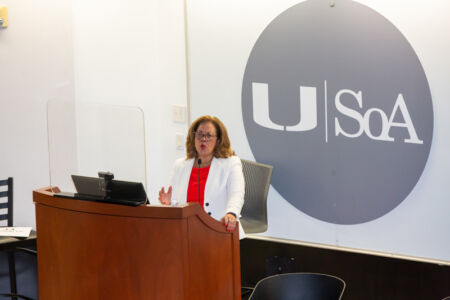 Smart-Cities-MIAMI-2022-DC414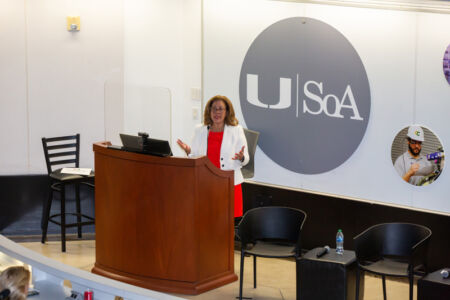 Smart-Cities-MIAMI-2022-DC415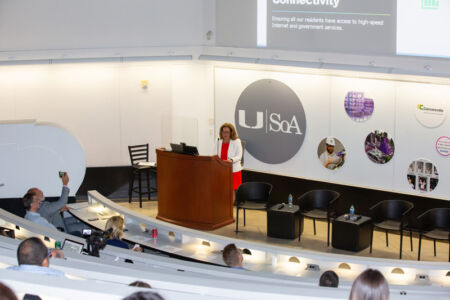 Smart-Cities-MIAMI-2022-DC416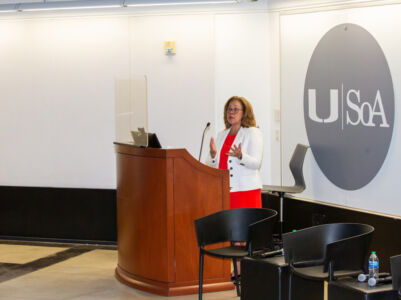 Smart-Cities-MIAMI-2022-DC417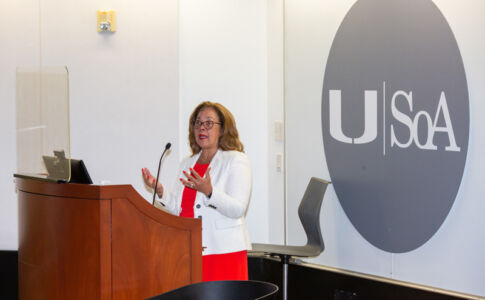 Smart-Cities-MIAMI-2022-DC418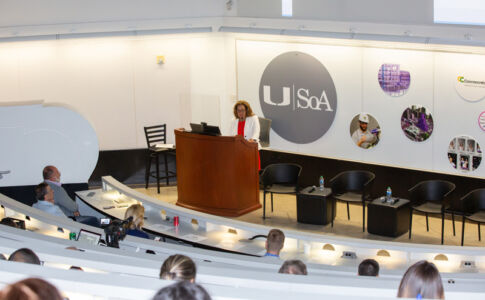 Smart-Cities-MIAMI-2022-DC419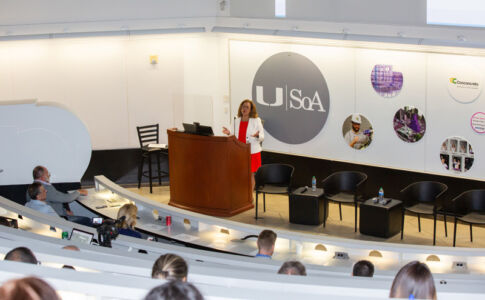 Smart-Cities-MIAMI-2022-DC420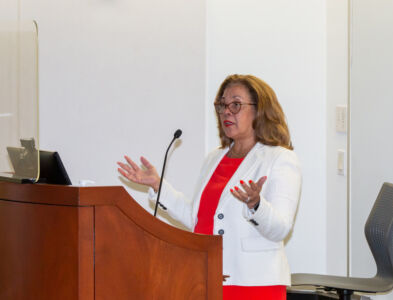 Smart-Cities-MIAMI-2022-DC421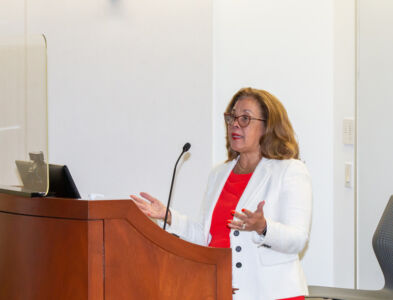 Smart-Cities-MIAMI-2022-DC422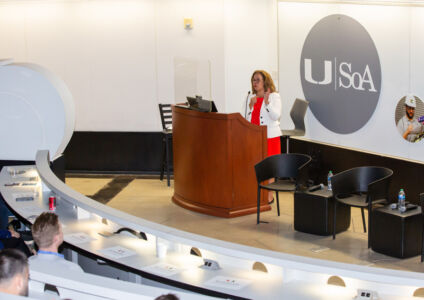 Smart-Cities-MIAMI-2022-DC423
Smart-Cities-MIAMI-2022-DC424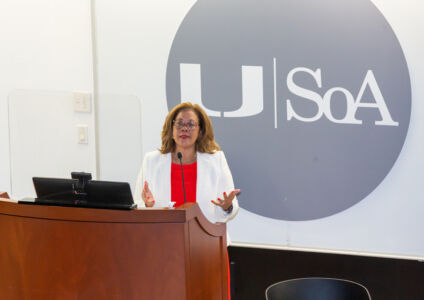 Smart-Cities-MIAMI-2022-DC425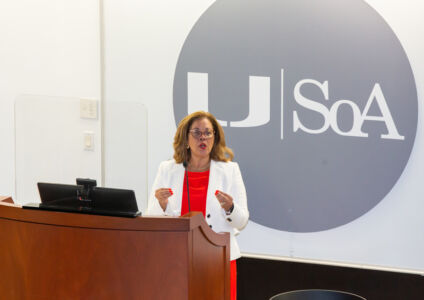 Smart-Cities-MIAMI-2022-DC426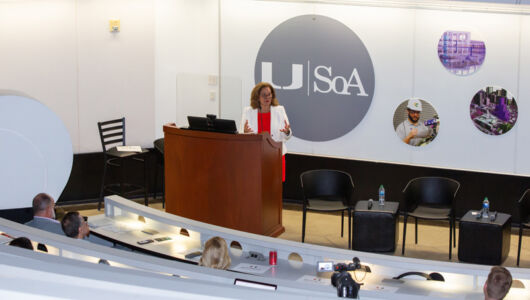 Smart-Cities-MIAMI-2022-DC427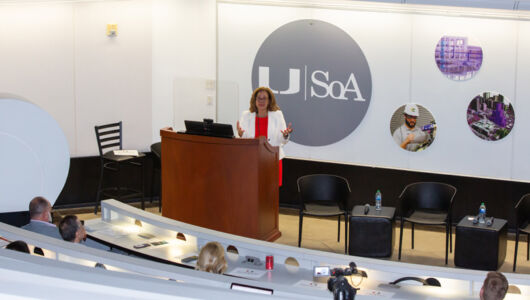 Smart-Cities-MIAMI-2022-DC428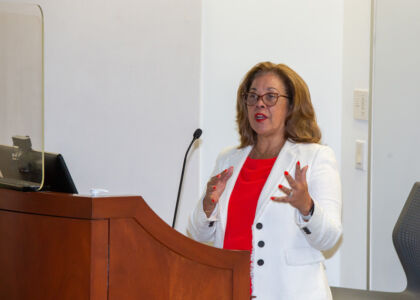 Smart-Cities-MIAMI-2022-DC429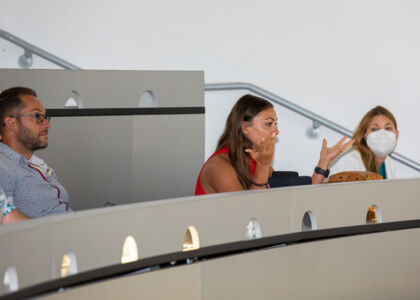 Smart-Cities-MIAMI-2022-DC430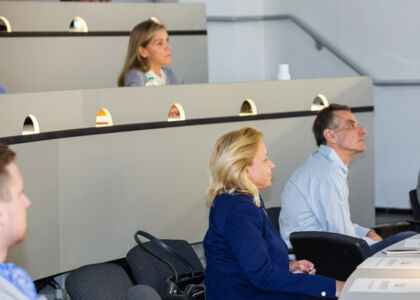 Smart-Cities-MIAMI-2022-DC431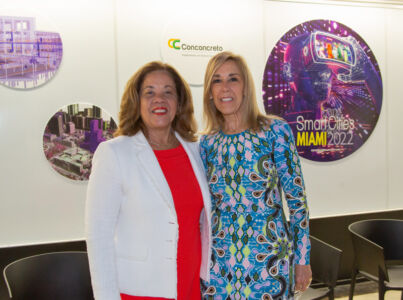 Smart-Cities-MIAMI-2022-DC432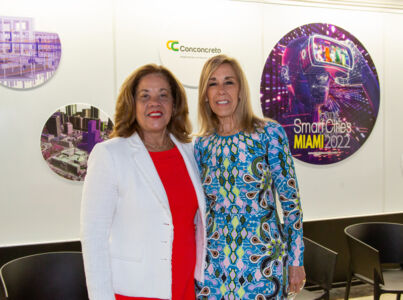 Smart-Cities-MIAMI-2022-DC433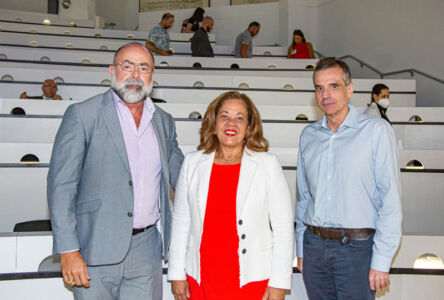 Smart-Cities-MIAMI-2022-DC433a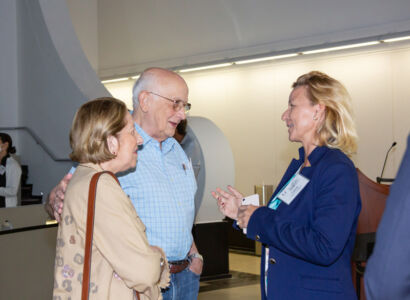 Smart-Cities-MIAMI-2022-DC433b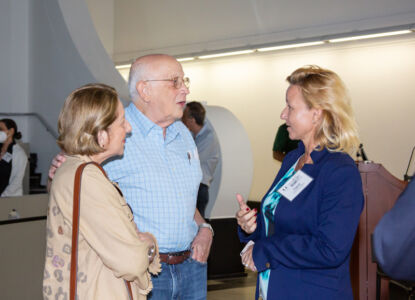 Smart-Cities-MIAMI-2022-DC433c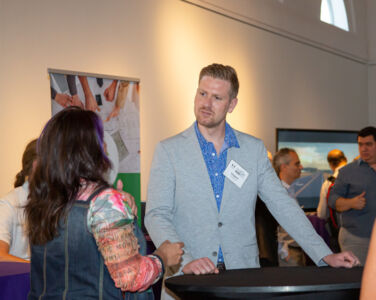 Smart-Cities-MIAMI-2022-DC434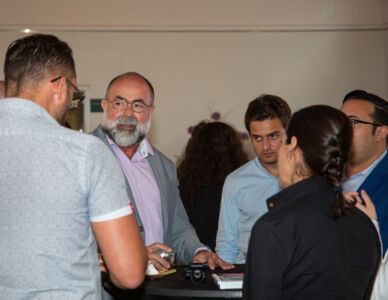 Smart-Cities-MIAMI-2022-DC435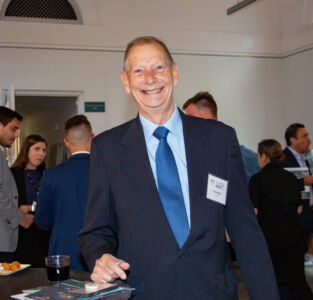 Smart-Cities-MIAMI-2022-DC436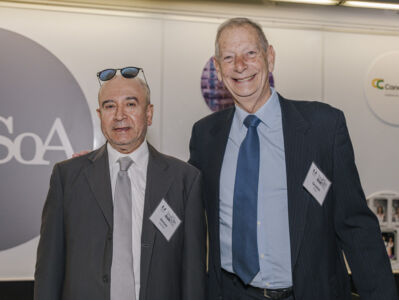 Smart-Cities-Miami-2022-DC436z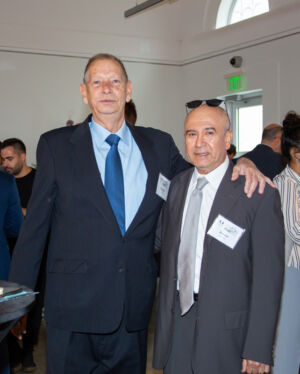 Smart-Cities-MIAMI-2022-DC437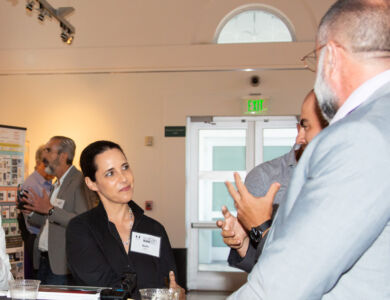 Smart-Cities-MIAMI-2022-DC438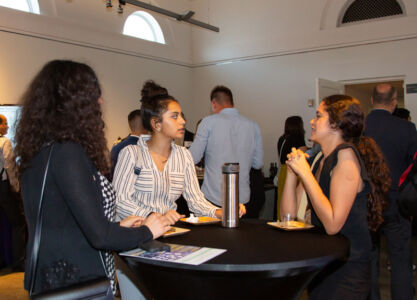 Smart-Cities-MIAMI-2022-DC439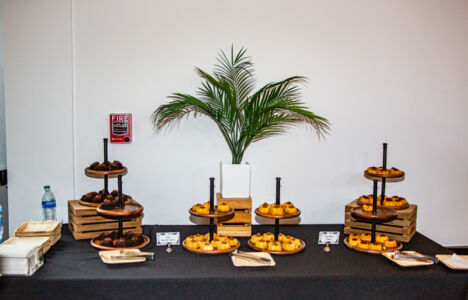 Smart-Cities-MIAMI-2022-DC440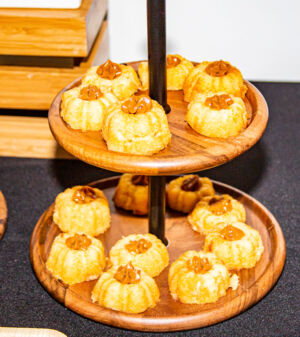 Smart-Cities-MIAMI-2022-DC441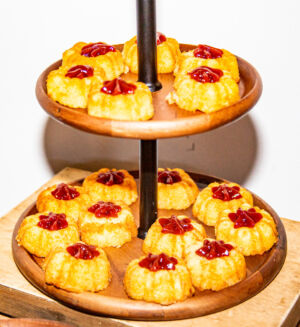 Smart-Cities-MIAMI-2022-DC442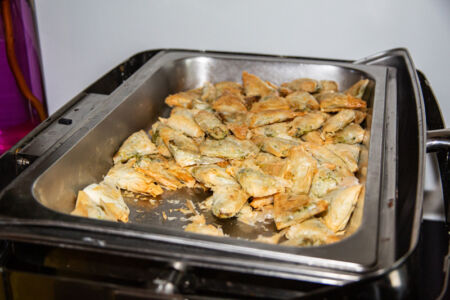 Smart-Cities-MIAMI-2022-DC443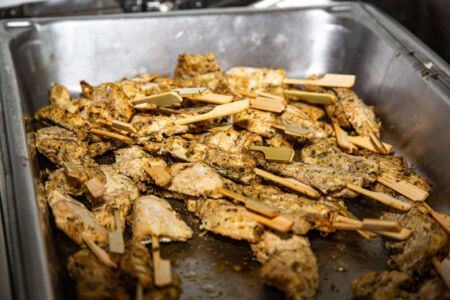 Smart-Cities-MIAMI-2022-DC444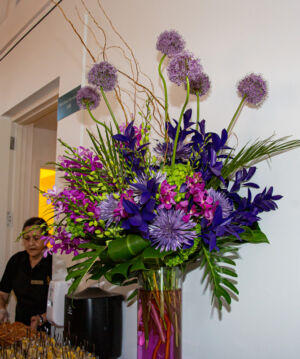 Smart-Cities-MIAMI-2022-DC445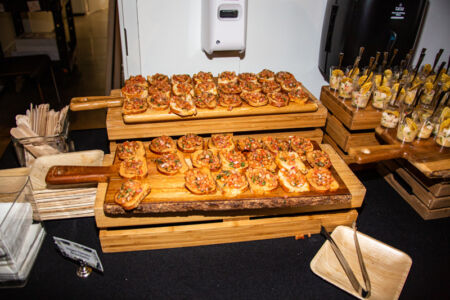 Smart-Cities-MIAMI-2022-DC446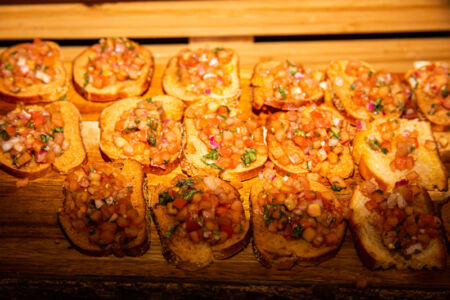 Smart-Cities-MIAMI-2022-DC447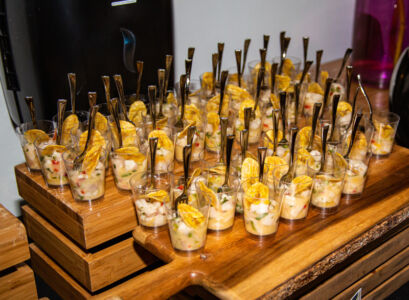 Smart-Cities-MIAMI-2022-DC448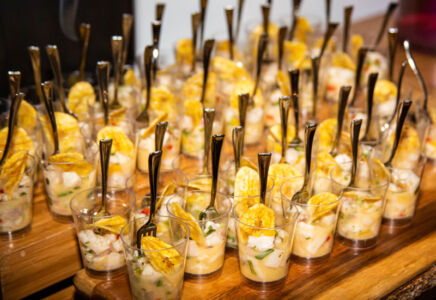 Smart-Cities-MIAMI-2022-DC449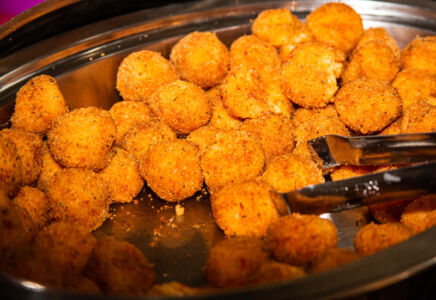 Smart-Cities-MIAMI-2022-DC450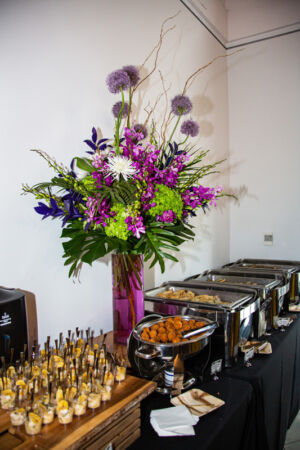 Smart-Cities-MIAMI-2022-DC451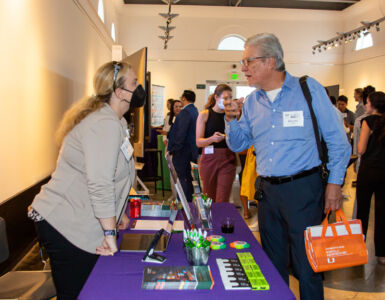 Smart-Cities-MIAMI-2022-DC452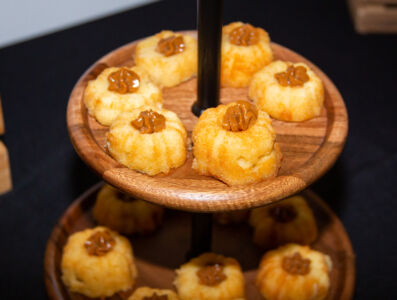 Smart-Cities-MIAMI-2022-DC454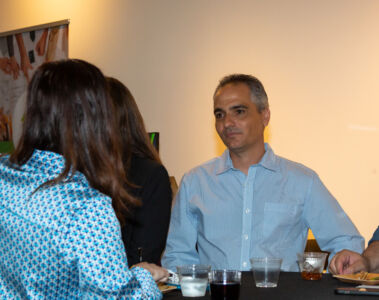 Smart-Cities-MIAMI-2022-DC455
Smart-Cities-MIAMI-2022-DC456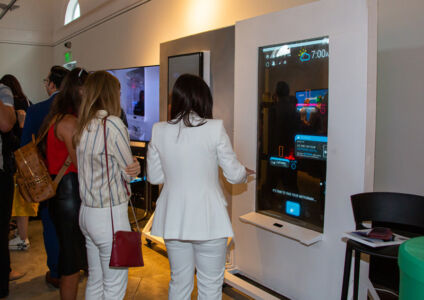 Smart-Cities-MIAMI-2022-DC457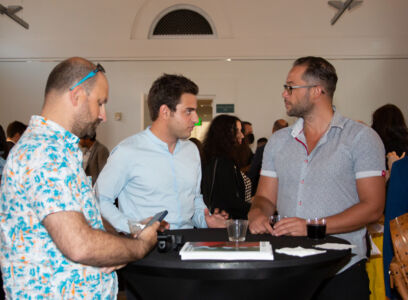 Smart-Cities-MIAMI-2022-DC458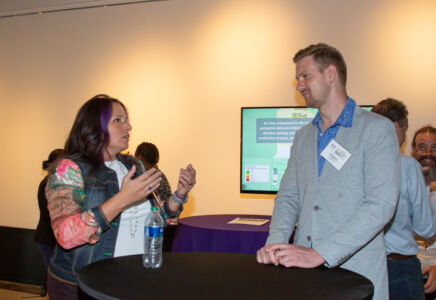 Smart-Cities-MIAMI-2022-DC459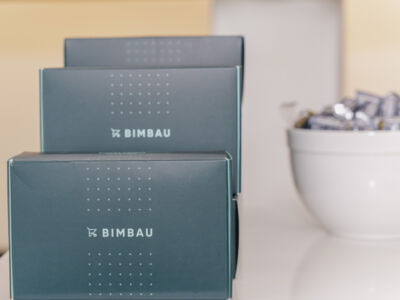 Smart-Cities-Miami-2022-DC540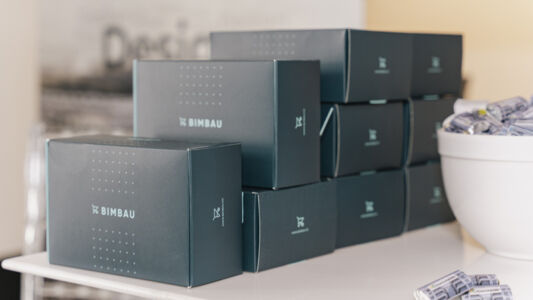 Smart-Cities-Miami-2022-DC542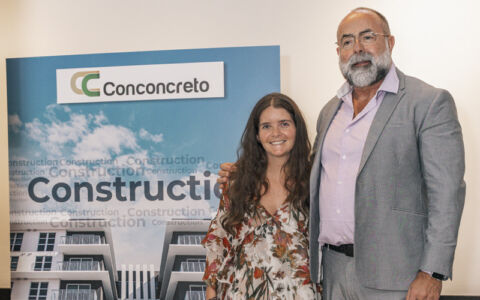 Smart-Cities-Miami-2022-DC597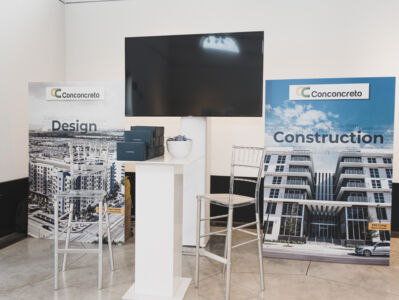 Smart-Cities-Miami-2022-DC599a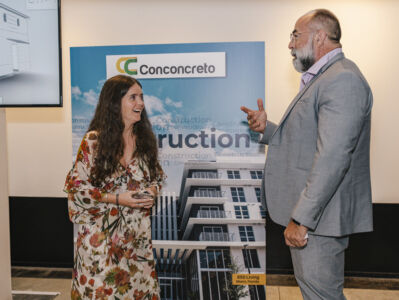 Smart-Cities-Miami-2022-DC600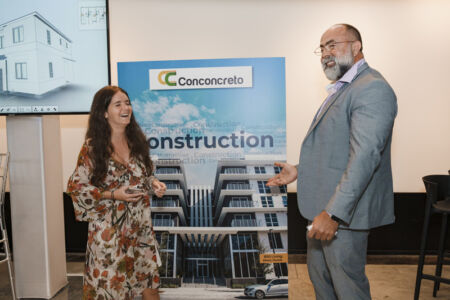 Smart-Cities-Miami-2022-DC602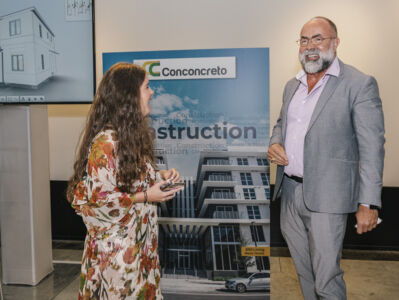 Smart-Cities-Miami-2022-DC606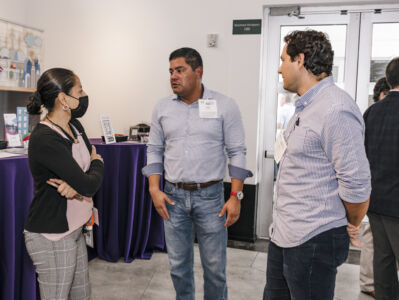 Smart-Cities-Miami-2022-DC615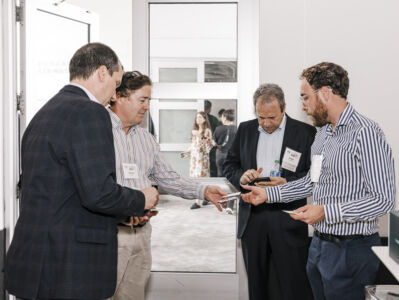 Smart-Cities-Miami-2022-DC628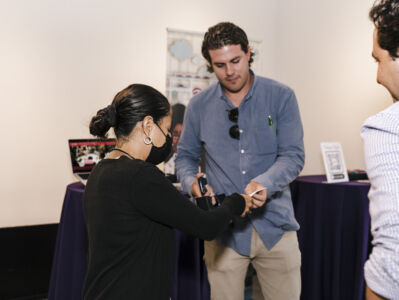 Smart-Cities-Miami-2022-DC643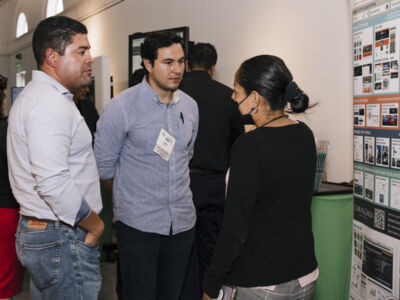 Smart-Cities-Miami-2022-DC650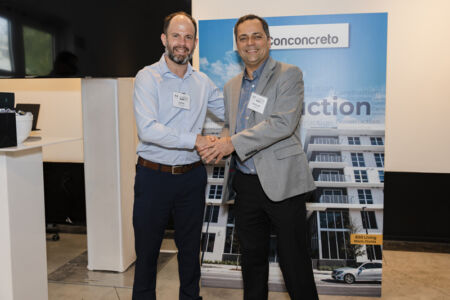 Smart-Cities-Miami-2022-DC670
Smart-Cities-Miami-2022-DC672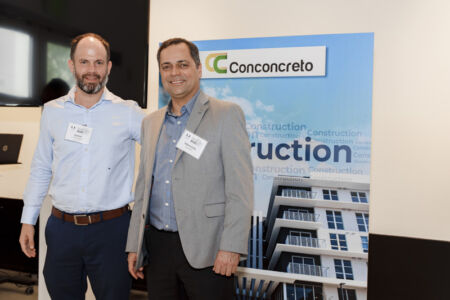 Smart-Cities-Miami-2022-DC676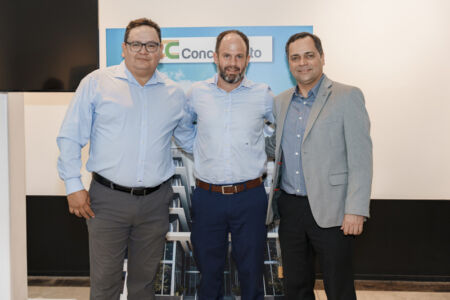 Smart-Cities-Miami-2022-DC678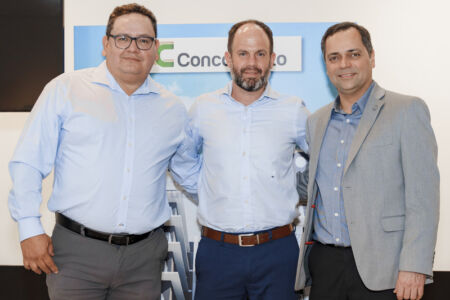 Smart-Cities-Miami-2022-DC683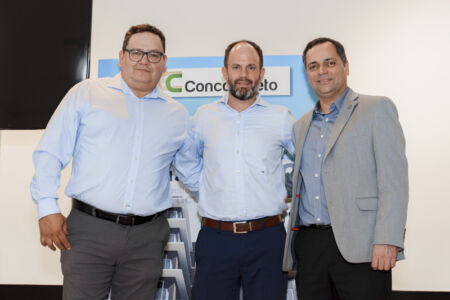 Smart-Cities-Miami-2022-DC687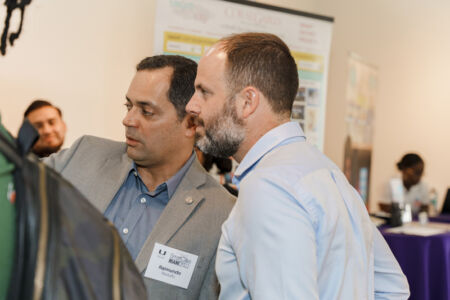 Smart-Cities-Miami-2022-DC692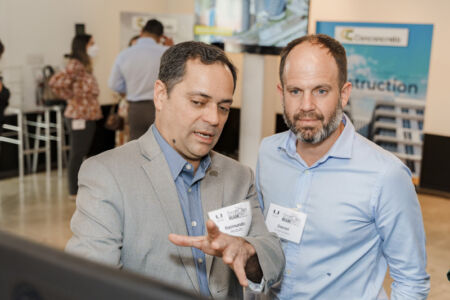 Smart-Cities-Miami-2022-DC696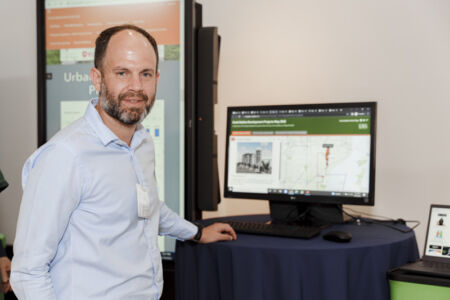 Smart-Cities-Miami-2022-DC704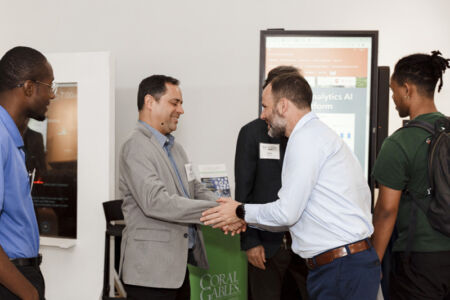 Smart-Cities-Miami-2022-DC708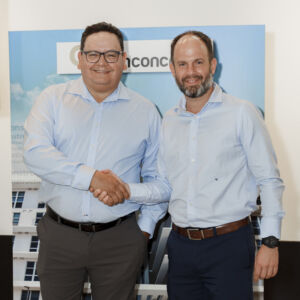 Smart-Cities-Miami-2022-DC713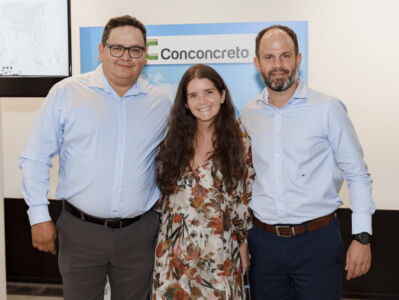 Smart-Cities-Miami-2022-DC716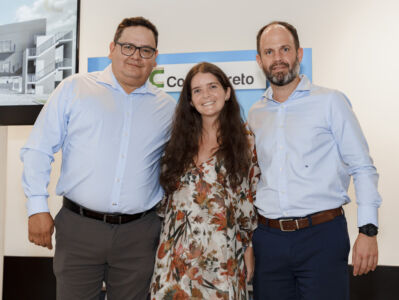 Smart-Cities-Miami-2022-DC719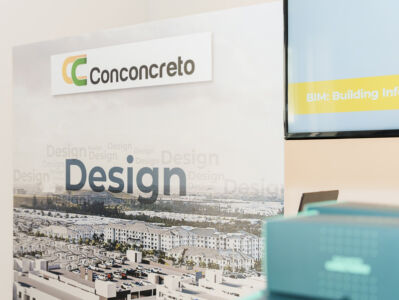 Smart-Cities-Miami-2022-DC721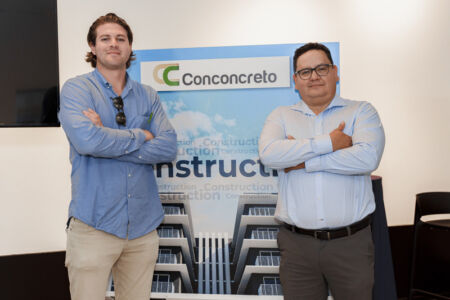 Smart-Cities-Miami-2022-DC761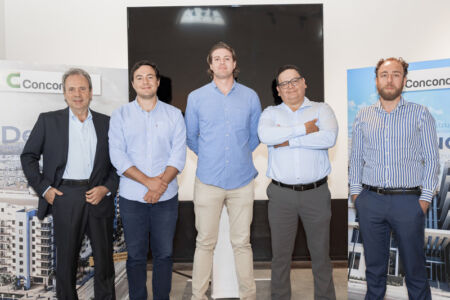 Smart-Cities-Miami-2022-DC773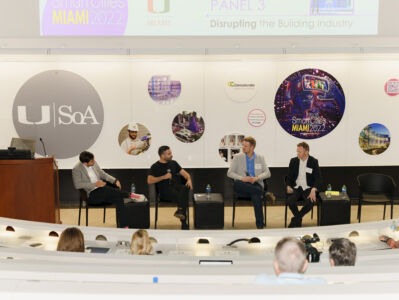 Smart-Cities-Miami-2022-DC776z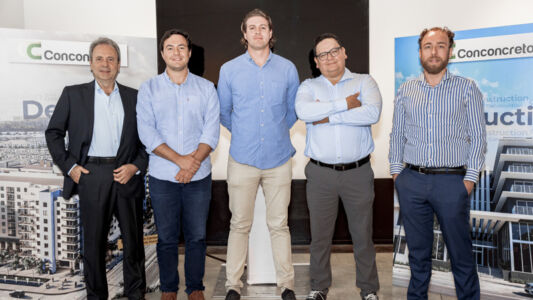 Smart-Cities-Miami-2022-DC777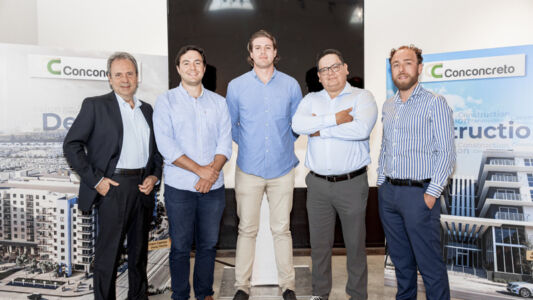 Smart-Cities-Miami-2022-DC785
Smart-Cities-Miami-2022-DC788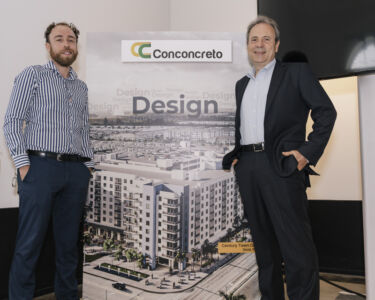 Smart-Cities-Miami-2022-DC791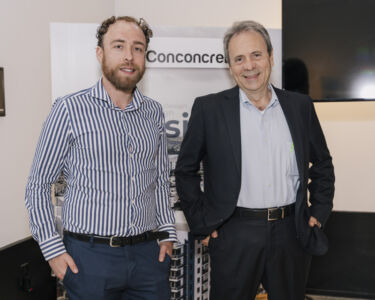 Smart-Cities-Miami-2022-DC801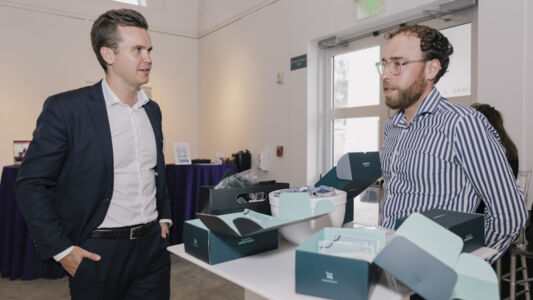 Smart-Cities-Miami-2022-DC808