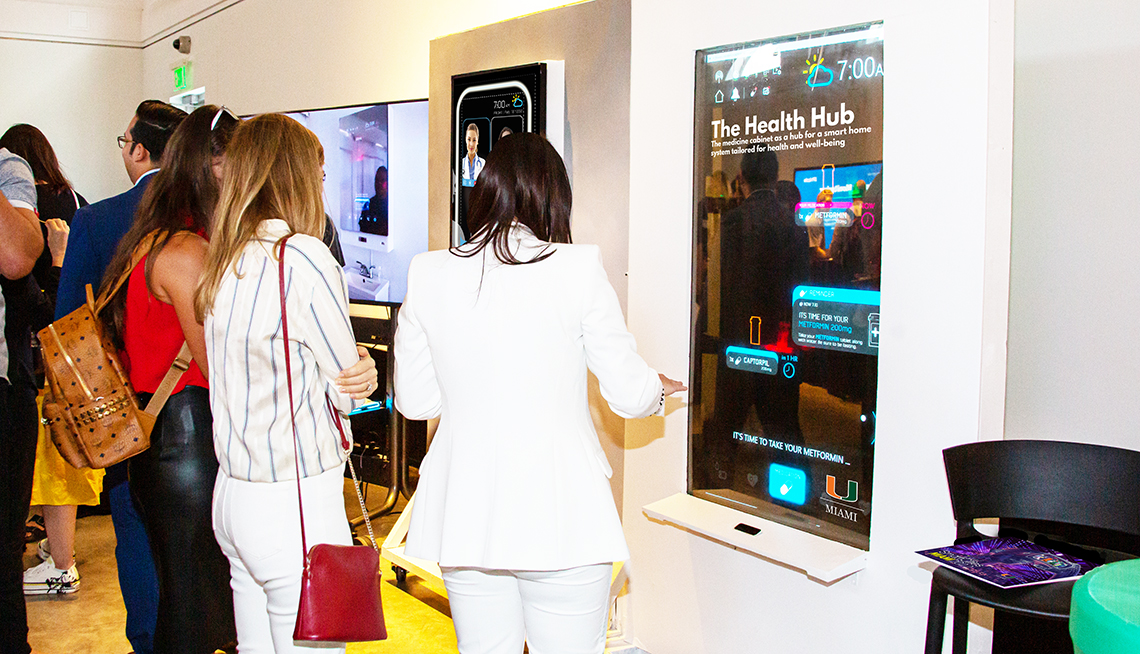 Promote your business with exposure to leading smart cities experts, academics, researchers, local policy makers, inventors, and enthusiasts. Limited, free exhibitor spaces are chosen on the basis of suitability to the annual conference theme. Click here to apply. Exhibits are for Day 1 only, Thursday, May 30.
Special thanks to Smart Cities MIAMI 2023 Presenting Sponsor Double C. The Conference is co-hosted by the University of Miami School of Architecture and the Frost Institute for Data Science and Computing (IDSC) in partnership with the Climate Resilience Academy. The theme for our 6th annual conference is climate resilience in smart cities. To aid in the design and development of more sustainable, livable, and resilient cities, the University of Miami brings cutting-edge research in urban planning, architecture, and engineering in alignment with computational resources and analytical methods. The annual Smart Cities MIAMI Conference is an extension of these efforts, providing a forum for leaders in academia, industry, and government to closely examine evolving theories and practices in the Smart City field. The topics considered vary in scope and nature within a general theme that is particularly relevant for each year.
The Conference will provide each Exhibitor one Tabletop Exhibitor Space consisting of one (1) six-foot table with full-length black tablecloth, two (2) guest chairs, a power source/outlet (excluding extension cord), and network access.
Exhibitor Benefits
Recognition as Exhibitor in relevant collateral and electronic materials
Exhibitor recognition on event website

smartcities.miami.edu

Exhibitor feature in the printed and online program that includes an image, written description, and full-color logo
Recognition on name badge as Exhibitor
Three (3) passes to Smart Cities MIAMI 2023 ($150 value)
Complimentary event parking.
Exhibitor Responsibilities
The Exhibitor is responsible for any exhibition printed materials, visual displays, and/or hardware necessary for a successful presentation.
The Exhibitor will provide a high-resolution image (300 dpi) and a written description (less than 100 words) of the exhibit for inclusion in the printed Conference program by Friday, March 3, 2023.
The Exhibitor is responsible for the set up and take down of Exhibitor Space. Set-up begins at 9:00 AM and must be completed by 11:30 AM. Take down begins at 7:00 PM.
Exhibitors must be set up before the event begins. The booth must be attended through the closing reception. Exhibits are for Day 1 only and take place in the Expo Center. If selected, you will be contacted to discuss your needs and the details of your set up.  If you have any questions, please call 305.243-4962.
Please Note:  The Conference does not assume any liability for lost, stolen, or damaged equipment.
Click on Flyer for larger image: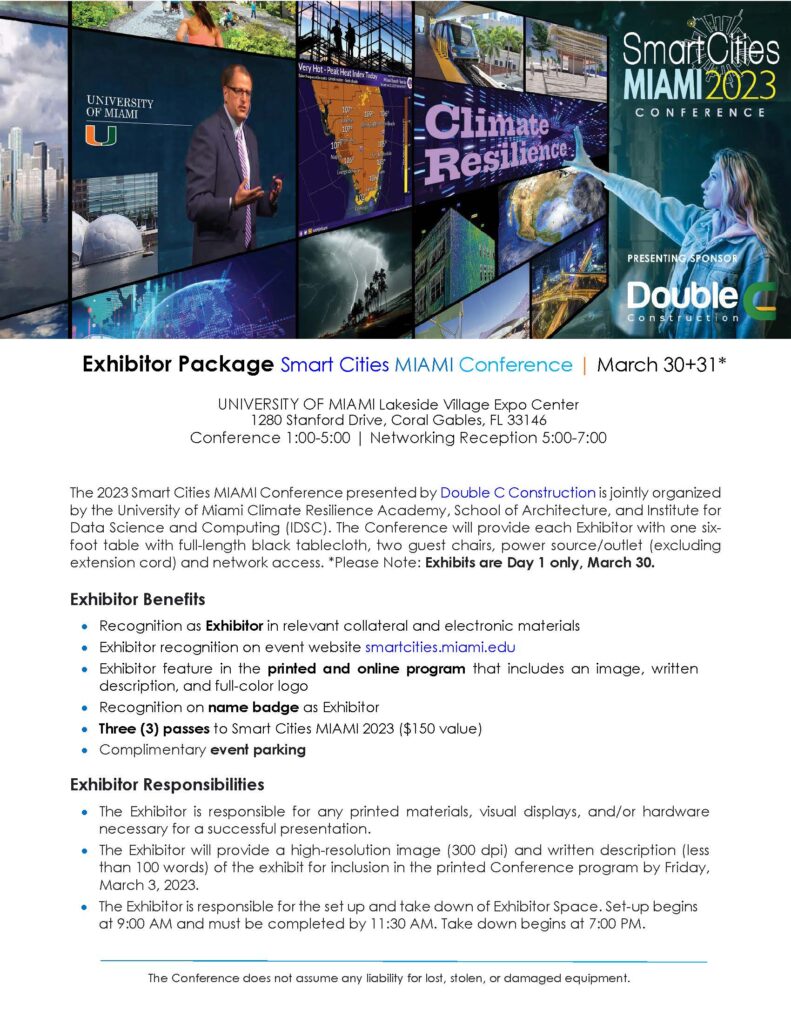 Exhibitor Package-FLYER-2023-02-23
2022 Exhibitors


Previous Exhibitors