Experts Discussed Cutting-Edge Technology and Research at Smart Cities MIAMI 2023
Scientists, architects, and engineers, as well as leaders from government and business, came together last week at the University of Miami's Coral Gables campus to discuss how they will use the influx of data coming from technology tools to better prepare local cities and towns for the impacts of climate change.
They were at the Lakeside Village for the sixth annual Smart Cities conference hosted by the University of Miami's School of Architecture and Institute for Data Science and Computing (IDSC). This year, Smart Cities also partnered with the University's Climate Resilience Academy, which launched last spring to foster new solutions to climate change. The event's Presenting Sponsor was Double C by Conconcreto.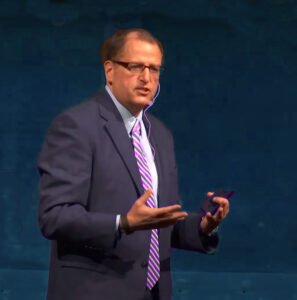 The two-day Conference featured lectures and panel discussions with experts in academia, government, and private industry who focus on climate resilience, primarily in the fields of architecture, engineering, and climate science. Most discussions explored how technology can help cities and counties improve their efficiency in the face of climate impacts, including a keynote address from Ben Kirtman, a climate scientist and professor of atmospheric science at the Rosenstiel School of Marine, Atmospheric, and Earth Science. Although Day 1 brought a downpour, it did not dampen enthusiasm of those who got a little drenched in getting there.
In a panel about resilient ideas in technology, Yelena Yesha, a computer science professor, Knight Chair in Data Science and Artificial Intelligence, and IDSC's Innovation Officer, spoke about the critical information that can be gleaned from data gathered in existing smart cities. Later Thursday, other panels highlighted climate innovations happening at Florida Power & Light, as well as in the City of Coral Gables, in Miami-Dade County's transportation department, and in the Village of Key Biscayne.
"We need real-time information
to prepare for all types
of catastrophic events."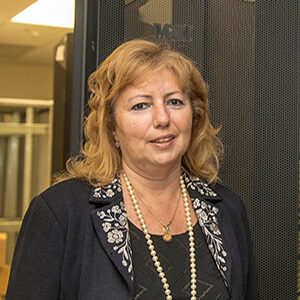 "We need real-time information to prepare for all types of catastrophic events," said Yesha, who created the National Science Foundation Center for Accelerated Real-Time Analytics six years ago. "Every crisis is an opportunity, and it's our opportunity at the University of Miami to adapt to this environment and take it to the next level of computing."
Miami-Dade County Mayor Daniella Levine Cava (pictured in header) echoed Yesha. Levine Cava said that she is trying to seize upon the opportunities to improve South Florida's resilience, and to sustain its appeal to tourists by working to keep Biscayne Bay clean, supporting climate-focused innovation, and keeping an eye on equity, so that all residents can adapt to the warming temperatures and rising seas as safely as possible. "Particularly in Miami-Dade, the environment is our economy," she said. "People are coming for the weather, the food, and our dynamism, but they are also coming for our national parks, for Biscayne Bay, and our pristine environment—and that's why it is so critical that we continue to invest, address, maintain, and protect that."
"We are looking for more places
where we can partner with
smart people doing smart things
to create smart solutions
for our environment."
In addition to a recent rapid population increase, Levine Cava and others mentioned the local technology boom. To harness the intellectual power of those flocking here, Levine Cava said, the county recently created a nonprofit called the Miami-Dade Innovation Authority to offer seed funding to businesses and academic institutions to scale up their ideas to improve the local environment. "We hope this nonprofit will work alongside government to solve these pressing problems with technological solutions," she said. "Through this mechanism, we are looking for more places where we can partner with smart people doing smart things, to create smart solutions for our environment."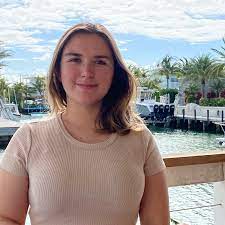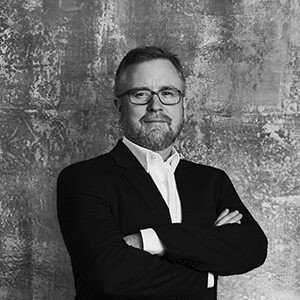 On Friday, Andrew Kudless, the Bill Kendall Memorial Endowed Professor at the University of Houston and the director of the construction robotics and fabrication technologies lab, delivered the closing keynote speech. His address, titled "Five Points of Architecture and AI," focused on the early design phase and how technology is affecting that. The five points Kudless discussed were: the challenging of bias; the cultivation of sensibility; the crisis of labor; the redefinition of authorship; and the freedom of incoherence. He explained how his personal approach to his design process has evolved as more and more artificial intelligent technologies become widely available.
"As a designer, one of the things I learned from a series of projects is to give up control to these other forces," said Kudless, who works under the moniker, Matsys Design. "I can create things that are beyond my inability. I find it more productive to think that I am the co-author with my tools."
Caterina Cafferata, a Miami native and second-year architecture graduate student, said Kudless' keynote was eye-opening to her. "I feel like AI is something that's being introduced more and more in architecture and other areas of study, and I thought it was really interesting to hear from someone who has their own firm and is implementing it in their own work," said Cafferata.
Catch the Replay on YouTube:
Day 1
Day 2